If you're single and in your 30s, you may be looking for a cruise that offers a unique experience that caters to your preferences and interests. 
While younger travelers in their 20s may prioritize partying and exotic destinations, singles in their 30s might prefer more luxurious amenities, cultural experiences as well as opportunities to connect with other single adults of a similar age.
There is also the factor of avoiding ships that might generally be taken by a much older demographic, like those predominantly seniors over 60. Or you might not want to be full-on surrounded by young families with kids, or too many loved-up romantic young couples.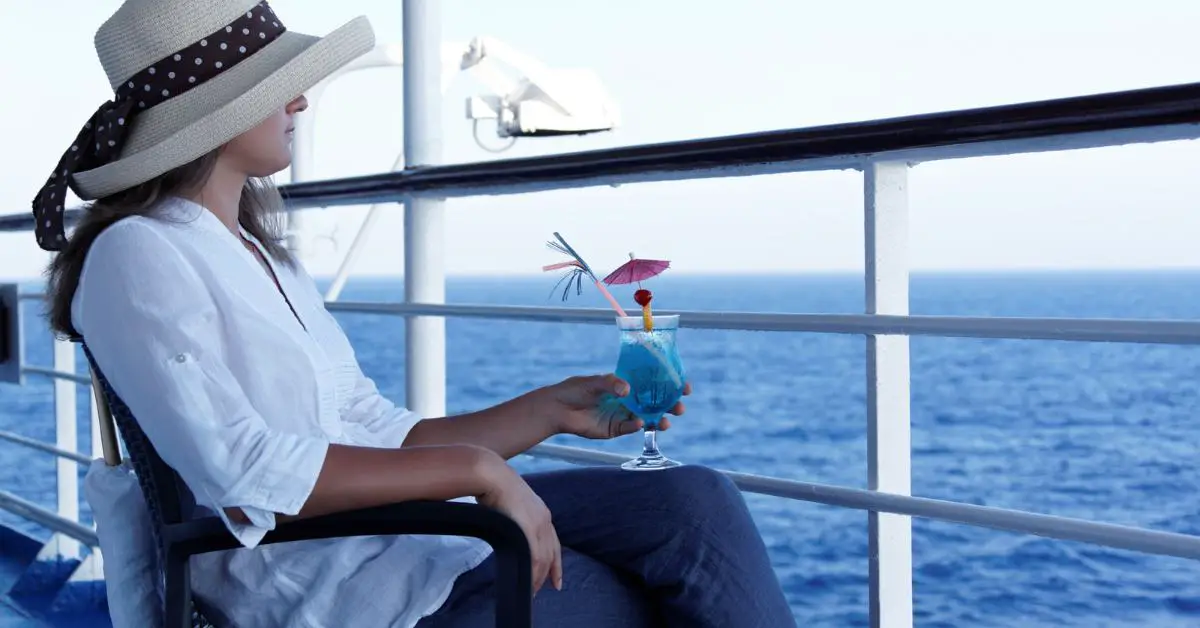 With a typically higher budget and more established careers, singles over 30 may be looking for a cruise that offers a bit of indulgence and relaxation than they might have been looking for in their 20s.
If this isn't quite the case for you, you might prefer to check out our best cruise options for single 20-somethings if you still feel a more active and party experience is more your scene.
If not, let's go over the best options for cruises for singles over 30 and under 40 age range.
Cruises for Singles Over 30 and Under 40
In the table below, we highlight the most likely cruise lines suitable for singles over 30.
Not everyone is looking for the same thing, so we have highlighted the key aspects of each cruise line as regards the positive aspects for singles over 30. Obviously, there are other crossovers that they offer, and you can find out more about those beneath the table.
| Cruise Line | Highlighted Reasons Best for Over 30s |
| --- | --- |
| Celebrity Cruise | Modern Luxury, higher budget |
| Hurtigruten | Adventurous expeditions |
| Norwegian Cruise Line | Solo Cabins. Relaxed Freestyle Dining |
| Royal Caribbean | Active types |
| Virgin Voyages | Adults only |
Separately we have covered for each fleet which cruise ships have solo cabins.
Best Cruise Lines For Singles Over 30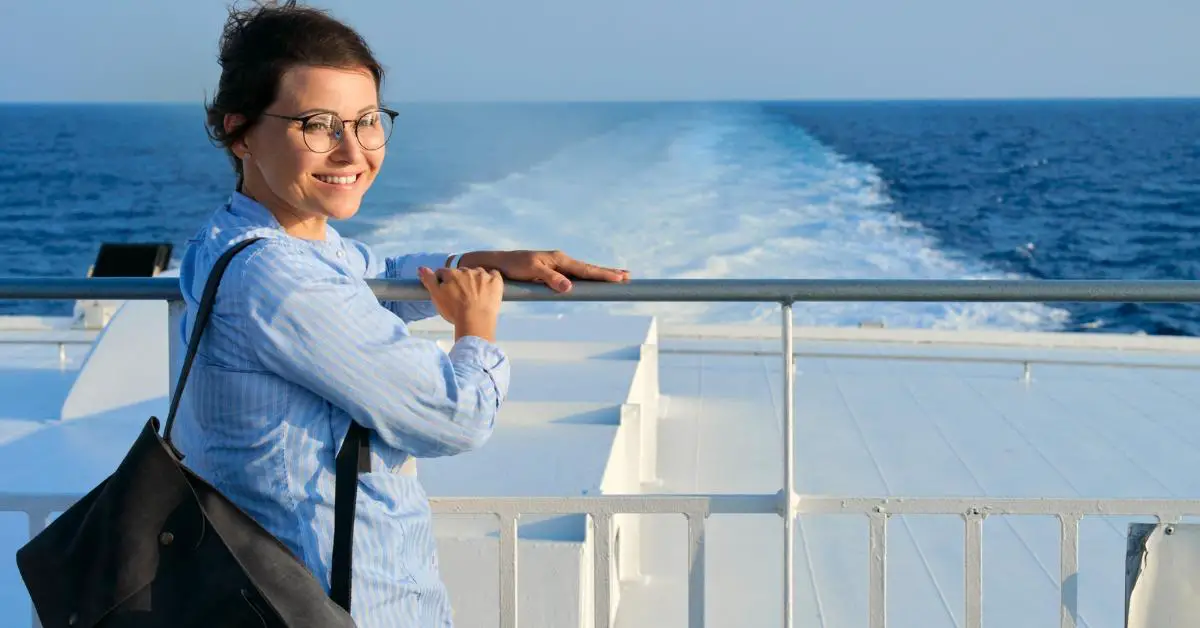 Find out why each cruise line is recommended for singles in the 30 to 40 age range.
Celebrity Cruises
Celebrity Cruises are a great choice for singles in their 30s seeking a more luxurious cruise experience than some of their mainline counterparts.
Celebrity Cruise is known for providing exceptional service and a sophisticated atmosphere, which can appeal to singles looking for a more refined vacation experience.
 The ships themselves are designed with elegant decor and modern amenities, creating a luxurious and comfortable environment that caters to a wide range of ages, particularly in the 30s to 40s.
Celebrity Cruises offers a variety of activities and entertainment options that can appeal to singles of all ages. Whether you enjoy relaxing by the pool, participating in organized activities, or attending shows and events in the evenings, there is plenty to do on board. 
With a range of dining options, including specialty restaurants and casual cafes, you can indulge in delicious cuisine while socializing with other guests.
Hurtigruten 
 A Hurtigruten cruise is one to consider if you're looking for an adventurous solo cruise in your 30s.
Hurtigruten ships are known for their sociable atmosphere, with plenty of opportunities to meet and connect with other like-minded passengers with similar interests.
Activities such as hiking, kayaking, and exploring new remote destinations together can help break the ice and facilitate social interaction. 
Hurtigruten cruises are designed to take passengers off the beaten track, providing unique opportunities for adventure and exploration. Single travelers in their 30s may be looking for more than just a standard vacation, with the chance to see things like the Northern Lights, explore the Arctic wilderness, or witness wildlife in its natural habitat.
They offer a wide range of itinerary options, from shorter trips along the Norwegian coast to longer expeditions to Antarctica and Greenland all the way out to the Galapagos Islands.
Unfortunately, Hurtigruten only has double occupancy rooms, and they don't offer any share-a-room programs.  Sometimes they have deals where the single supplement is significantly reduced. Otherwise, you'll have to pay double the rates.
Norwegian Cruise Line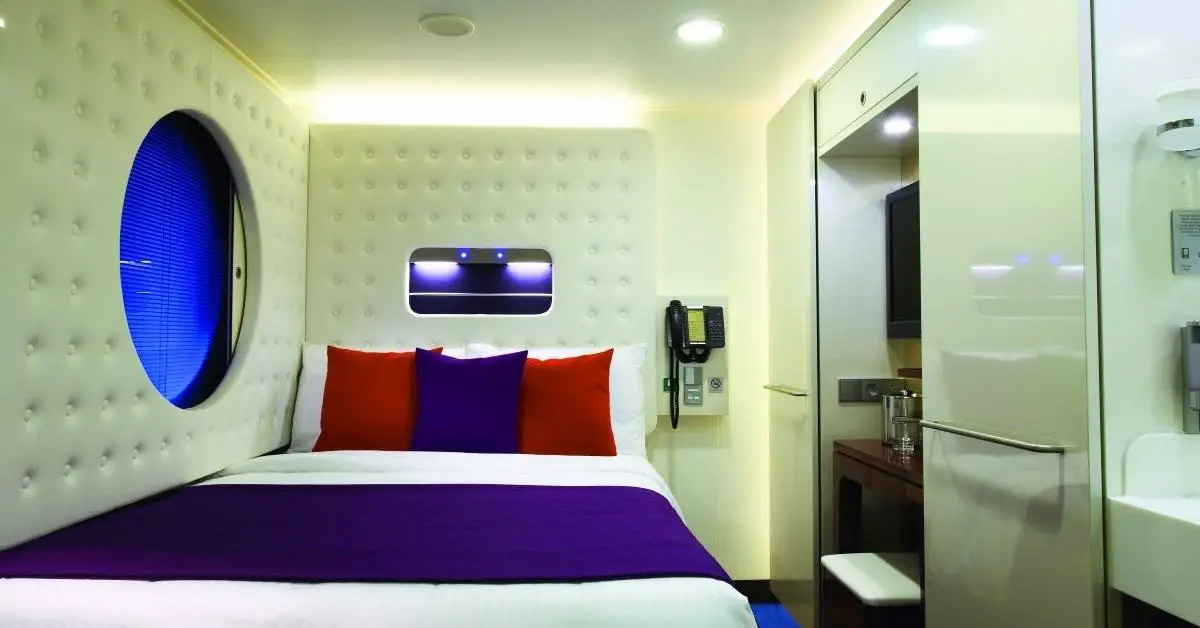 Norwegian Cruise Line offers an abundance of options for solo travelers, making it a great choice for singles between the ages of 30 and 40.
In particular, the cruise line's solo cabins offer a budget-friendly option for solo travelers who want to have their own space and privacy without paying a single supplement fee.
These cabins, or Studios as they are called, are smaller in size than traditional cabins at 100 square feet, but come equipped with all necessary amenities for a comfortable and albeit compact stay. 
Additionally, the dedicated solo traveler section of the ship has its own exclusive access to a shared Studio Lounge. This area can also provide a relaxed atmosphere for socializing, eating, drinking, and leaving messages for other solo travelers on the message board.
For singles between the ages of 30 and 40 who are looking for adventure and excitement, Norwegian Cruise Line's varied itineraries can provide just that. 
With destinations all over the world, from the Caribbean to Europe to Asia, there is something for everyone. 
Another reason why Norwegian Cruise Line is a great option for singles between the ages of 30 and 40 is the variety of dining and entertainment options available on board. 
The cruise line is known for its Freestyle Dining, which allows guests to eat whenever and wherever they want, rather than being tied to a set dining time or table. 
Additionally, Norwegian Cruise Line offers a variety of entertainment options, from Broadway-style shows to comedy acts to live music, which can provide a fun and lively atmosphere for singles looking to mingle and have a good time.
If you specifically want to mix with a group of other singles, then it might be worth considering a hosted singles cruise.  These are groups ranging from 50 to 100 people or more who book on a cruise and stick to their own itinerary of events and activities.  
They are often hosted on well know Norwegian ships.  Here you can find out more about these and Norwegian Singles Cruises in general.
Royal Caribbean 
Royal Caribbean is a great choice for solo travelers in their 30s who love sports and being active.   
Royal Caribbean ships are packed with all kinds of activities, including:
FlowRider – surfing simulator
Ice Skating
Mini Golf
Sky Diving (RipCord by iFLY)
Rock Climbing Wall (up to 40ft above deck)
Zip Line
Entertainment-wise, Royal Caribbean has a variety of bars, nightclubs, and lounges onboard their ships, as well as Broadway-style shows and live music performances. 
Royal Caribbean offers cruises to destinations all over the world, including the Caribbean, Europe, Asia, and Australia. This provides solo travelers in their 30s with a wide range of itinerary options to choose from, whether they are looking for a beach vacation or a cultural experience
Solo travelers can take advantage of these opportunities to meet and socialize with other passengers in their age group, and considering these are some of the largest cruise ships in the world, there should be many other singletons on board.
Here you can find out more about Royal Caribbean for singles cruises.
Virgin Voyages
Virgin Voyages is still a relatively new cruise line now with two ships in its fleet and two more to launch soon.
Scarlet Lady
Valiant Lady
Resilient Lady (Launch 2023)
Brilliant Lady (Launch 2023)
Virgin Voyages aimed to do things differently and attract a new crowd to cruising,
As adult-only ships targeting guests without kids, an age range between the mid-30s and 60s, the average age range has reportedly landed in the mid-40s.
There are plenty of opportunities to meet and socialize with other guests, which is perfect for solo travelers looking to make new friends. The cruise line features communal areas such as the bar, nightclub, and pool deck, as well as organized activities like pool parties, yoga classes, and art workshops.
Food-wise, Virgin Voyages offers a variety of dining options that are both innovative and inclusive, making it easy for solo travelers to dine alone without feeling out of place. The cruise line's restaurants are designed for social dining, with communal tables and menus featuring international cuisine.
With a strong focus on wellness, with a variety of fitness classes, gyms, and relaxin spas available on board. Solo travelers in their 30s can take advantage of this focus on wellness to meet like-minded individuals who share their interests.
One to consider.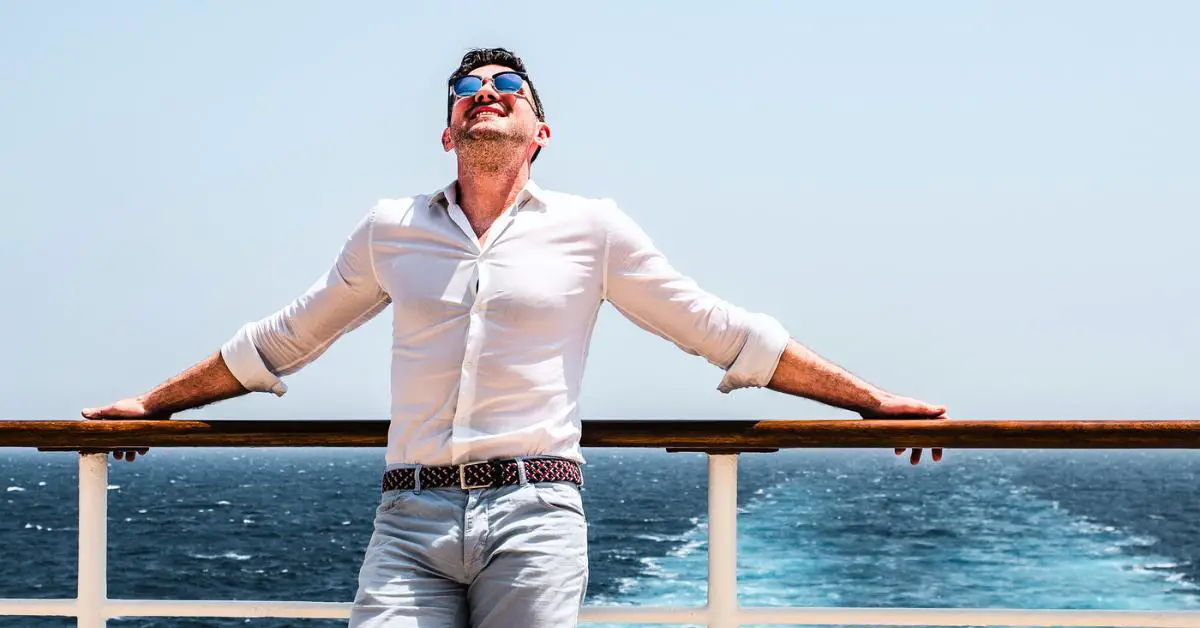 Factors to Consider When Choosing a Cruise Ship for Singles Under 40
Once you have decided on the best cruise lines most suited to the singles and the experience you're looking for, there are a number of other factors which may influence your choice.  
These include:
Activities 
Budget
Dress Code (Formal or Relaxed)
Itinerary and Shore Excursions
Entertainment
Dining Options
Availability may also be another factor if you are looking to book a cruise sooner rather than later.
Other Options for Singles Over 30
Another good time to cruise as a solo traveler would be taking themed cruises that are designed for singles or young adults. 
These cruises are usually offered during specific times of the year and offer a range of activities and events that are geared toward young adult singles.
 Examples of these types of cruises include singles cruises, LGBT cruises, and music festival cruises.
Alternatively, you might prefer a river cruise, which, if that's the case would depend on the location and which river cruise lines sail it.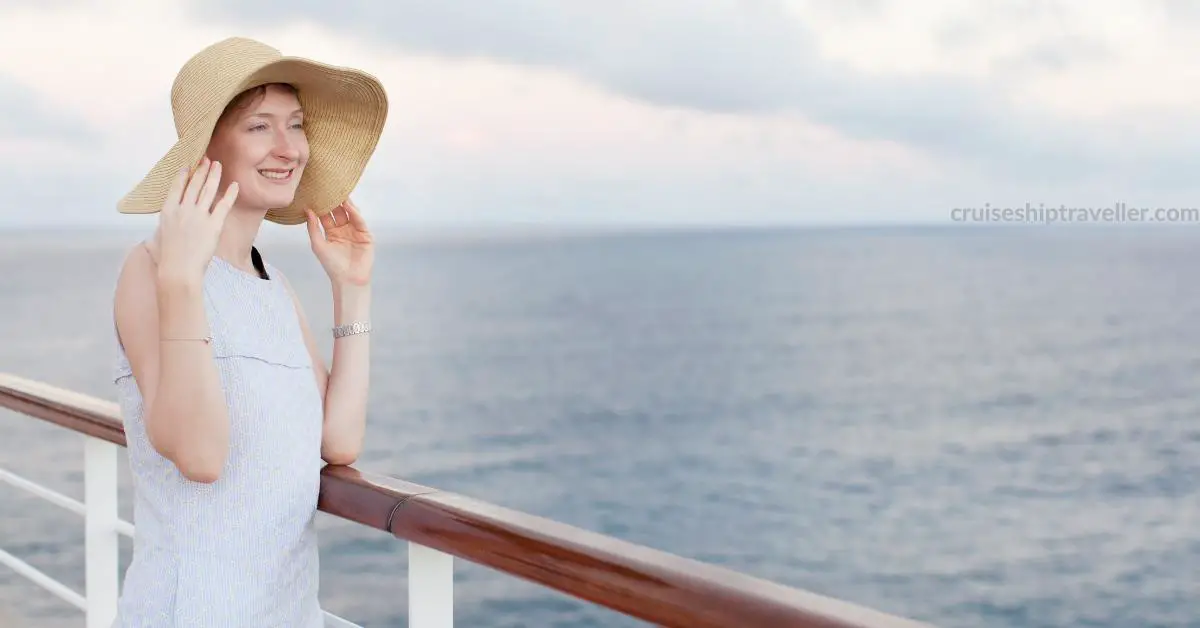 Where and When to Sail for Singles Over 30
Cruises to more exotic or adventurous destinations, such as Alaska, South America, or the Mediterranean, when schools are in session. This would typically be during the fall (September to early December) and spring (March to early May) months.
Booking during these times would also mean that you may be able to take advantage of lower prices and less crowded ships.
In terms of the length of the booking, while a good 7 days or more cruise gives you a chance to fully immerse yourself in the cruise experience as well as get to know other singles onboard, these longer cruises fo tend to attract more couples and older demographic in general.