Are you considering booking a Carnival Cruise and weighing up the costs and possible extras you might have to pay for food and beverages?
Carnival Cruise has one of the largest fleets of ships, so this is a common question for new cruisers to Carnival.
You'll be pleased to know Carnival has lots of options for free food, covering all the main meals of the day as well as snacks whenever you want them.
Although not all food is free, there are some specialty restaurants and options you have to pay extra for.  
Neither are most of the drinks. For those, you might want to consider a Carnival drinks package.
As a general rule the food quality is similar across the fleet, from largest to the smallest Carnival ships.
Read on to find out what food is included.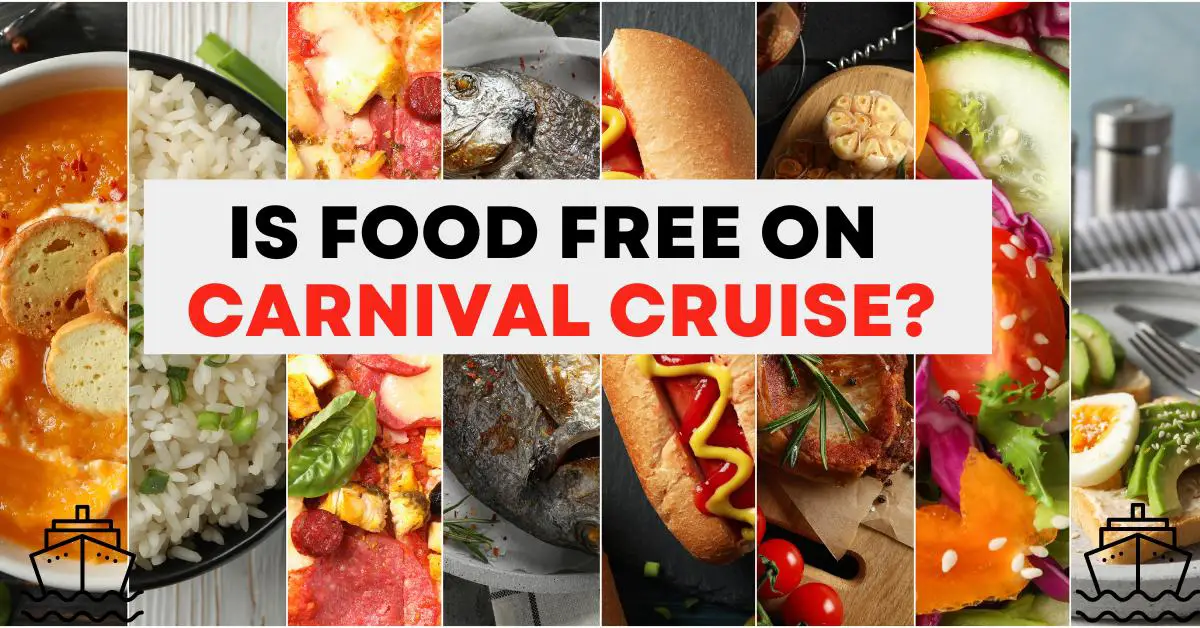 Is Food Included on a Carnival Cruise?
Free food options for breakfast, lunch, and dinner are available on all Carnival cruises. However, there are specialty dining options for which you will have to pay an extra charge.  The main dining room and Lido Marketplace are the main options on all Carnival ships.
What Food is Included on Carnival Cruise?
The main places for complimentary food on all Carnival cruise ships are:
Main Dining Room
Lido Marketplace
Swirls
In addition to 3 these options there are a number of other places to eat for free, however they are not available on every ship.
In the table below we have highlighted all the free food options for every Carnival Cruise ship.
Cruise Ship
Guys Burger Joint

The Carnival Deli

Bluei-guana Cantina

Pizza Pirate
(PP)
or
Pizzeria Del Capitano
(PDC)
Guy's Pig & Anchor Bar-B-Que

Mongo-lian Wok

The Captains Pasta
(6)

Big Chicken
(3)
Breeze
✔
✔
✔
PP
✔
✔
✔
–
Celebration
✔
–
✔
–
✔
–
–
✔
Conquest
✔
✔
✔
PP
–
–
–
–
Dream
✔
✔
✔
PDC
✔
✔
–
–
Elation
✔
✔
✔
PP
–
–
–
–
Freedom
✔
✔
✔
PP
–
✔
–
–
Glory
✔
✔
✔
PP
–
–
–
–
Horizon
✔
✔
✔
PDC
✔
–
✔
–
Legend
✔
✔
✔
PP
–
–
–
–
Liberty
✔
✔
✔
PP
–
✔
–
–
Luminosa
–
✔
–
PDC
–
–
–
–
Magic
✔
✔
✔
PDC
✔
✔
✔
Mardi Gras
✔
✔
PDC
✔
–
–
✔
Miracle
✔
✔
✔
PP
–
–
–
–
Panorama
✔
✔
✔
PDC
✔
–
✔
–
Paradise
✔
✔
✔
PP
–
–
–
–
Pride
✔
✔
✔
PP
–
–
–
–
Radiance
✔
✔
✔
PDC
✔
–
–
✔
Spirit
✔
✔
✔
PDC
–
–
–
–
Splendor
✔
✔
–
PDC
–
✔
–
–
Sunrise
✔
✔
✔
PDC
✔
–
–
–
Sunshine
✔
✔
✔
PDC
–
–
✔
–
Valor
✔
✔
✔
PP
–
✔
–
–
Vista
✔
✔
✔
PDC
✔
–
✔
–
All Inclusice Restaurants on Carnival Cruise Ships
In addition to the above:
Lucky Bowl on Carnival Sunrise – for Far Eastern lunch cuisine.
Street Eats on Carnival Celebration and Carnival Mardi Gras.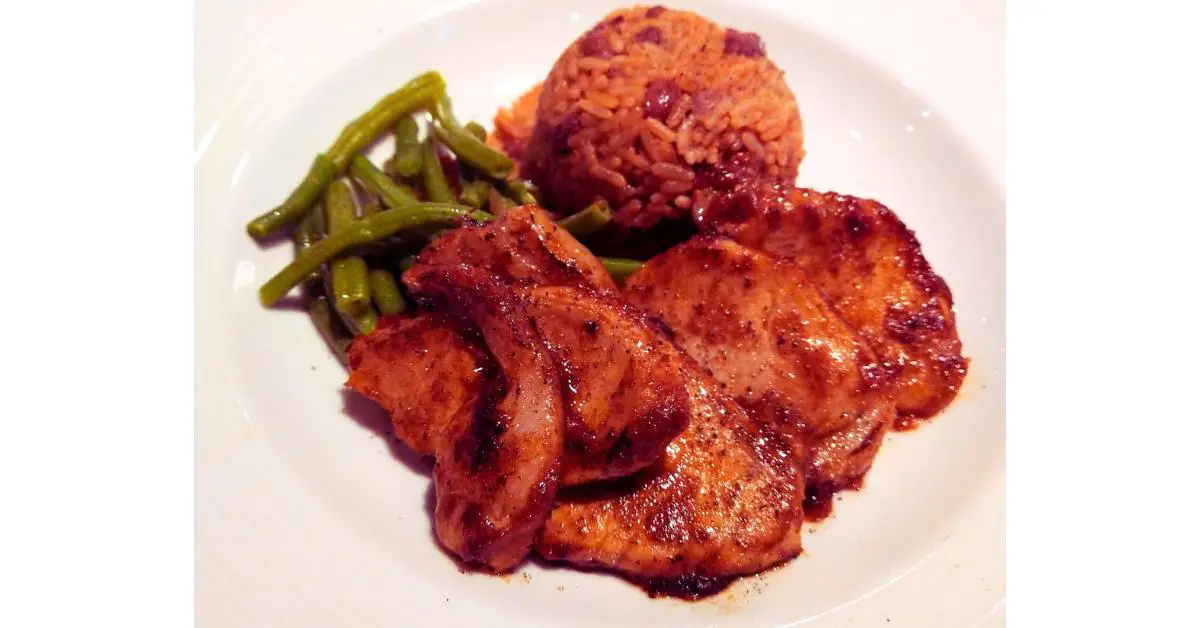 Main Dining Room
The main dining room is open for breakfast, lunch, and dinner.   
For dinner, you will have to reserve a table for your 3-course meal.  Expect the menu to change each evening.   
On the menu, there may be some premium options for which you will have to pay extra for lobster or certain steak cuts.
You can see an example of the Carnival 2022 menu here.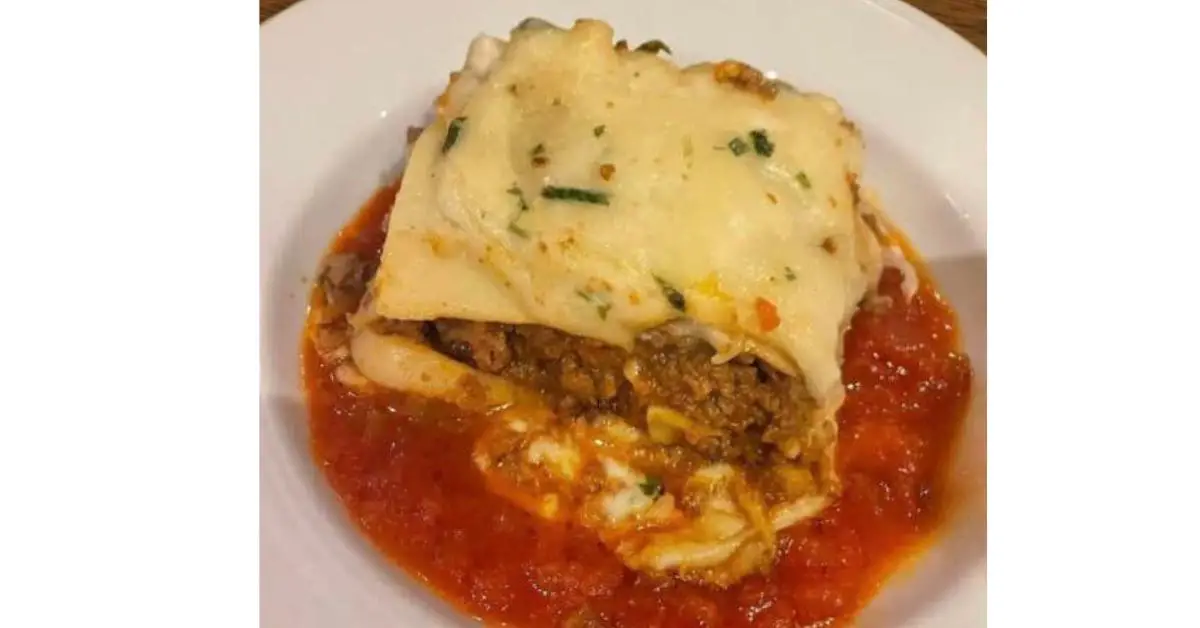 Lido Marketplace
The Lido Marketplace is a global cuisine help-yourself buffet.  A great opportunity to try foods from all over the world and perhaps choices you wouldn't ordinarily try.
Swirls
You'll find Swirls on the Lido Deck, where you can get complimentary ice cream and frozen yogurts until midnight.
Other Free Food Options on Carnival
Depending on which ship you are on, there are other complimentary food options you can choose to eat at that are included.
Guys Burger Joint
Guys, Burger Joint is Carnival's joint lunch time offering with Guy Fieri to offer you the best burgers at sea fresh off the grill.
Currently available on 23 ships in the fleet.
Blueiguana Cantina
Blueiguana Cantina is a Carnivals Mexican restaurant that is open for breakfast and lunch.
The ideal stop for your tacos, burritos, and homemade tortillas.
Currently available on 22 ships in the fleet.
The Carnival Deli
For those that prefer sandwiches or wraps for either lunch of dinner, the Carnival Deli offers a wide range of them to choose from.
Currently available on 22 ships.
Pizzeria Del Capitano
An all-day and night pizza offering from Carnival. 
As well as breakfast, lunch and dinner, Pizza del Capitano is open until 4 am if you fancy something to eat at the end of your evening.
Currently available on 12 ships.
Pizza Pirate
Pizza Pirate offers pizza throughout the day and evening, breakfast, lunch, and dinner.
Currently available on 11 ships.
Guy's Pig & Anchor Bar-B-Que
Another Carnival offering with Guy Fieri is available in the open air for lunch.  Serving BBQ offerings of Pork, Beef, Chicken, and sausages with Guy's signature BBQ sauces.
Currently available on 10 Carnival cruise ships.
Mongolian Wok 
At Mongolian Wok you choose your selection of noodles and vegetables and watch it be cooked with the chefs adding sauces and meats of your choosing.   
What will you choose?
Currently available on 7 ships in the fleet.
The Captain's Pasta Bar
Choose your favorite type of pasta and then choose from a selection of sauces and meats and have it cooked up straight away, your pasta dish exactly the way you like it.
Currently available on 6 ships.
Big Chicken
Big Chicken is the Shaquille O'Neal fast-food chicken restaurant on board several Carnival ships.  
If you didn't know, Shaq is the Carnival "Chief Fun Officer," and Big Chicken is his fast food chicken outlet which offers a range of chicken sandwiches, strips, and chicken basket options.
It's open all day for breakfast, lunch, and dinner.
Currently available on 3 ships in the fleet and planned for a 4th.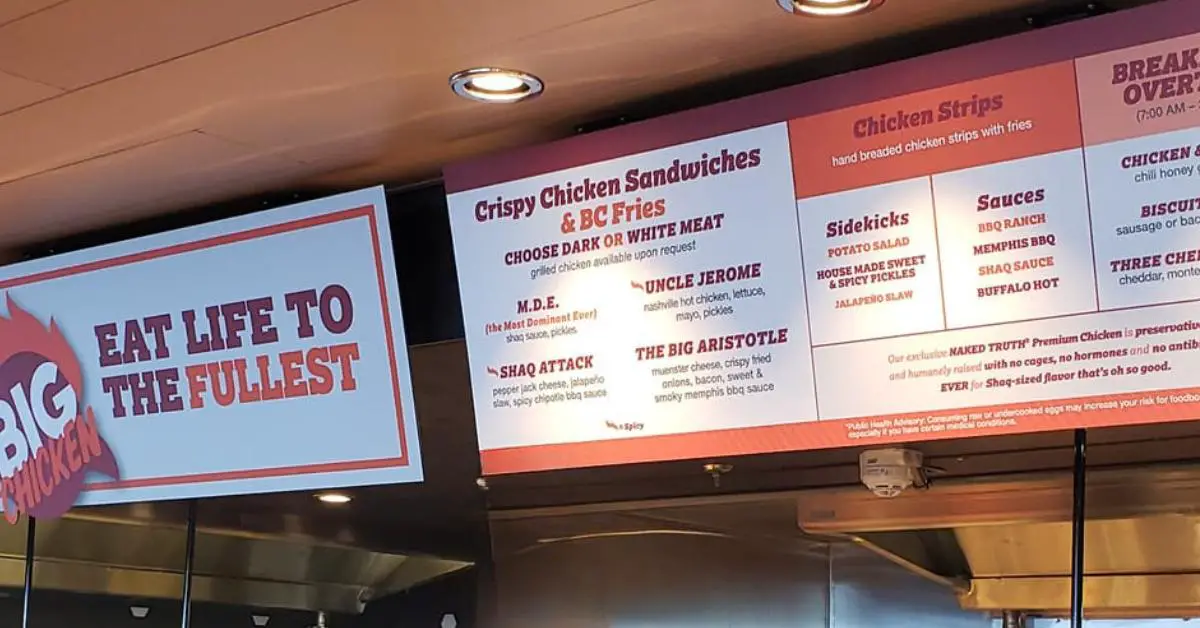 Carnival Room Service
Carnival cruise offers a 24/7 room service menu. 
 Split into Daytime Dining from 6 am to 10 pm and Nightime Dining from 10 pm to 6 am you can order from a selection of salads and sandwiches.
However, only the Daytime Dining menu has free options on it.  You have to pay extra for the rest of the menu and the Nighttime Dining menu, or as they state, "A Little $ alot of Yummy".
You can view the Carnival Room Service menu here. 
Related Posts
Frequently Asked Questions
Do Carnival Cruises Include Meals?
Carnival Cruises include food in the price of the cruise.  There is a wide range of breakfast, lunch, dinner, and snack options around the ships.  Also, free room service options from 6 am to 10 pm.
How Does The Food Work On A Carnival Cruise?
Carnival cruises include complimentary sit-down service meals in the Main Dining and help yourself buffet meals in the Lido Marketplace for breakfast, lunch, and dinner on every ship.  In addition, there is a range of other food outlets which vary per ship.