MSC Cruises, renowned for their affordability, offers a unique Mediterranean-style cruising experience that caters to a diverse range of travelers. 
However, do they offer a good experience or have they cut too many corners focusing on price alone?
Here we take a look at the pros and cons as well as third party reviews and experiences so you can work out if MSC cruises is a good cruise line for you.
It is for many.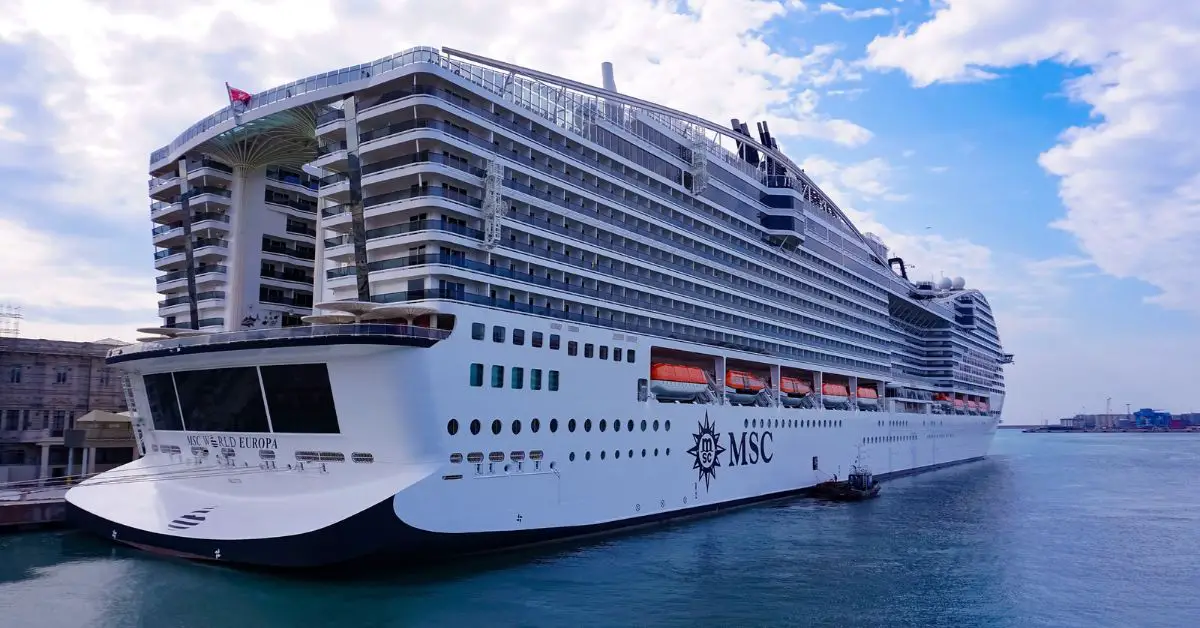 Are MSC Cruises Good?
MSC Cruises are a good choice for travelers seeking an affordable, Mediterranean-style cruise experience.   They offer a unique blend of innovative facilities, diverse accommodation options, and multinational entertainment. 
While they have a higher passenger-to-space ratio and extra fees for certain services, they also provide value with their unique atmosphere, relaxed vibe, and family-friendly policies. 
However, like any travel experience, whether MSC Cruises are the right choice depends on individual preferences and expectations.
Beyond just cost-effectiveness, MSC Cruises stands out for its unique Mediterranean atmosphere, diverse facilities, and multinational entertainment.
Below are the key highlights that define MSC Cruises, providing a balanced view of their offerings.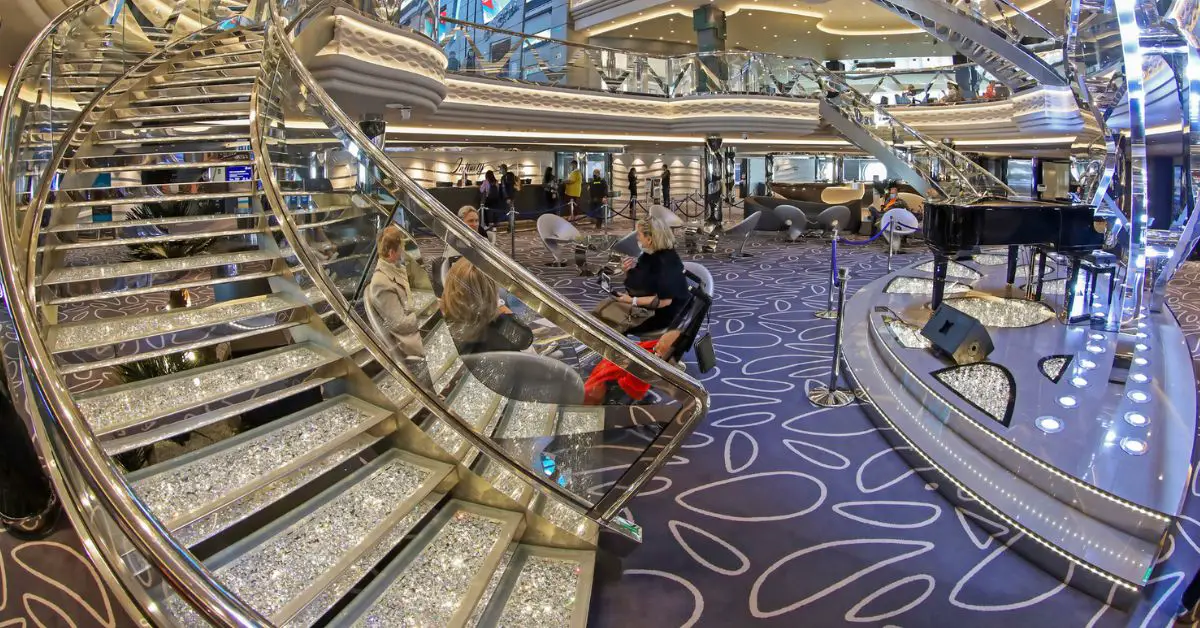 Unique Mediterranean Atmosphere
MSC Cruises is a family-owned Italian company that offers a distinctive Mediterranean atmosphere. This provides a unique cruising experience that sets them apart from other cruise lines. The company's Swiss-based operations allow it to maintain a reasonable high standard of service and quality, while its Italian heritage is reflected in the ship's design, cuisine, and onboard activities.
Innovative Facilities and Activities
MSC Cruises is known for its innovative facilities. For instance, the MSC Preziosa, one of their ships, features the longest single-rider body waterslide at sea. These unique features provide a variety of entertainment options for passengers of all ages, making the cruise experience more enjoyable and memorable.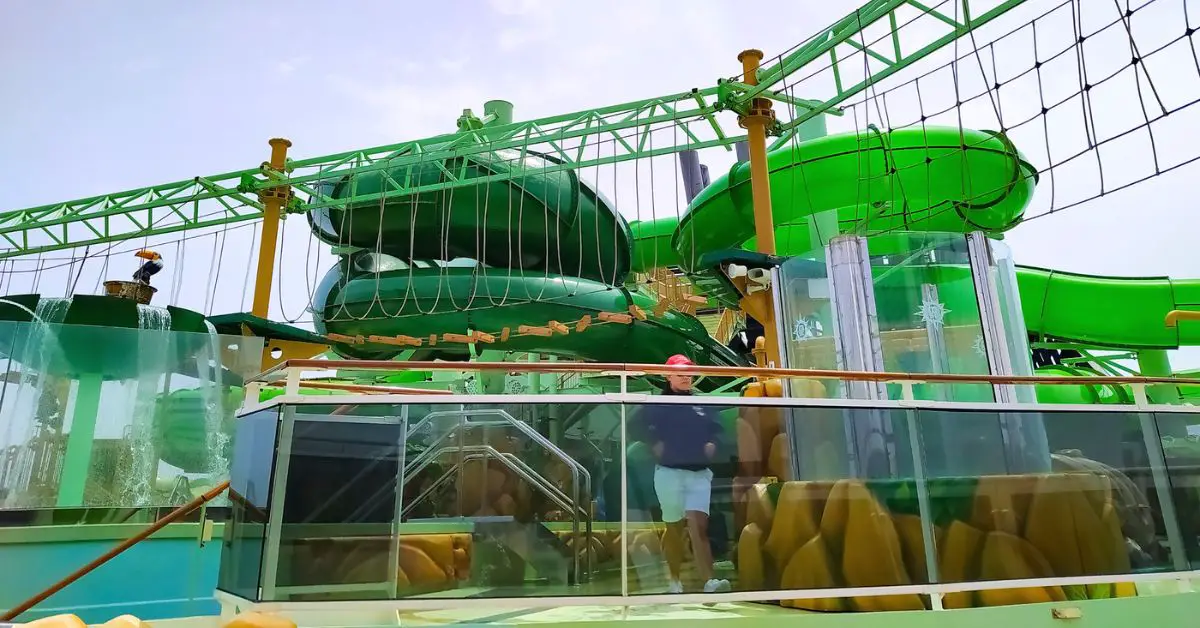 Diverse Accommodation Options
With a total capacity for 4,363 passengers, MSC Cruises offers a good choice of accommodation options for everyone from budget-conscious families to couples who want to splurge with a stay in the exclusive Yacht Club. The cabins are designed to cater to different budgets and preferences, ensuring that every passenger can find a suitable accommodation option.
Multinational Entertainment
The entertainment on MSC Cruises is geared to appeal to multinational audiences.
This means you will find dancers, bilingual singers, and acrobats instead of comedians and similar acts that require a lot of speaking.
The entertainment options are designed to cater to a diverse audience, ensuring that everyone can enjoy the shows regardless of their language or cultural background.
Relaxed Atmosphere
Despite the ship's surroundings and decor being glitzy and glamorous, MSC Cruises has a relaxed atmosphere. This makes it a great choice for families, younger couples, and the young-at-heart. The relaxed atmosphere allows passengers to enjoy their cruise without feeling pressured to participate in formal activities or dress up for dinner.
Diverse Passenger Base
One of MSC's slogan is "the Mediterranean way of life," and this is definitely European-style cruising. In 2012, the line carried passengers from 180 different nationalities, making it a truly international experience onboard.
 This diversity adds to the richness of the onboard experience, as passengers get to interact with people from different cultures and backgrounds.
Value for Money
MSC Cruises is ranked 4th  in the Best Cruise Lines for the Money by U.S. News & World Report. 
This ranking is based on an expert evaluation of the line's level of luxury, as well as an assessment of user reviews and health ratings.
This re-enforces the view that MSC Cruises offers a high-quality cruise experience at a reasonable price, providing excellent value for money.
Children Cruise Free Policy
One of the unique features of MSC Cruises is its "Children Cruise Free" policy. This policy applies to kids younger than 18 as a third or fourth guest, making MSC Cruises a great option for families looking to enjoy a cruise vacation without breaking the bank.
Wide Array of Itineraries
MSC Cruises offers a wide array of European itineraries to choose from. 
Whether you want to explore the Mediterranean, the Baltic Sea, or the Caribbean, MSC Cruises has an itinerary that will suit your preferences. 
This wide range of options allows passengers to choose a cruise that fits their interests and travel goals.
Globally Inspired Cuisine
Most MSC restaurants feature globally inspired cuisines, providing passengers with a wide range of dining options. Whether you're in the mood for Italian, Asian, or American cuisine, you'll find a restaurant on board that can satisfy your cravings.
Stunning Ship Decor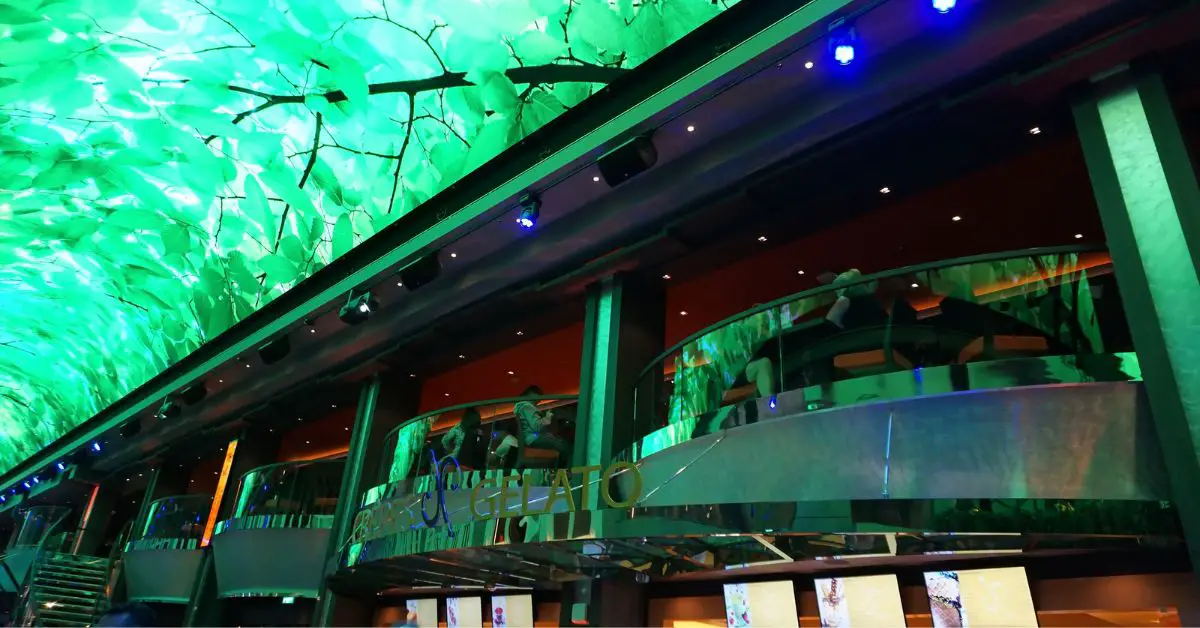 MSC Cruises are known for their stunning ship decor.
The ships are designed by renowned architects like De Jorio Design International, who are known for their innovative and elegant designs. The interiors of the ships are beautifully decorated, combining current trends with timeless classics.
The decor is inspired by the Mediterranean heritage of MSC Cruises, with a focus on elegance and comfort.
The public areas are spacious and beautifully designed, with a lot of attention to detail. The ships also feature impressive atriums, which are often the centerpiece of the ship.
These atriums are multi-decked and feature panoramic lifts, a grand staircase, and a piano lounge, providing a spectacular welcome to passengers as they board the ship.
Moreover, the cabins on MSC Cruises are designed with comfort in mind. They are elegantly furnished and offer a cozy retreat after a day of activities. The cabins range from interior staterooms to luxurious suites with private balconies, catering to different budgets and preferences.
MSC Cruises Reviews Ratings
One of the best ways to gauge how good a cruise line is, is to read the reviews.
Cruise Critic
To start with cruises rated MSC Cruises 3.3 out of 5.

A 3.3 out of 5 score suggests that the product, service, or experience is deemed average to slightly above average. This rating indicates that while some customers had a positive experience, there may be room for improvement.
Remember, ratings are subjective and can vary significantly based on individual expectations and experiences. This is a crucial point to consider.
When choosing a cruise, the saying 'you get what you pay for' typically holds true. 
Opting for a less expensive MSC cruise instead of a pricier Royal Caribbean cruise will likely result in a different experience. 
This could mean a variety of things, from the quality of food, the number of passengers onboard, to the range of amenities and activities available.
The information provided below will help you determine if MSC Cruises is the right choice for you, by highlighting areas where the experience might differ due to cost considerations. 
Understanding these differences upfront can help manage expectations and enhance your overall enjoyment of the cruise.
As well as using past feedback I also read through hundreds of recent reviews to get a good overall idea of guests current impressions from a range of recent MSC cruises.
As the rating implies, the experiences of passengers on MSC Cruises seem to be mixed. 
You can check the latest Cruise Critic MSC Cruise reviews here.
TrustPilot Reviews
MSC is popular with UK cruisers as well as various other European countries.
One source of reviews and feedback is Trustpilot.
Here the review rating looked much less favorable, especially for the most recent reviews.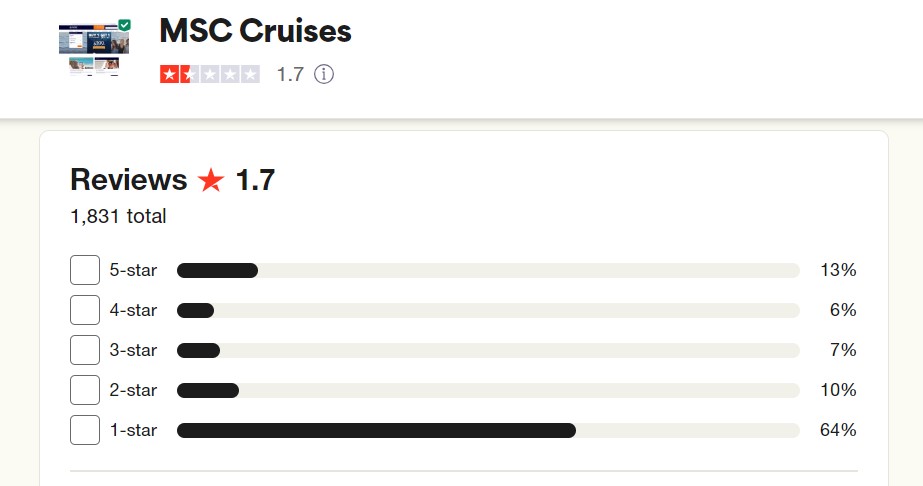 However, it must be noted that Trustpilot reviews for cruise lines tend to be much more negative than an all-round balanced view of cruisecritic.  
You can view MSC Cruises Trustpilot reviews here.
Comparison to Competitor Cruise Lines
As a gauge of how MSC cruises scores related to their competitors in terms of passenger experiences  we have ranked the Cruise Critic review ratings below
Celebrity Cruises 4.1
Holland America Line 3.9
Royal Caribbean International 3.9
Carnival Cruise Line 3.8
Princess Cruises 3.8
Norwegian Cruise Line (NCL) 3.7
MSC Cruises 3.3
MSC Cruises came bottom of the review ratings on CruiseCritic, although not by a long way, but it does indicated, if you pay less for your cruise, you get less.  If you expect the same you're likely to be disappointed.
Overall 3.3 is not a bad score, it indicates an average to good experience.
On Trustpilot the Review ratings were:
Holland America Line 2.2
Celebrity Cruises 2.0
Carnival Cruise Line 1.8
MSC Cruises 1.7
Princess Cruises 1.6
Royal Caribbean International 1.5
Norwegian Cruise Line (NCL) 1.4
On Trustpilot, which when it comes to cruise lines seems to more of a platform guests go to complain, MSC Cruises was in the middle of the ratings when compared to its main cruise line competitors.
First Hand Review of MSC Cruises
In this video, Emma from Emma Cruises provides an unbiased, comprehensive review of MSC Cruises, drawing from her extensive cruising experience. Her first-hand insights make this a trustworthy and recommended source for cruise line information.
The video highlights

Ship Features – MSC's modern, sparkly ships are a highlight.
Dress Code – The cruise line has a casual dress code.
Cuisine – Mediterranean food is a staple on MSC cruises.
Demographics – MSC attracts a younger demographic with its family-friendly atmosphere and activities.
Service and Entertainment – These aspects differ from American and British cruise lines, with announcements made in multiple languages.
Affordability – The reviewer appreciates MSC's affordability and family-friendly offers.
Criticism – Despite criticisms about food and service, the reviewer still recommends MSC.
Conclusion – MSC offers a unique, fun, and affordable cruising experience, especially for families and young people. However, it may not suit those preferring a more traditional cruise
These are all fair and valid points.
As you can see in the video the ships are beautifully laid out.
What Are MSC Cruises Like? (Points of Concern)
MSC Cruises are cheap, thats one major positive. However, its only fair to expect an experience that isn't on par with its competitors.
I therefore analyzed the results from hundreds of reviews across the two review platforms and found the following areas to be the most common areas of complaints that are worth considering if you weighing up whether going for a cheap MSC Cruise is suited for you.
Its important to note, these do not reflect the overall experience of MSC Cruises and we have covered the good points separately above.
Overcrowding
One of the most significant issues raised by many reviewers on Trustpilot was the problem of overcrowding on MSC Cruises. Passengers reported that the ships were packed to capacity, leading to a number of inconveniences and discomforts.
The high number of passengers resulted in:
Long queues for food and drinks, with some customers waiting for up to 30 minutes to get a drink.
Difficulty finding seating in bars and lounges due to the high number of passengers.
Scarcity of sunbeds, with some passengers resorting to sitting on the floor due to the lack of available seating.
This overcrowding not only led to discomfort but also contributed to a less-than-satisfactory overall experience.
Food Quality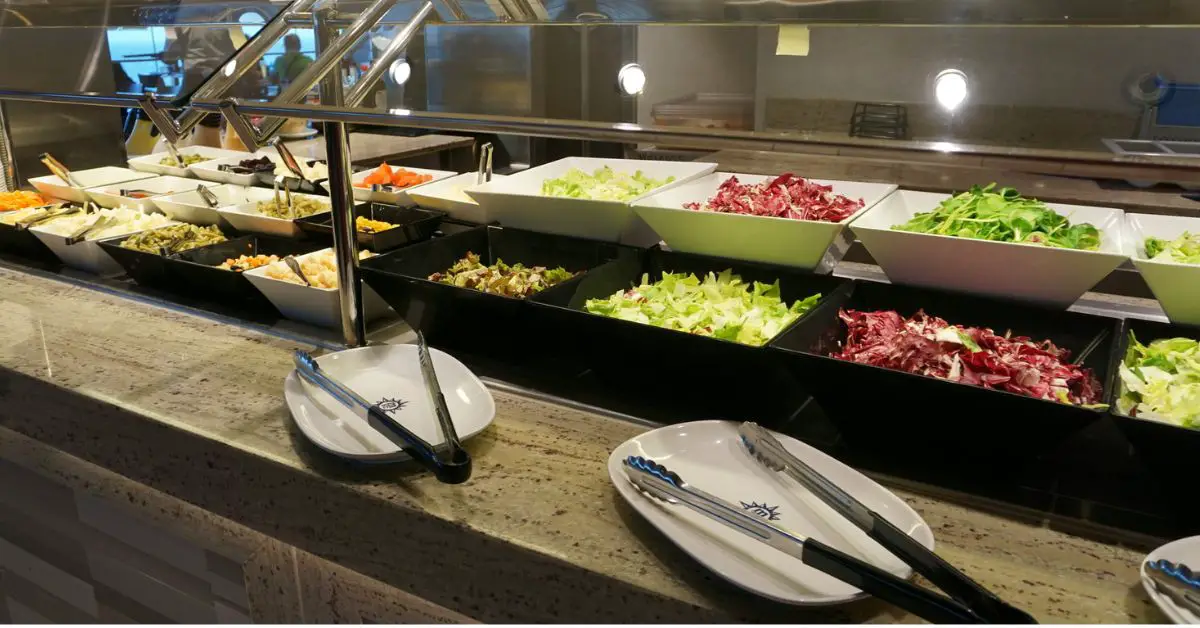 The quality of the food served on MSC Cruises was another common complaint among reviewers on both Trustpilot and Cruise Critic.
Some passengers described the food as being of poor quality, with cheap ingredients used in the preparation. 
The buffet offerings were particularly criticized, with passengers describing the food as inedible and poorly prepared. 
Even the specialty restaurants, which come with an additional cost, were not spared from criticism. 
Passengers found them to be expensive and the food served did not meet their expectations. 
On Cruise Critic, the quality and variety of food received mixed reviews. Some passengers were unsatisfied with the food, describing it as "disgusting" or "poor", while others seemed to enjoy the dining experience.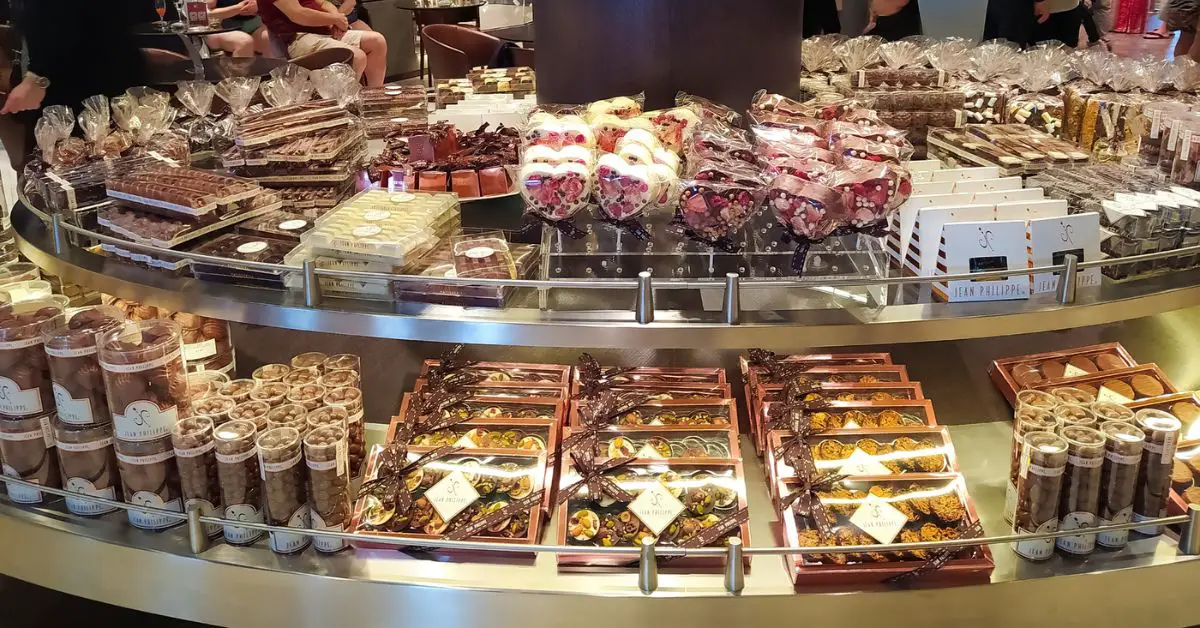 Customer Service
Many reviewers on expressed dissatisfaction with the level of customer service on MSC Cruises.
 Complaints ranged from rude staff members to slow service, and a lack of response to complaints or issues. 
Some passengers felt that the staff were indifferent and unresponsive to their needs. 
This lack of quality customer service significantly impacted the overall cruise experience for these passengers.  
However, some passengers praised the staff for their professionalism and friendliness, indicating that experiences may vary.
In part, for some passengers, this could be due to the cruise line being a European Italian cruise line, where the service in general is going to be different to what you might expect on a Royal Caribbean cruise ship, where the service staff are trained to be much more engaging and friendly. This isn't always as typical in Europe.
Cleanliness and Maintenance
Cleanliness and maintenance were also areas of concern for some passengers.
 On Trustpilot, some reported that their cabins were not clean upon arrival, and that communal areas such as toilets were infrequently cleaned and lacking in sanitation equipment. 
This lack of cleanliness not only affected the comfort of passengers but also raised concerns about health and safety. 
On Cruise Critic, the cleanliness of the rooms was praised by some passengers, but others reported issues such as a sewage smell. 
Extra Costs
While MSC Cruises may offer lower initial prices, many reviewers on both Trustpilot and Cruise Critic mentioned that there were many additional costs once on board. These included:
Charges for getting off the ship
Expensive drinks packages
High prices for Wi-Fi service
These extra costs increased the overall cost of the cruise, making it less of a bargain than it initially seemed.
Entertainment
The quality of the entertainment on board was criticized by some reviewers on Trustpilot. 
They described the shows as dull and of low quality.
 This lack of quality entertainment could detract from the overall cruise experience, especially for passengers who value onboard entertainment as a key part of their holiday.
However, its worth bearing in mind that MSC Cruises typically have passengers from a wide range of different language speaking countries, so the entertainment tends to be more on the visual side to please everyone, rather than verbal and many guests not able to understand the language.
No one can deny the Cirque do Solei put on amazing perfomances.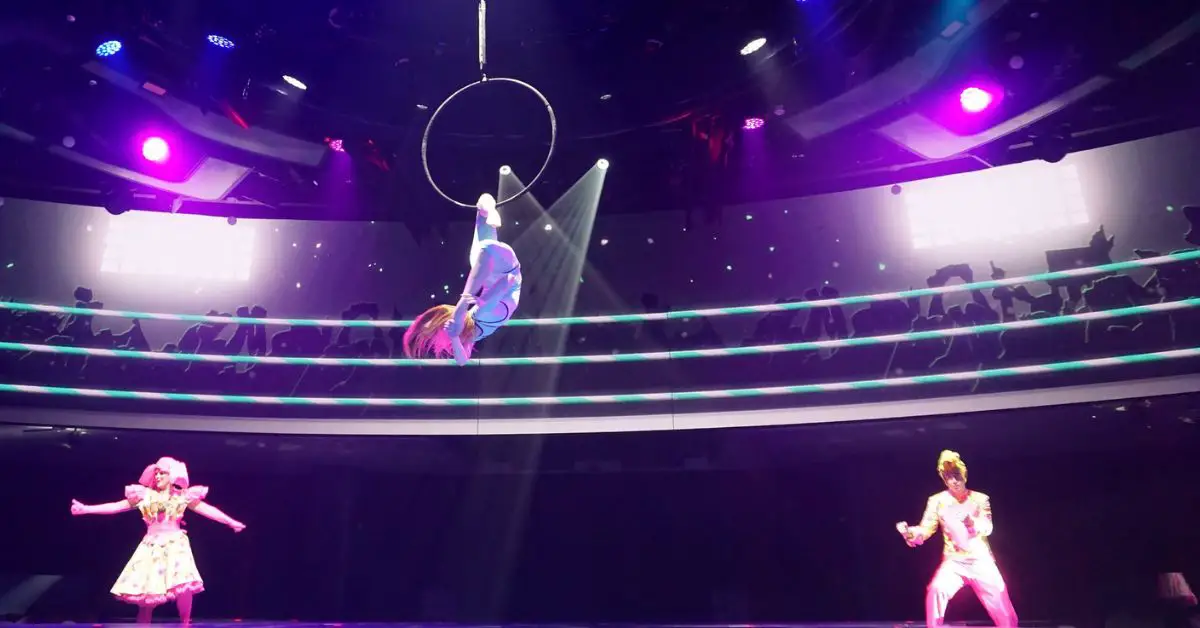 Itinerary Changes
Some passengers on Trustpilot complained about changes to the itinerary, with ports being skipped without clear explanation. 
These unexpected changes disrupted passengers. plans and lead to disappointment, which can happen due to a wide range of reasons, which can happen on any cruise line, for example bad weather.
However, it helps if these reasons are communicated to guests.
Noise Levels
Several reviewers on Trustpilot mentioned high noise levels on the ship, making it difficult to relax or hold a conversation.
This constant noise could significantly detract from enjoying the cruise, particularly for passengers seeking a peaceful and relaxing holiday.
Issues with Children
Some Trustpilot reviewers mentioned issues with children's behavior on the ship.
They suggested that there was a lack of supervision and that some areas of the ship should be adults-only. 
This could be a significant issue for passengers who are looking for a quiet and relaxing cruise experience, or something to take into consideration when choosing when to travel with MSC Cruises, perhaps avoiding school breaks.
This is to be expected because MSC Cruises allow kids to travel for free when they are with 2 adult guests.
Refund and Cancellation Policies
Some passengers on Trustpilot had issues with MSC's refund and cancellation policies. 
They described them as unfair or difficult to navigate. 
 This could cause significant stress and inconvenience, particularly for passengers who need to cancel or change their booking for unforeseen reasons.
Overall Experience
The overall experience on MSC Cruises received mixed reviews on both Trustpilot and Cruise Critic. 
Some passengers were not impressed, citing disorganized shore excursions, a lack of amenities, and poor customer service. 
However, others had a good time, especially when traveling with family or friends. 
It seems that while MSC Cruises may offer lower prices, the overall experience can vary greatly depending on individual expectations and experiences.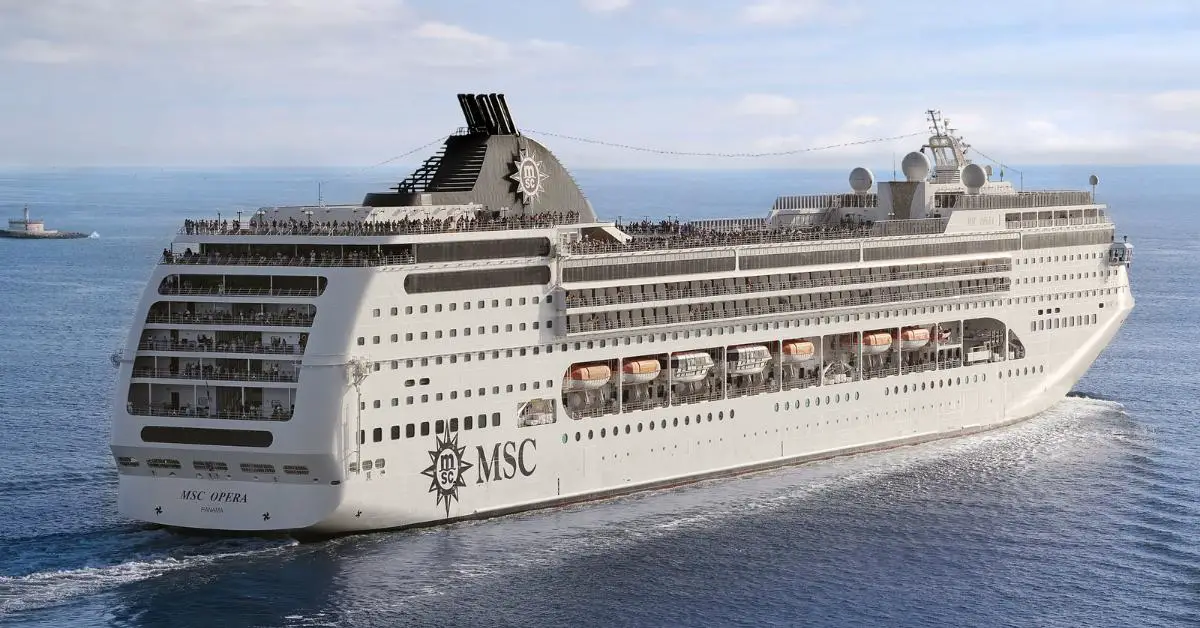 Frequently Asked Questions
Is Msc The Worst Cruise Line?
According to CruiseCritic review ratings, MSC Cruises has the lowest amongst its closest peer cruise lines. 
However on Trustpilot it was rated around the middle of the cruise lines.
While some passengers have reported negative experiences with MSC Cruises, as seen in the reviews from Trustpilot and Cruise Critic, it's important to note that others have had positive experiences and enjoyed their time on MSC cruises. 
Factors such as food quality, customer service, cleanliness, and overall value for money can significantly impact a passenger's experience, and these factors can vary from ship to ship and itinerary to itinerary.
Therefore, it wouldn't be accurate to label MSC or any other cruise line as the "worst" based solely on some negative reviews.
How Bad Are Msc Cruises
MSC Cruises often offers competitive prices, which can make them an attractive option for many travelers. 
However, reviews indicate a mixed experience. 
Some passengers have reported issues such as overcrowding, less-than-ideal food quality, and subpar customer service. 
On the other hand, there are also passengers who have had positive experiences, highlighting the modern ships and diverse itineraries.
The lower cost can sometimes reflect in certain aspects of the cruise experience. 
Conclusion
Embarking on a journey with MSC Cruises offers a unique blend of affordability and Mediterranean charm. 
While they manage to keep their prices lower by accommodating more passengers and charging extra for certain services, they also provide a relaxed atmosphere, diverse accommodation options, and a range of innovative facilities. 
The experiences of past passengers and third-party reviews reveal a mix of pros and cons, indicating that the 'goodness' of MSC Cruises largely depends on individual preferences and expectations.   If you choose a budget cruise, expect more of a budget cruise experience.
Overall, MSC Cruises can indeed be a good cruise line for those seeking a cost-effective, European-style cruising experience. 
If you have any experiences of MSC Cruises you are welcome to share views in the comments.