When it comes to enjoying a vacation, some people like nothing more than mingling with like-minded couples who are more open to sexual experiences and encounters.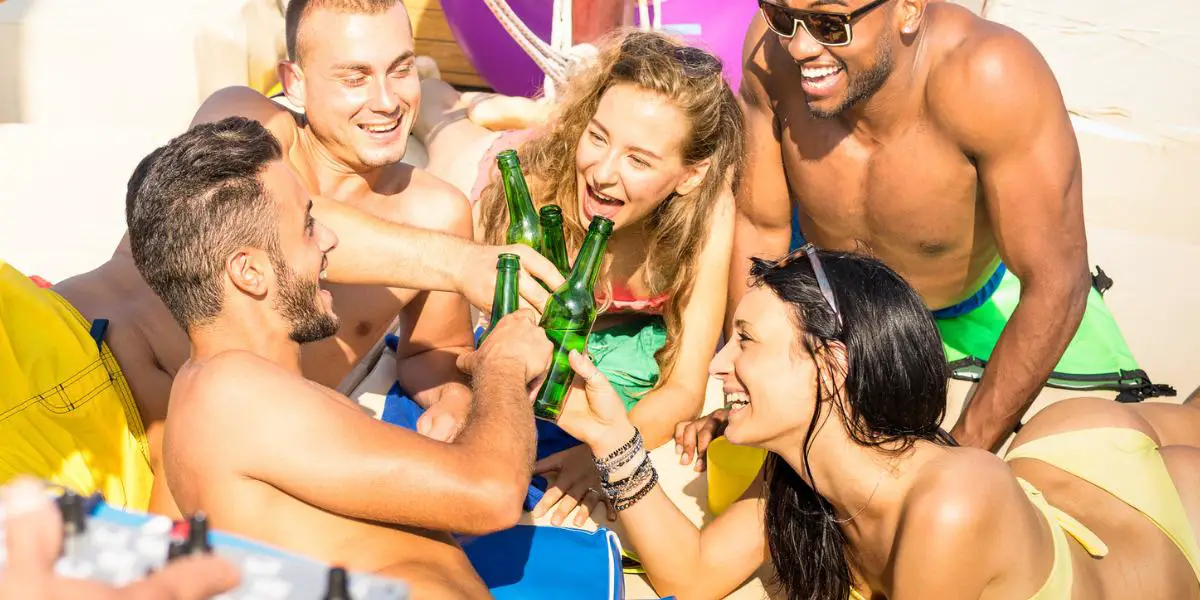 What is a Swingers Cruise?
Swinging, also known as wife swapping or partner swapping, is a non-monogamous behavior in which both singles and partners in a committed relationship engage in sexual activities with others as a recreational or social activity.
Swingers often go to lifestyle-friendly resorts and clubs but can also be found on regular cruises.
A dedicated swingers cruise is the best way for couples to meet and connect with other individuals who share your interest in exploring intimacy with people on the vacation-like setting of a cruise ship.
The best swingers cruises offer a variety of activities and amenities to keep everyone entertained. From dance clubs and casinos to pools and spas, there is something for everyone on board. And, of course, there are plenty of opportunities to meet other couples and explore your sexuality.
Best Swingers Cruises
It's estimated that 2.5 to 4% of Americans are "swingers" or living the lifestyle.
Therefore if you are hoping to find other swingers on a cruise ship, it's a lot easier if you specifically choose to book your vacation on a swingers cruise where the vast majority, if not all passengers, will be living the lifestyle.
Dedicated swingers cruises offer a non-judgmental atmosphere that allows couples to relax amongst their surroundings and company onboard the ship totally.
How to Find Swingers on a Cruise?
The easiest way to find swingers on a cruise is to book a swingers-orientated cruise in the first place. Otherwise, your chances of finding any swingers are the same as it is on dry land relatively low.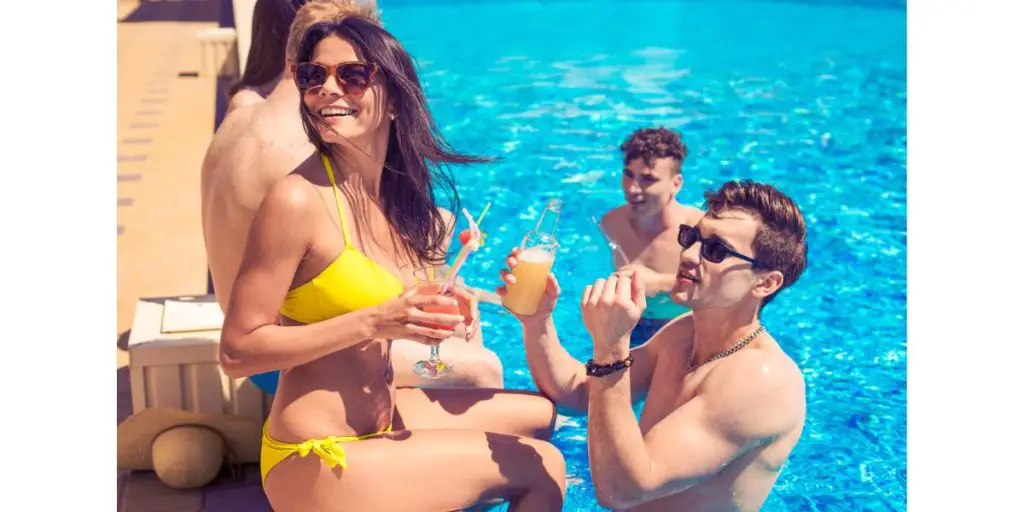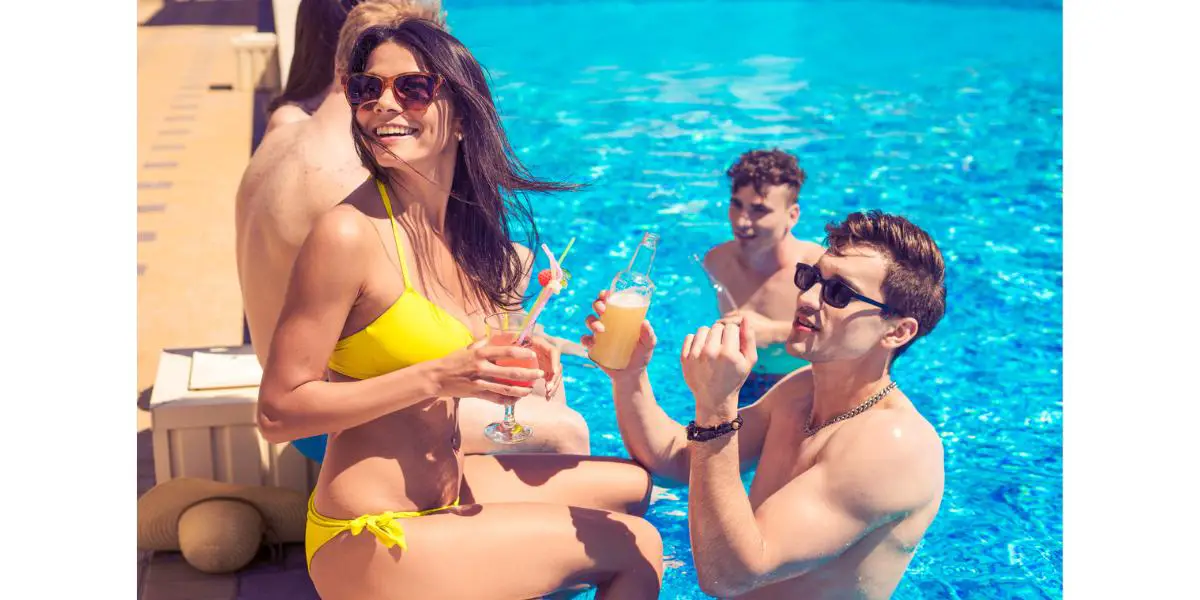 Best Swingers Cruises and Ships
The best swingers cruises offer a fun and safe environment for passengers to live their lifestyle with the freedom to express themselves amongst like-minded passengers.
Desire Resorts & Cruises
Desire Resorts and cruises offer adult (aged 21+) and couples-only clothing-optional adult cruises.
Desire offer 3 resorts:
Desire Riviera Maya Pearl Resort
Desire Riviera Maya Resort
Temptation Cancun Resort
As well as luxury cruises, which at the time of writing included the forthcoming:
Venice Rome (May 2023)
Greek Islands (August 2023)
The average passenger is typically between the ages of 35 to 50 years old.
You can find more information on the latest Desire cruises here.
 Bliss Cruise
Bliss cruise is an adult (ages 21+) and couples-only adult cruise itinerary.  Passengers are allowed to go fully nude onboard the ship.
They offer a selection of adult cruises on well-known Celebrity and Royal Caribbean cruise ships which typically hold between 2000- 2800 passengers for 5 to 7 nights.
Singles policy:
Single passengers shall be allowed on the ship in a cabin only when accompanied by a couple and staying in their cabin.
Bliss Cruises Itineries
As an example of what they offer, this was their upcoming offers at the time of writing:
Celebrity Summit (April 17 – 22, 2023) 5 nights from Florida to Jamaica
Celebrity Equinox (Nov 05 – 11, 2023) 7 night Western Caribbean cruise
Royal Caribbean Mariner of the Seas (April 22 – 27, 2024)
Royal Caribbean Oasis of the Seas (Nov 10 – 17, 2024)
The typical passenger is in the range of 40 to 60 years of age.
For more information on Bliss Cruises see here.
Temptation Cruises
Temptation cruises offer a fun adults-only cruise experience.   Passengers are allowed to go topless but not fully nude.
Singles policy:
While the majority of passengers are in couples, Temptation cruises allow both male and female solo travelers onboard.
Temptation Cruise Itinerary
Temptation cruises currently offer one cruise a year, with the next being:
Celebrity Summit (Feb 11 – 16, 2023) Caribbean Cruise  5 nights
Activities and Events include:
Naughty-by-Nature pool parties
Hot workshops
Internationally known DJs
Rated Red Room
Theme nights.
The average passenger age is around 35 to 60 years with it not uncommon to see younger adults too and in general more of an all-round higher energy party vibe than their counterparts listed above.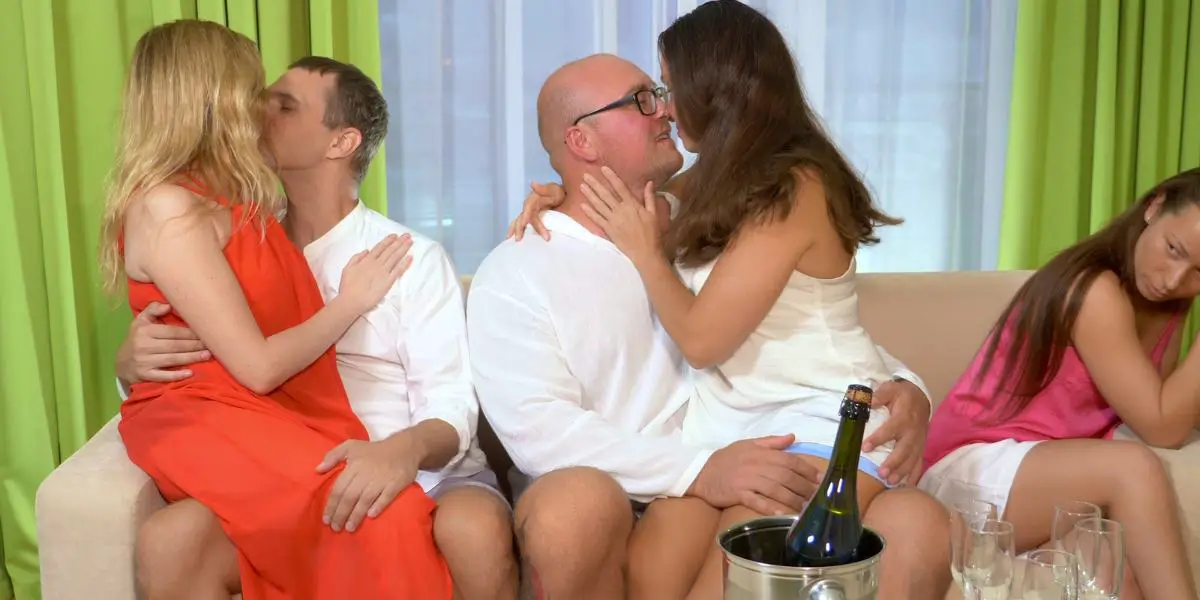 Bliss vs Temptation Cruises:
This video provides an insightful comparison between Bliss and Temptation cruise to by vloggers who have been on both and share their experiences and opinions.
In short, they say Bliss is a more relaxed vibe with a slightly older demographic whereas Temptation has more of an upbeat party feel and more passengers in the younger age groups.
Exploring Onshore Options
While our list focuses on the best cruises for swingers, many adventurous couples also look for fun experiences on land. If you're one of them, you might want to check out some of the best "swingers parties near me" before or after your cruise for a complete vacation experience
Best Swingers Cruise Travel Agents
There are 2 main specialized travel agents catering to the swinger's lifestyle:
 TheSwingerCruise.com: Offers a wide range of options.
Topless Travel:  Organizes and facilitates  events for members of dating site Swing LifeStyle)
How Do Swingers Cruises Work?
Swingers cruises will have lots going on to help passengers actively socialize and get to know each other a bit more.
These will include all kinds of activities and events throughout the day and night.
Activities
Contests
Seminars
Theme Parties
Workshops
Couples will mingle and get to know each other, and enjoy each other's company.
Invites might be made to go to playrooms or staterooms. 
It's perfectly fine to decline and say no, and likewise invite others and be totally fine if they decline you.  It's all totally natural within the lifestyle.
What to Wear on a Swingers Cruise?
What you will wear depends on the time of day, location, or activities you are undertaking on the ship.
For example, you will be expected to dress for meal times but other areas of the ship may offer toplessness or at times full nudity. 
How to Tell if Others on a Cruise are Swingers?
There are various codes and signals that swinger couples use to let others know that they are open to swinging.
One of the most well-known is the upside-down pineapple code which when used intentionally is a secret code that a person or couple is into the swinging lifestyle.
You can read more in our post – Upside-Down Pineapple on Cruise Ship Door Meaning, which includes details of other signals including:
Anklet Bracelets
Black Ring On Right Hand
Black Ring on Thumb
Pink Flamingoes
Wedding Ring on Right Hand
Unicorn
All the above have slightly different meanings and interpretations and none of them mean 100% one way or the other whether someone is a swinger or not, they may just be possible hints.
The next logical way to find out is to engage in conversation, and if they are wearing any of the above symbols by all means comment on them if see if they strike a chord, or whether the person is oblivious, embarrassed, or totally a like-minded passenger.
How to Meet Swingers on a Cruise?
If you have specifically booked a swingers cruise, everyone you meet will be interested in the lifestyle and a potential playmate.
Just start chatting with people and enjoying yourself.
This could be in all areas of the ship, from bars and meal times to pools and hot tubs.
Take part in activities that appeal to you as well as visit the nightclub areas or head straight for the playrooms.
Theme nights are very popular, sometimes offered in the day around pools but also in the evenings.
Themes might include:
Lingerie nights
Glow or neon nights
Fetish night
Leather and Lace
Venice Unveiled
As well as seasonal themes such as  Halloween.
What is a Swingers Cruise Really Like?
Swingers cruises offer a sense of freedom to people who live the lifestyle surrounded by like-minded folk.
They offer lots of fun and activities and multiple daily opportunities to meet and chat with other couples.
Each couple's experiences will be their own depending on what activities and events they attend the options are plentiful.
What to Bring on a Swingers Cruise?
The majority of things you bring on a swingers cruise will be the same as you take on a regular cruise.
Swimwear
Casual clothes
Smarter clothes for dining
Party/bar clothes
Themed event clothes
Sexy lingerie
Toiletries / Sun Lotion
Condoms / Lube / Massage oils
You may also want to take some sex toys to add to the fun.  Oh and bring some batteries just in case.
Frequently Asked Questions
What's the difference Between Nudist Cruise and Swingers cruise?
With nude cruises, there is more emphasis on nudity and much less on sexual liaisons between couples.
Some swinger's cruises are topless only and with full nudity only allowed in playrooms or back at the passenger's cabins.
Nude cruises allowed a lot more full nude areas of the ship, usually just excluding dining areas.
Where Can You Have Sex on a Swingers Cruise?
Sex is usually only permitted in the playroom on a swingers cruise or in the privacy of your own cabins.
How to Find Other Swingers on a Vanilla Cruise?
A vanilla cruise is a regular cruise with the majority of the passengers not living the "lifestyle".  To find other swingers on a vanilla cruise you would have to use some of the common swingers' decorations on your cruise door or symbols on your body and clothing, or even in perhaps the drinks, you order (the upside-down pineapple cocktail).
How to Find Swingers on a Carnival Cruise?
Finding swingers on a carnival cruise would be the same as for most other large cruise ships.   Dropping hints using the codes and symbols of the lifestyle in your clothing and accessories.
Bringing up hints or being blatant in conversation (for some people this is easier when they are a little tipsier), for others, it's a natural conversation piece when they think it might be appropriate to do so.
Do Crew Members Get Involved?
Crew members are not involved in any swinging activity.  They are purely there to provide the best hospitality service possible to all passengers, just like any other cruise ship.
Are Swingers Cruises for Couples only?
Some swingers cruise ships are only for couples only because swinging is primarily an experience between partners.
Subject to individual companies' terms and conditions, some singles may get onboard.
Further Reading
Any Comments?
Have you been on a swingers cruise? How was your experience and would you go again?
Do you have any useful insights to add? 
If so we'd love to hear.