Did you know that there are cruise ships that are specifically chartered and marketed for those who want to cruise nude or clothing-optional cruises as they are sometimes referred to?
These specialty cruises are great for those who want to enjoy the sun and the sea without worrying about tan lines.
Nude cruises are becoming increasingly popular, with many enjoying the freedom and relaxation of being naked in a safe and accepting environment.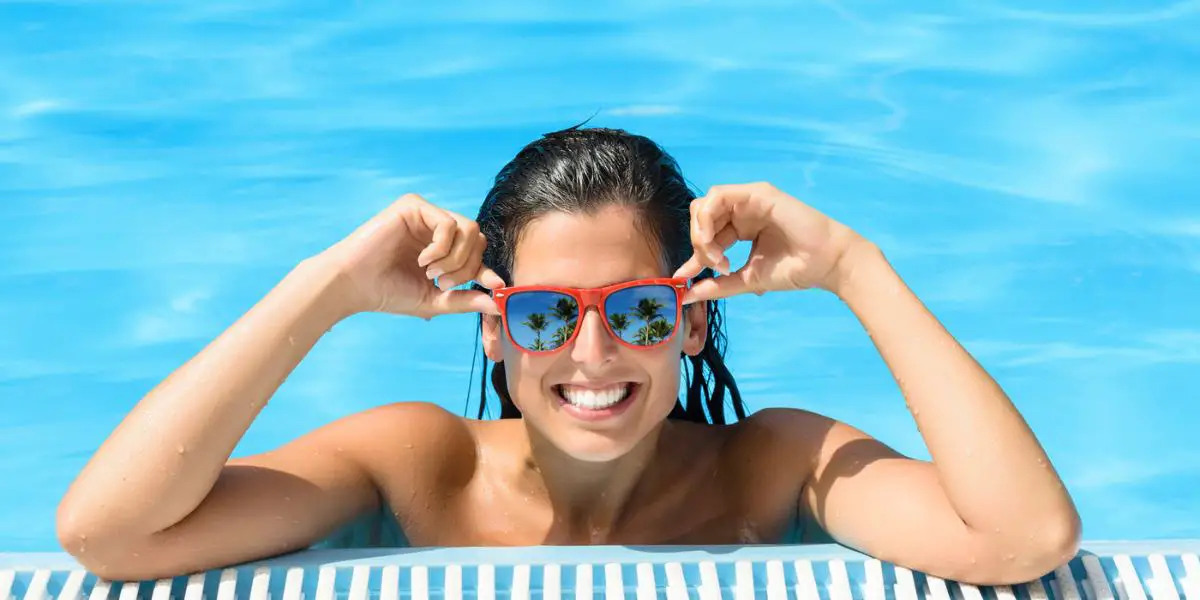 What is a Nudist Cruise?
A nudist cruise is simply a cruise where passengers are allowed to be naked in certain areas of the ship, and it's usually done for fun and relaxation.
The cruise will be marketed as a nude cruise that regular cruisers who don't want to be naked can avoid. 
Therefore if you book a nude cruise, you can be sure you will be amongst like-minded people who enjoy being clothes-free.
Types of Nude / Clothing Optional Cruises
There are a few different types of nude cruises,  and it's essential to make a clear distinction because they cater to different markets.
Naturist Cruises
Naturist cruises are designed for those who want to be naked in a non-sexual way.
These cruises are usually family-friendly, and you'll find that the atmosphere on board is very relaxed.
Lifestyle & Swingers Cruises
If you're looking for something a little more erotic, there are also lifestyle cruises, which are also known as swingers cruises.
These cruises are aimed at couples who want to explore their sexuality in a safe and accepting environment.
There are usually clothing-optional areas on board, and you can expect the atmosphere to be quite sexy.
For this post, we are focusing purely on nude cruises. 
If you are interested in a more erotic experience while cruising, read our best swingers lifestyle cruises for more information.
Which Cruise Lines Offer Nude Cruises?
The main cruise lines do not offer any nude cruises themselves.  Instead the ships are chartered by third-party companies who hire the cruise ships for a set amount of time and then market the event as a nude cruise.
The most popular company that offers this type of cruise is Bare Necessities.
They charter different ships for their events, so you can usually find a cruise that suits your budget and preferences.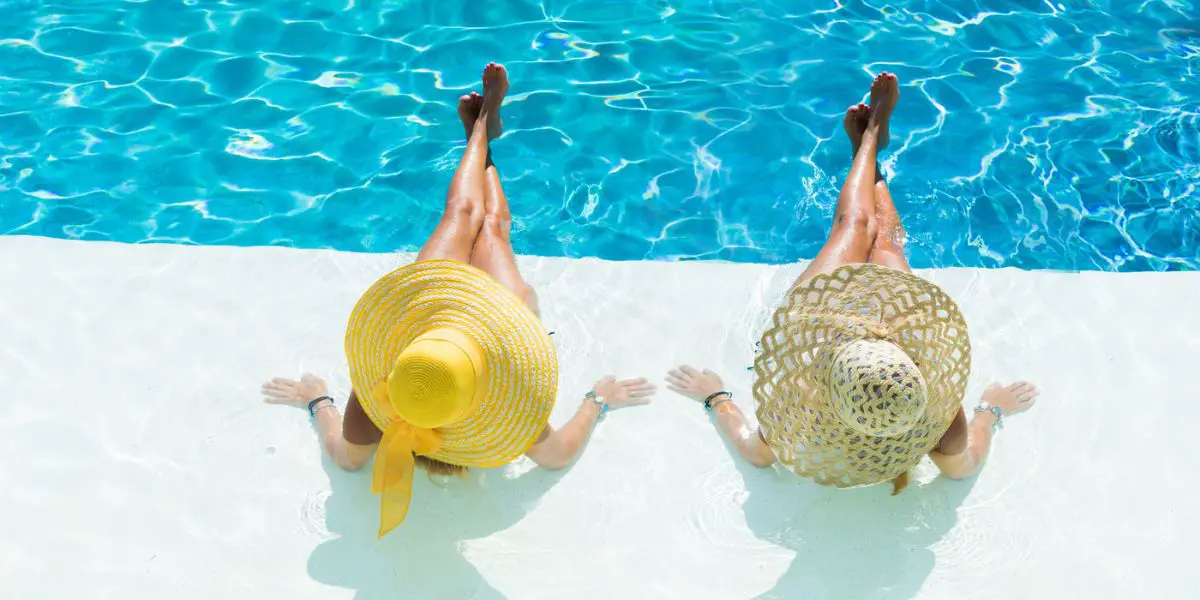 Best Nude Cruises
Bare Necessities
Bare Necessities is the most well-known nude cruise ship company and was founded in 1991 when they embarked with 36 passengers on their first nude clothing optional journey.
With over 30 years of experience in the industry, they offer a wide variety of different types of nude cruises in a safe and comfortable environment.
Now they charter much larger and well-known cruise ships including more recently Carnival Freedom and Carnival Pride.
Singes Policy
Bare Necessities allows solo travelers but they will have to pay the 2-person cabin rate upon booking.
They do operate a cabin share opportunity to those that are interested in sharing the costs.
Bare Necessities Itineraries
At the time of writing Bare Necessities was offering 3 cruise itineraries:
Adriatic Odyssey  2022 – Royal Clipper (June 25th July 9th)
Big Nude Boat 2023 – Carnival Pride cruise ship (Feb 12th to 26th)
Wonders of the Mediterranean 2023 – Royal Clipper (July 18th to August 1st, 2023)
Note, the Royal Clipper is a 5-masted sailing vessel.
Castaways Travel
Castaways Travel is another company that appears to offer nude cruises, however, they also fall under the umbrella of lifestyle swinger cruises and are therefore more sexually orientated.   For more information see our best swingers and lifestyle cruises.
Best Clothing Optional Cruises for Seniors?
Bare Necessities is considered the best option for seniors seeking a nude cruise experience and in fact, many of the passengers are over 60 years of age.
Best Clothing Optional Cruises for Couples?
Bare Necessities is the best option for a purely naturist nude cruise.
If however, the couple is seeking something more sexually-orientated with other passengers they should check out the lifestyle cruises, for example, those offered by Desire Resorts and Bliss Cruises.
Who Goes on Nude Cruises?
Nude cruises are predominantly taken by naturists and these are people of all shapes, sizes, and ethnic backgrounds.
Age-wise the typical range is 35 to 65 years, but of course, you get a few younger and older nude cruisers.
While everyone is different, naturists tend to be more comfortable with their bodies and less self-conscious about being naked.
This is why naturist cruises are usually very relaxed affairs where people can feel free to be themselves without judgment.
Naturists can let go of everything, including their clothes.  Often you'll hear people say it's a way of leaving egos at the door.  The opposite of dressing to impress and instead just be yourself amongst other like-minded people.
That said, you don't have to be a naturist to go on a nude cruise.
Anyone who is comfortable being naked around other people can enjoy a nude cruise.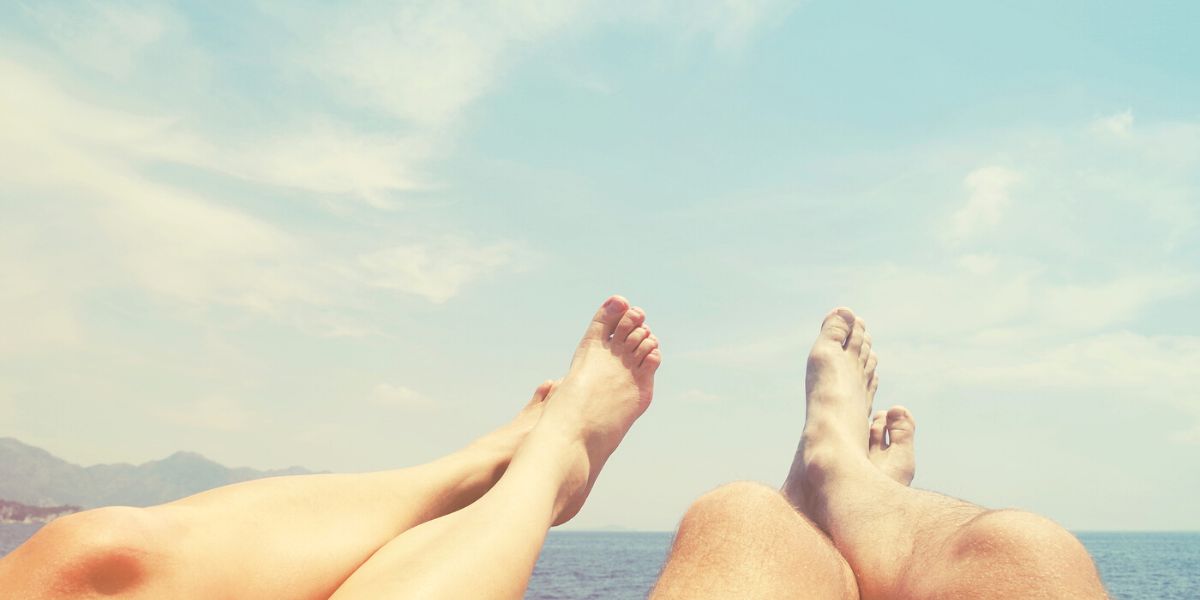 Why Do People Go on Nude Cruises?
There are a few different reasons why people might want to go on a nude cruise.
For some, it's about enjoying the sun and the sea without having to worry about tan lines.
For others, it's about feeling free and liberated, without the restrictions of clothes.
And for some, it's simply about enjoying the company of like-minded people in a relaxed and accepting environment.
What's the Age Limited for Nude Cruises?
You should also be aware that most cruise lines have strict age limits for nudist cruises, so make sure you check before you book.
Bare Necessities has a minimum age of 21 at the time of sailing.
Etiquette for Cruise Ship Nudity
Nude passengers are not allowed to sit directly on cruise ship furnishings.  You can, however, use a towel that will be provided onboard the cruise ship.
Photos and videos are not allowed unless express permission is given.   In some areas of the ship, there may be "No Photos Allowed" signs and these will have to be adhered to.
There is to be no sexual solicitation or overt sexual acts, and any such behavior could get you kicked off the ship.
When Must Clothes Be Worn on a Nude Cruise?
Although nude cruises offer a clothes-free vacation there are times you will be required to wear clothes. 
Cruise Ship in Port: Clothing must be worn by all passengers whenever the cruise ship is in port.  The cruise captain or staff may give the order to dress before entering port.
Meal times: Passengers must be dressed casually or formally for meal times in the dining rooms and the captain's cocktail party.  
Lingerie and fetish wear are prohibited during meal times on nude cruises.
Where Can You Be Nude on a Cruise Ship?
What Happens on a Nude Cruise?
There are all sorts of activities to choose to participate in on a nude cruise.
There are usually various choices including:
Chill poolside
Lectures / Classes
Various Activities
On shore excursions
Are the Crew Naked on a Nude Cruise?
Crew members are not naked on these cruises, with most opting to wear fun and festive clothing that fits in with the party atmosphere.
Are the Shore Excursions Nude?
No, the shore excursions are not nude and you will be required to be clothed whenever you disembark. 
However once off the ship you may go and find nudist areas within the location and some of these may well be arranged excursions for nudists.  Just wait until you are in the area before undressing.
Packing for a Nude Cruise
First of all, most nude cruises take place in warm-climate destinations, so make sure you pack plenty of sunscreen!
You'll need clothing for meal times and port calls and excursions.
Tips for First-Timer Nudists
If this is your first nude cruise or experience then here are a few tips to help you make the most of it:
1.  Don't worry, everyone is in the same boat (excuse the pun!) as you and some will be feeling just as apprehensive. 
2.  Nobody is judging you, so just relax and enjoy yourself.
3.  Give yourself time, if you are a little uncomfortable to start with then that's perfectly normal.  Just take your time and ease into it and within 40 mins to an hour you'll hopefully feel more relaxed.
4.  Remember that everyone has different shaped bodies, so don't compare yourself to anyone else.
5.  If you're feeling shy, start by just taking your top off (for ladies) or your shirt off (for men). 
6.  If you feel uncomfortable at any point then just put some clothes on, nobody will mind.   Remember that removing clothes is optional, so if you feel more comfortable wearing something then that's absolutely fine.
7.  Have fun and enjoy the experience!
Frequently Asked Questions
Is Nudity Allowed on Regular Cruise Ships?
Most mainstream cruise ships have strict policies when it comes to nudity, and you will usually be required to cover up in public areas. 
What Happens if You Get an Erection on a Nude Cruise?
It's perfectly natural to get aroused at times, but you should always make sure to control yourself and refrain from any public sexual activity, just the same as you would if you were fully clothed.
Remember social nudity is not meant to be sexual.
Does Carnival Do Nude Cruises?
Carnival does not run nude cruises themselves but their cruise ships have been charted by third-party travel companies who can set them up as nude cruise.
Do Royal Caribbean Have Nude Cruises?
No, Royal Caribbean does not have any nude cruises.  All passengers are required to be fully clothed when in public areas.
However these ships may be chartered by third-party companies and used for nude cruise events.
Does Holland American Do Nude Cruises?
Holland America doesn't run nude cruises themselves but they have been known to rent their ships to nude cruise companies who run the clothing-optional events aboard the ship they hire.
Do You Have to Go Naked on a Nude Cruise?
No, you don't have to go naked if you don't want to.
You also don't have to be nude all the time if you don't want to be, there will usually be designated "clothing optional" areas where you can choose to cover up if you prefer.
There are usually some areas of the ship where clothing is mandatory, such as in the dining room during meal times.
Are there any LGBTQ nude cruises?
There are currently no LGBTQ nude cruises.  However, there may be some LGBTQ small vessel options.
How Popular is Nude Cruising?
According to the American Association for Nude Recreation it a conservatively estimated $566 million industry and growing, you can see the factsheet here.
Conclusion
Nude cruises are about fun, freedom, and relaxation within your own skin.
Whether this is your first time considering nudity or you are a seasoned nudist, taking a nude cruise can be a great way to enjoy some fun in the sun with like-minded people.
Just remember to relax, be respectful of others, and most importantly, have fun and relax!
If you have any experience of nude cruises or any tips for new first timers please share in the comments.