The whole Disney brand is based on family fun and activities.  So even though adults may enjoy casino gambling as an activity, it is not open to anyone under 18.
There are no casinos on any of the fleet's 5 Disney Cruise line ships.  The Disney Cruise Line brand is focused on activities for all the family to enjoy, and adults-only casinos are not in keeping with that.  
This is the same policy as the land-based Disney resorts, which also have no casinos.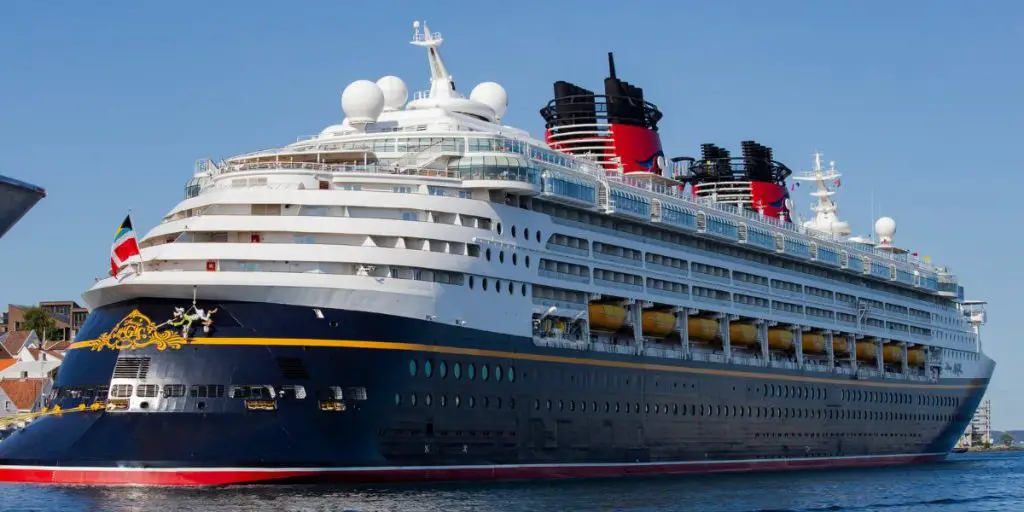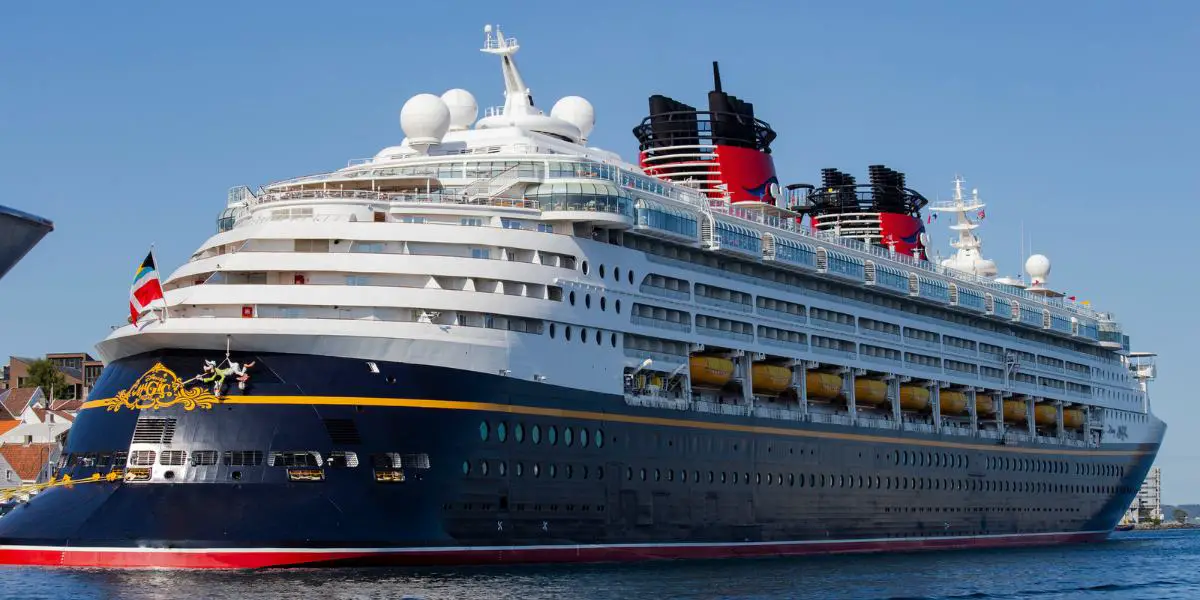 This is just one of the reasons why Disney cruises are more expensive than it rivals, almost 2 to 3 times as much in some cases. With no casino, they lose a form of revenue and instead have more activities that are included in the price.
However, if you love casinos and gambling, this might not seem as bad news as it first seems, and you might even find some advantages, as we outline below.
Are there Casinos on any Disney Cruise Ships?
The no casino policy applies to all 5 Disney cruise ships.
Disney Dream
Disney Fantasy
Disney Magic
Disney Wish
Disney Wonder
The Disney Cruise Line was the first cruise line, with the launch of Disney Magic in 1998, to focus solely on offering a family cruise experience aiming to offer equal measures of fun to adults and children alike.
All subsequent ships in the fleet, from the second launch, Disney Wonder in 1999, to the most recent Disney Wish in 2022, have been kept casino free.
Is There Gambling On Disney Cruises?
There are no casinos on Disney Cruises, but there is prize money Bingo.  Bingo is allowed because anyone can play although you have to be over 19 to purchase Bingo tickets.
Where To Gamble On a Disney Cruise?
Although Disney cruise ships do not have onboard casinos for guests, they do get around this somewhat by calling in at ports that will have land-based casinos.
Disney Ports of Call With Casinos
One option for gambling in casinos while on a Disney Cruise vacation is in some ports of call.
These include:
Nassau
Saint Kitts
Saint Martin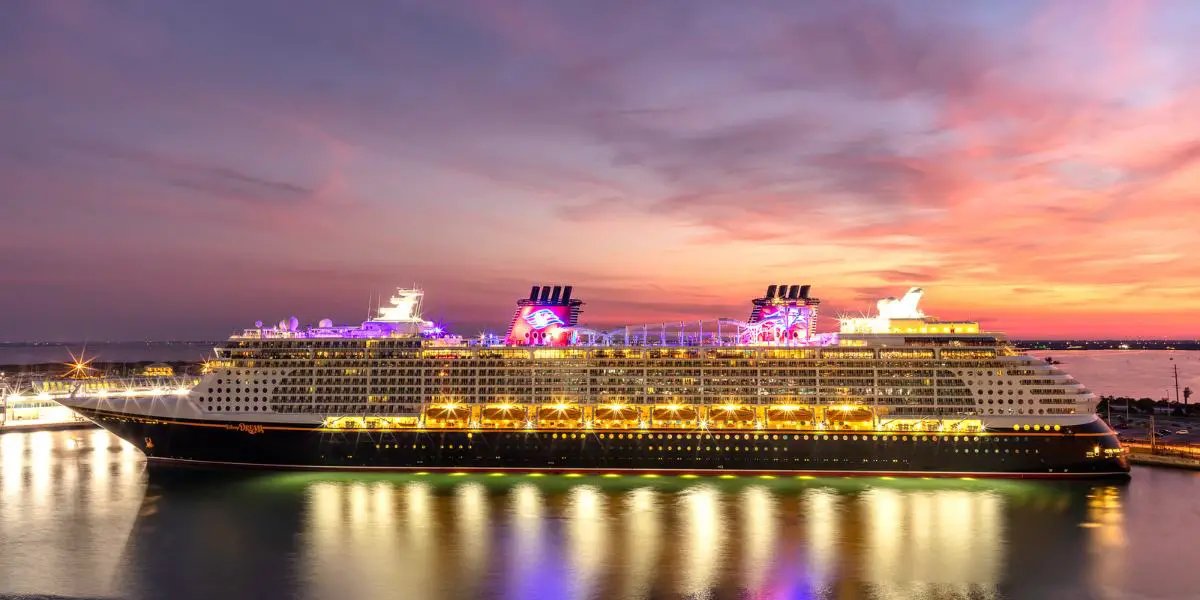 Disney Cruise Ship Bingo
All Disney Cruise ships offer Bingo, which can be played by all the family.   
Only adults over 19 can purchase tickets and claim the prizes, but all ages can play so adults can buy extra tickets for the kids.
I know all my kids love the game Bingo, and Disney Bingo is all about having fun.
The Disney Bingo cards are designed to be poked when your numbers are called, or you can use a Dabber or highlighter to mark the numbers as they are called.
If a child wins, they call out themselves, but the adult they are with will have to claim the prize.
Disney Bingo Cards
Disney Bingo cards can be played on paper tickets or hand-held electronic bingo machines.
Electronic bingo machines mark the numbers off automatically as they are called, which for some misses the point of having to hear every number and mark it off themselves, but for others, they can join in the full-on fun without fear of missing a number.  
When you hit bingo on the Electronic cards, it will flash Bingo, but you still have to make sure you call out to claim your win.
Plus, they are ideal for kids, too as there's no chance of them making a mistake. They can just focus on the fun of hopefully winning a prize.
The video below gives you an idea of what you can expect when playing bingo on a Disney cruise. In this instance, it was Disney Fantasy.  As you will see, they start with a mix of paper cards and electronic machine tickets.
As you can see in the video, the Disney Bingo experience is full-on fun for all the family.  There are dances and games and of course prizes.
How Much is Bingo on a Disney Cruise?
Disney cruise bingo tickets come in 2 forms, paper and electronic cards.
The more cards you purchase, the better the value you receive and the more likely you are to win!
Bingo cards are priced as follows:
3 Paper Cards $20
Double 3 – Pack $30
24 Electronic Cards $40
48 Electronic Cards $50
Family Pack $80 
The family pack is the best value and includes 2x 24 card electronic machines and 2 paper cards.
Prices may vary over time and also on different ships.
Bingo Prize Money
Prizes vary per game and on certain days of the cruise, although it's common to see people win a few hundred dollars a time.
The top prize money can be as high as $10,000!
Advantages of Not Having a Casino on a Disney Cruise
While most cruise ships have casinos, and some even feel like a focal point of the ship, as indeed they are for many passengers, you may be wondering how you wil cope without one.
Although a Disney cruise doesn't have a casino, there are so many other activities for all the family to participate in you may not even miss the casino for the relatively few days of the cruise, which will likely fly by if you are enjoying yourself.
Disney Cruises ships offer a variety of entertainment for all the family, including:
Character experiences
Dance parties
Deck Parties
Dining rooms
Family game shows
Family Activities – creating crafts
Fitness areas
Live theatre shows
Movies
Pools
Spas
Theme nights
And lots more!
With no casino onboard comes no smoking areas inside the ship, which for many, is a positive. 
Frequently Asked Questions
Can You Play Poker on a Disney Cruise?
There are no allocated tables for playing poker with no casinos on board a Disney cruise ship. However, you could take your own cards and poker chips and consider arranging to play a game privately within your staterooms.   However, you wouldn't be able to play for cash publicly on the ship due to their no-gambling policy.
Are There Slot Machines On Disney Cruises?
Disney cruises do not offer the use of any slot machines on any of the 5 Disney cruise ships.  This is in keeping with their all-around fun for all the family entertainment focus.
Can Kids Play Bingo on Disney Cruise?
Children of any age can play bingo on a Disney cruise If an adult accompanies them over 19.  Only the adult can claim the prize.