There are many reasons for traveling solo, and Norwegian Cruises are a great choice for anyone looking to do so.
Solo travel on a Norwegian cruise can offer a unique and enriching experience in a relaxed "Freestyle Cruising" way.
Allowing for complete freedom and flexibility to plan their own itinerary and explore at their own pace. 
Solo cruising can be a great way to meet new people, whether its in the Studio Lounge or taking part with other guests on one of the many activities available.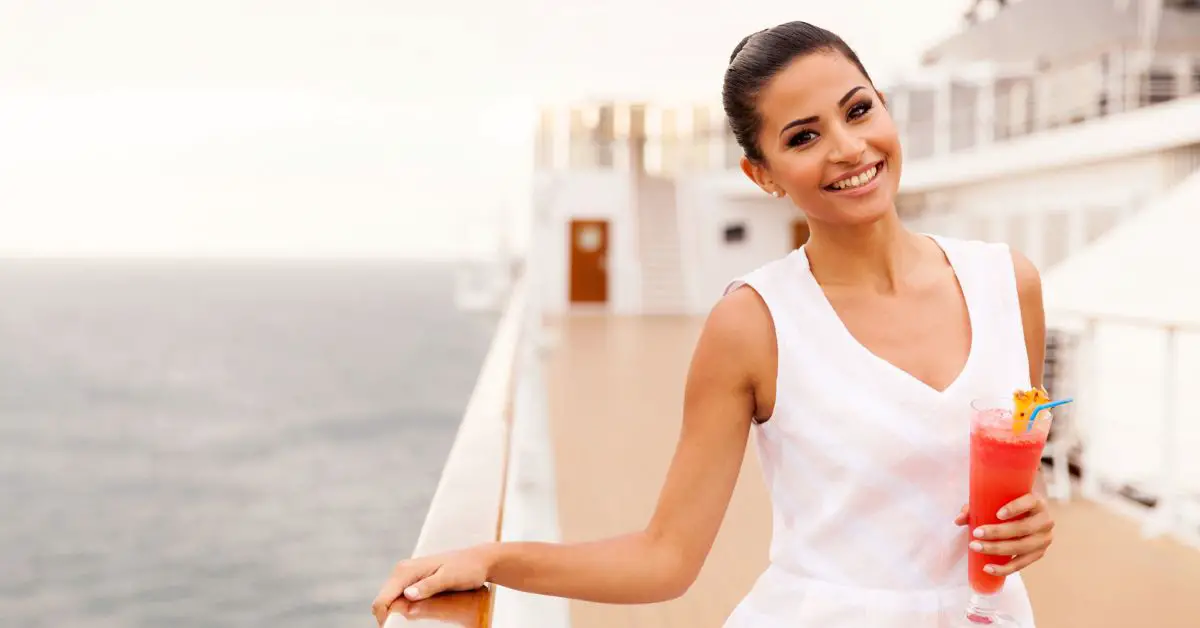 The Norwegian Cruise line also offers social events and activities for solo travelers to connect with like-minded individuals. 
If nothing else, a Norwegian solo cruise can be an opportunity to indulge in much-needed self-care and relaxation away from the stresses and demands of everyday life. 
Which Norwegian Cruise Ships Have Single Cabins?
Approximately half the Norwegian Cruise Line fleet offers studio cabins, with 8 in total, which will increase to 9 when the new ship Norwegian Viva is launched in 2023.
In the table below, you can see the number of studio cabins on each Norwegian ship that offers them.
| Ship | No. of Studio Cabins |
| --- | --- |
| Norwegian Bliss | 59 |
| Norwegian Breakaway | 59 |
| Norwegian Encore | 82 |
| Norwegian Epic | 128 |
| Norwegian Escape | 82 |
| Norwegian Getaway | 59 |
| Norwegian Prima | 73 |
| Norwegian Viva* | 73 |
| Pride of America | 4 |
| | |
Number of Studio Cabins on Norwegian Cruise Line Ships
Are Norwegian Cruises Good for Single Travellers?
Norwegian Cruise Line is considered one of the best for solo travelers.   They were one of the first main cruise lines to cater directly to single persons traveling alone by providing their Studio staterooms which can be booked for one person with no single supplement fees.
Best Norwegian Cruise Ships for Singles
The newer ships in the Norwegian Cruise Line fleet are more tailored towards solo cruisers, with new ships since the Norwegian Epic launched in 2010.
While the older smaller ships might be preferred by some travelers, they don't tend to have single cabins and studio lounge features.
NCL for Singles 20's to 30s
Most of the ships are packed with a wide range of activities as well as award-winning entertainment, such a Rock of Ages.
The larger ships with more attractions tend to be most popular with this age group. These include fun activities like laser tag courses, go-karting, and virtual reality games.
Other top attractions of interest include:
Sports Complex (3 storeys – basketball, mini golf etc)
Skyy Vodka Ice Bar
Vibe Beach Club
Norwegian cruises is one of our picks for best cruises lines for 20-something singles and also for singles in their 30s.
Singles in the 40s
Norwegian cruises are very popular with singles in their 40's with a wide range of activities and entertainment and similar age group onboard.
Singles Over 50s
NCL cruises are ideal for those overs 50s solo travelers. There will be plenty of other passengers, including other singles, onboard in this age group.
Single Seniors (60s and over)
While Norwegian Cruise Lines are a good option for singles over 60s this is the age range where guests in this age bracket start to opt for other cruise lines instead which tend to attract this older demographic and a little less lively.
Norwegian Cruise Line Solo Cabins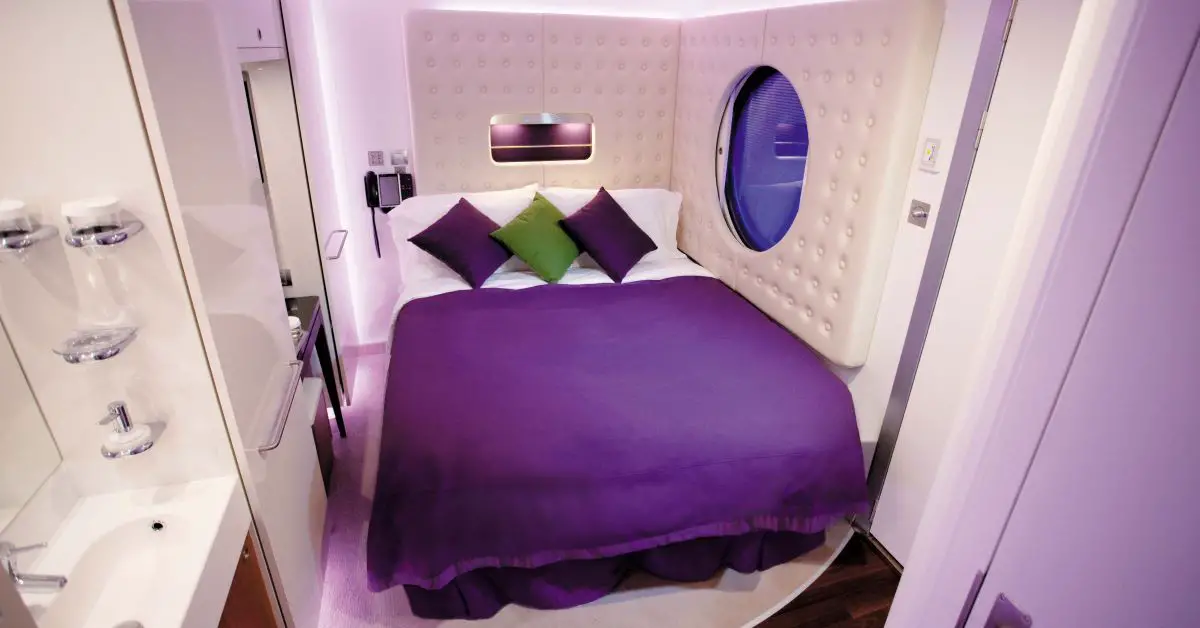 Norwegian Cruise Line was one of the first main cruise lines to start catering to the solo traveler by offering purposely built single-person Studio Cabins, which are not subject to a single supplement fee.
The Norwegian Studio cabins are typically 100 square feet and include:
Full-size bed (single mattress) 
Separate sink and standing shower areas
Flat-screen TV
Hair dryer
Safe
The small sink is within the cabin.
Although compact, you can use under-the-bed storage as well as an cabin stall for extra storage options.
Each Studio has a window that lets light in from the hallway or, on newer ships, a video screen showing what's outside.
Studio Cabins Exclusives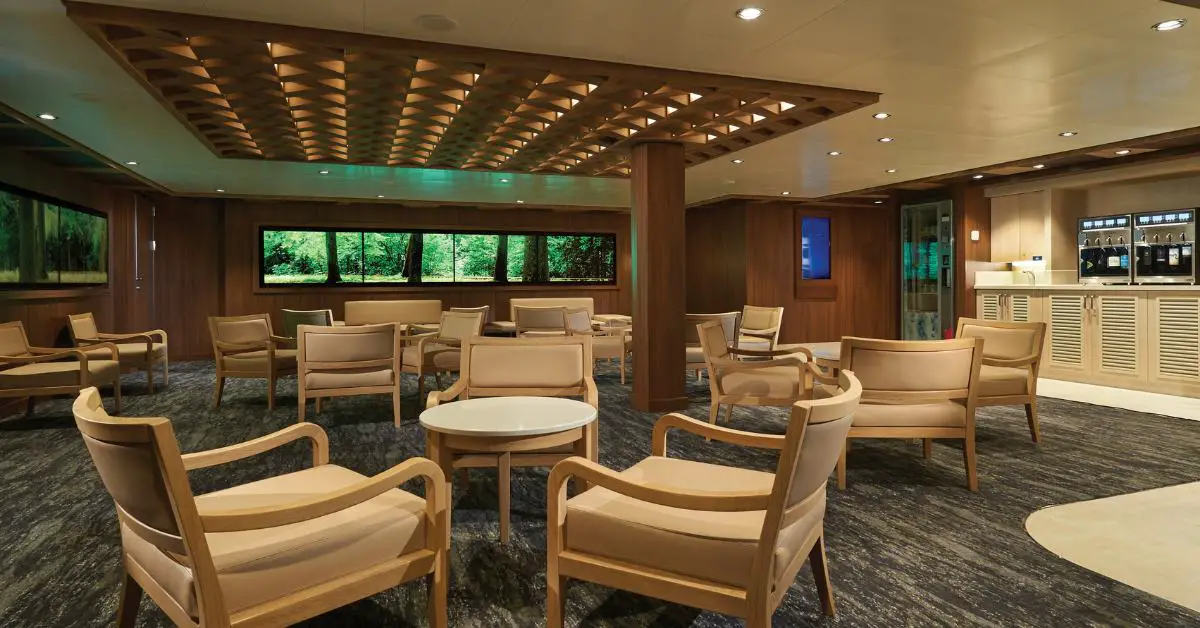 The Studio cabins are designated their own exclusive area of the ship for which guests need a key card to gain access.
This gives Studio guests access to an exclusive Studio Lounge area.
This is a great area to meet up with other singles as well as pick up some freebies, including:
Free coffee (espresso machine)
Free  water
Free food (varying options throughout the day, breakfast, and snacks)
For additional fees, there's also a bar (tended at specific times)  and a self-serving wine machine.
There's also a whiteboard on the wall where events and meet-ups can be arranged and messages exchanged.
Solo Events
Every evening events are arranged specifically for the solo cruises.
Norwegian Solo Cruiser Experience
The video below highlights the experience of a solo cruiser (La Lido Loca) in a Norwegian studio cabin.
One of the things he highlighted was how the padded rooms and quietness helped him get a really good night's sleep.  Although he did miss waking up to see the sea from his cabin.
How To Avoid The Norwegian Single Supplement Fee?
The most obvious way to avoid the single supplement fee on a Norwegian cruise is to book one its single-occupancy Studio cabins,
These cabins are purposely designed for single travelers.  They are quite small and compact but they work out much cheaper than booking a double-occupancy stateroom and paying almost double the price.
If you book do book a double-occupancy room, you will have to pay double the fare, but you'll only pay for one person's port fees, taxes, and gratuities.
Chartered Singles Cruises on Norwegian Ships
If you are specifically looking to cruise with other singles, a good option is to book a charted singles cruise.
This means you'll be traveling onboard a Norwegian cruise ship as part of a group of singles who all follow or at have the option to participate in the group's own planned events and activities.
This is a great way to meet other singles.
As Norwegian cruise ships can carry thousands of passengers, you'll also be onboard with regular cruises.  However, even if they are single, they won't be able to participate in specifically arranged events for your singles group.
One well know option for a singles cruise is singlescruise.com 
Currently scheduled, they had these cruises available on Norwegian ships:
June 25, 2023, from Rome, Italy, aboard the Norwegian Breakaway
December  23, 2023, from Miami, FL, aboard the Norwegian Joy
December 31, 2023, from Miami, FL, aboard the Norwegian Encore
February 11, 2024, from San Juan, Puerto Rico, aboard the Norwegian Viva
May 13, 2024, from London (Southampton), England, aboard the Norwegian Getaway
You can find details of the latest options here.
Meeting Other Solo Travellers
On most regular Norwegian sailings, there will be singles meet-ups organized so solo travelers can get socialize and get to know each other.
On occasions, the crew organizes crawls around the cars of the ship.
Another option are the Friends of Dorthy happy hours, which is on each evening on ships that hold it.
Frequently Asked Questions
Can You Go On A Norwegian Cruise Alone?
Yes, you can go on a Norwegian cruise alone, and many people do.   The NCL cruise line is popular with solo travelers from their 20s to 50s.   
Many Norwegian cruise ships offer single-cabin "Studios," which, although quite small, do not incur a single-supplement fee.
In Short
Norwegian Cruise Line is easily one of the best cruise lines for solo travelers.  The combination of solo cabins and flexible and informal onboard experience make them an enjoyable and relaxing experience for many.