If you're a solo traveler over 50, you might wonder what kind of cruise would be best suited to your needs. 
There are plenty of options available for solo travelers over 50, whether you're looking to relax and unwind in comfort and luxury surroundings or more intent on exploring new cultures and destinations. 
It can be daunting knowing where to start looking, so below we have highlighted a wide range of popular cruise line options for singles over 50 to give you a good start for what to consider choosing for your solo vacation.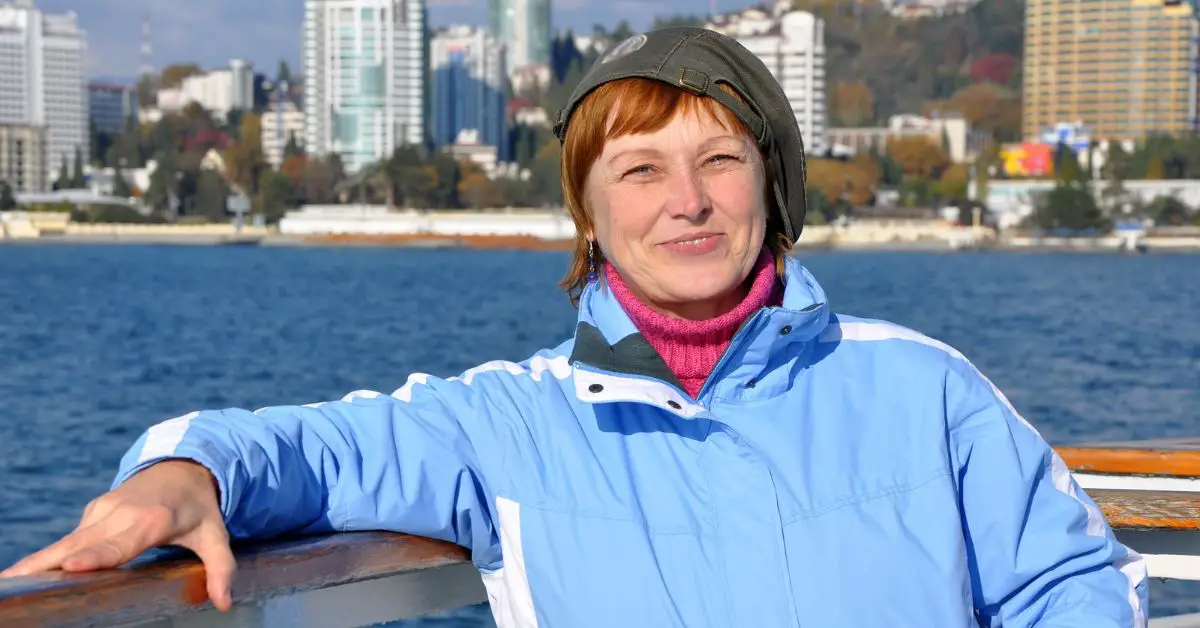 Holland America Line
Holland America Line is a great choice for singles over 50 looking for a traditional cruise line experience that isn't too formal like some alternative options.
The cruise line's sophisticated and refined atmosphere is particularly appealing to mature travelers, offering a quieter and more elegant onboard experience than other cruise lines on the market. 
Live Music
The live music offerings are another key feature of Holland America Line that may appeal to solo travelers over 50. 
Holland America have the Music Walk on most of their ships, which includes
Lincoln center stage for classical music
BB King for BB King's Blues Club for  blues  and jazz type music
Rolling Stone Rock Room for rock acts
Billboard Onboard for sing-alongs and trivia
World Stage (main theater) for dance and music acts.
You can see all the Holland America music options here.
These music performances provide a lovely backdrop for socializing or relaxing with a book, and are an excellent opportunity to meet other guests with similar tastes in music.
Enrichment Programs 
The cruise line's enrichment programs, such as cooking classes, dance lessons, and lectures, are also well-suited to solo travelers over 50. These activities provide a chance to learn something new, engage with other guests, and have fun in a low-pressure environment. 
The full-service spa and fitness center also offer ample opportunities for solo travelers to relax and recharge and may be particularly appealing to those who are looking to prioritize their health and wellness while on vacation.
Solo Cabins
Only three ships in the Holland America Line fleet have single-occupancy rooms and not many at that.
Single Partner Program
The Single Partners Program is a real standout for singles on the Holland America cruises and why it's one of our top picks.
It includes over 40 activities specifically for singles to socialize together.   These range from fitness classes to cooking or daily quizzes or trivia.  Truly something for everyone.
If you're a single lady, you might also be interested in the social hosts onboard 30 or longer cruises.  These are older gentlemen who are easy to chat too and also trained dancers if you fancy taking to the floor with a partner.
Here we have covered in-depth Holland America cruises for solo travelers.
Norwegian Cruise Line
Norwegian Cruise Line (NCL) is a fantastic option for solo travelers over 50 years of age who are looking for an adventure-filled and comfortable vacation. 
NCL offers a wide range of options designed to cater to the needs of solo travelers in this age group, making it an excellent choice for anyone looking to travel alone.
Comfortable and Affordable Accommodation
NCL offers solo travelers affordable and comfortable option with their solo cabins known as Studios. 
These single cabins are designed specifically for solo travelers, providing a private  space for solo travelers without the need to pay a single supplement fee. The Studios are equipped with all necessary amenities for a comfortable stay, despite being smaller in size than traditional cabins.
Exclusive Access to Singles Studio Lounge
Solo travelers booked into the solo cabins can also enjoy exclusive access to a shared Studio Lounge, which is an ideal place for socializing and meeting other solo travelers.  Although how much it is used can vary on different sailings.
The lounge provides a relaxing and friendly atmosphere, with food available through the day, wine vending machines and a bar that is staffed at limited set times.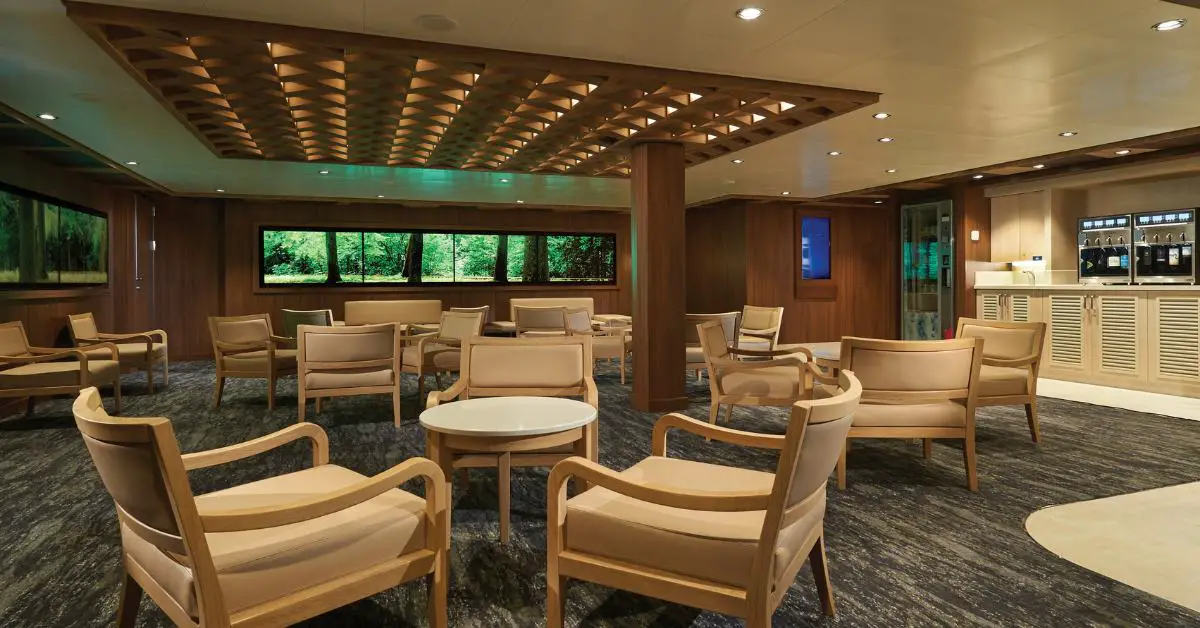 Flexible Dining Options
NCL's Freestyle Dining concept provides guests with the flexibility to eat whenever and wherever they want, rather than being tied to a set dining time or table.
This approach allows solo travelers to create their own itinerary, making it easier to plan their day and fit activities around their meal times.
Entertainment and Activities for All
NCL offers a range of entertainment options, including Broadway-style shows, comedy acts, and live music. 
There's a wide a variety of activities, including fitness classes, wine tastes and demonstrations.
Destination Variety
NCL offers a wide range of destinations, with itineraries ranging from the Caribbean to Europe to Asia. Solo travelers over 50 years of age can choose from a variety of options that fit their budget and travel preferences. Whether they are looking for a relaxing cruise or an adventure-packed one, there is something for everyone.
Hosted Singles Cruises
For solo travelers over 50 years of age who want to mingle with like-minded individuals, NCL also offers hosted singles cruises. These cruises are designed for groups of singles who book on a cruise and stick to their own itinerary of events and activities
The cruises are often hosted on well-known NCL ships.
You can find out more about Norwegian singles cruises, including the Studios and accompanying Studio Lounge and more.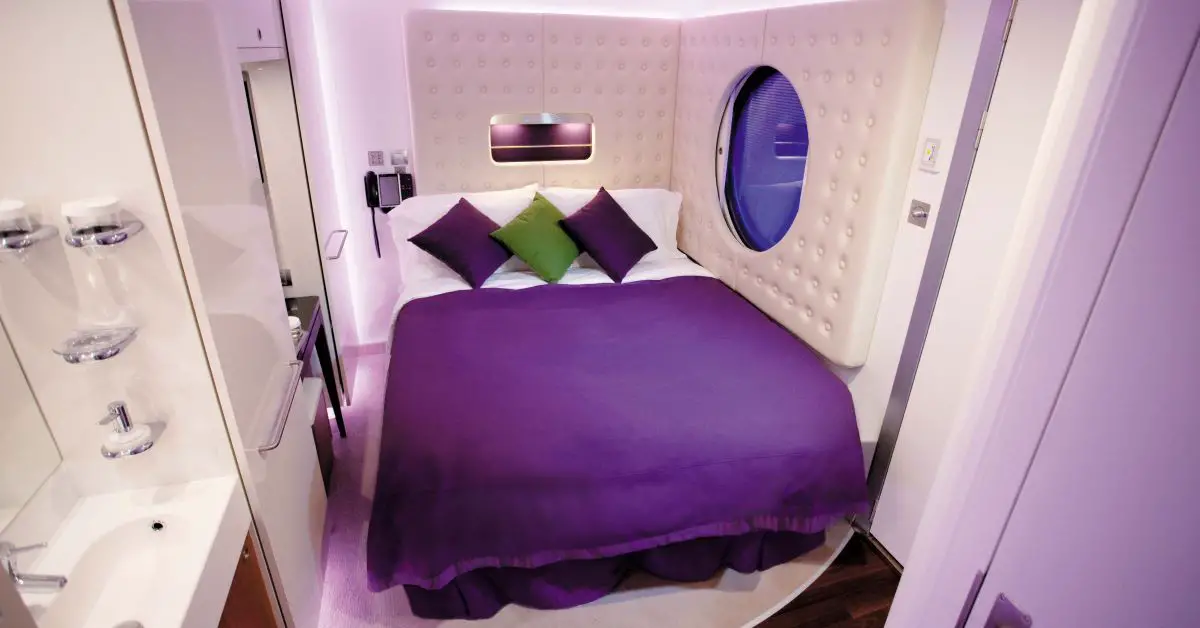 Cunard
Cunard is an ideal option for single solo travelers over 50.  
It's a British cruise line that offers a traditionally elegant and sophisticated cruise experience.
Cunard has a fleet of 3 ships including the world's last true ocean liner Queen Mary 2.
The other 2 ships in the fleet, Queen Elizabeth and Queen Victoria both cruise across the world.
Cunard also provides social hosts onboard.  These are older gentlemen who socialize with the single guests and help the feel at ease as well as mix with other guests.  
The social hosts are trained ballroom dancers who are there to partner with single ladies who enjoy taking to the dancefloor.
Music and Dancing
Cunard offers a wide variety of musical and dancing options.
These include:
Ballroom dancing
Latin dancing
Nightclub with DJ and resident live band
Gala evenings (for black tie and finest evening wear)
Theatrical Productions
Cunard's Royal Court Theatres offers shows that rival the West End and Broadway.   On the Queen Elizabeth and Queen Victoria, there's even the option for your own theater box.
Solo Cabins
Cunards 3 ships all have solo cabins, Queen Victoria with 9 and both Queen Elizabeth and Queen Mary 2 with 15 each.   
This is a relatively small number, and you'd need to book well in advance if this is something you would like to obtain.
Formal Dress Code
The formal dress code on Cunard ships creates a sense of elegance and sophistication that many mature travelers appreciate. 
There will be different onboard events to which you can wear your finest evening wear.  Whether dressing for dinner or a Gala event as well as others.
Cunard Itineraries
Cunard Cruises offer a variety of itineraries, including transatlantic crossings and exotic destinations around the world, providing opportunities for exploration and adventure. 
On Queen Mary 2 Cunard is the only cruise line to offer a regular scheduled  transatlantic crossing.
While the Queen Elizabeth and Queen Victoria cruises ships offer voyages to:
Alaska
Africa and Indian Oceans
Asia
Australia and New Zealand
Caribbean
Mediterranean 
North and West Europe
Panama Canal and Central America
South America
South Pacific
USA and Canada
Afternoon Tea
Cunard's signature afternoon tea service is a beloved tradition that allows solo travelers to relax and indulge in a quintessentially British experience. 
In every respect, Cunard is the epitome of traditional elegance.
Silversea Cruises
If you are looking for a truly luxurious cruise experience, Silversea Cruises is one to consider.
Silversea is an ultra- luxury cruise line that offers small-ship cruises to destinations all over the world. 
Unlike larger cruise ships that can hold thousands of passengers, Silversea's ships are designed for more intimate experiences, with a typical maximum capacity of between 400 to 800 guests.
This makes for a more personalized and exclusive travel experience that is ideal for single travelers as you won't be a face among thousands.  Many past fellow passengers are extremely loyal to Silversea with whom they view as their cruise line of choice.
All-incluive
Silversea Cruises are s all-inclusive with everything from meals to drinks and gratuities included in the price.  
This includes:
Entertainment
Enrichment programs 
Gratuities
Butler service
Wines and spirits
This includes your in-suite bar from which you can choose from premium liquors.
Personalised Service
All Silversea suites are provided with butler service, ensuring that guests needs are met from embarkation onwards. 
Expect to being enjoying a glass of champagne while being escorted to your suite.
Singles-Supplements
Silverseas cruise ships don't have any single cabins, but do offer 25% single supplements offers on select voyages.
You can see which which voyages these are available on here.
Gentleman Hosts
On longer voyages, in particular world cruises, Silverseas provide "Gentlemen Hosts"  who are their to ensure single ladies have a male companion to socialise with.
Gentlemen hosts have a range of ways for interacting with guests, including:
Dance partners
Host tables at dining
Accompany guests on shore excursions
They will really make you feel at ease as well as socialise with other guests.
Celebrity Cruises
Celebrity Cruises are a premium cruise line (part of the Royal Caribbean Group) with a modern contemporary feel to them as regards their decor.
There are 12 cruises ships in the Celebrity fleet.   Since 2018 they have introduced a new "Edge Class" on 
Celebrity Edge 
Celebrity Apex
Celebrity Beyond
Edge-class ships have an even more modern and luxurious style to them and include the option of such feature as the Infinity veranda cabins.    These are designed to allow you to expand your room all the way to the edge of the veranda.  Or you can choose to partition it off and have separate living space.   With large open windows you can really feel a connection with the sea.
Solo Cabins
All ships in the new Celebrity Edge class offer solo cabins, with between 16 and 24 available.
As well as the newly renovated (in 2020) Celebrity Silhouette which has 4.
See cruise ships with solo cabins.
Speciality Dining
There is a wide range of specialty dining options on a Celebrity Cruise.
Including:
French cuisine
Italian Steakhouse
Seafood
Steak
Sushi
Tuscan Grille
You can see the full range of specialty dining packages here.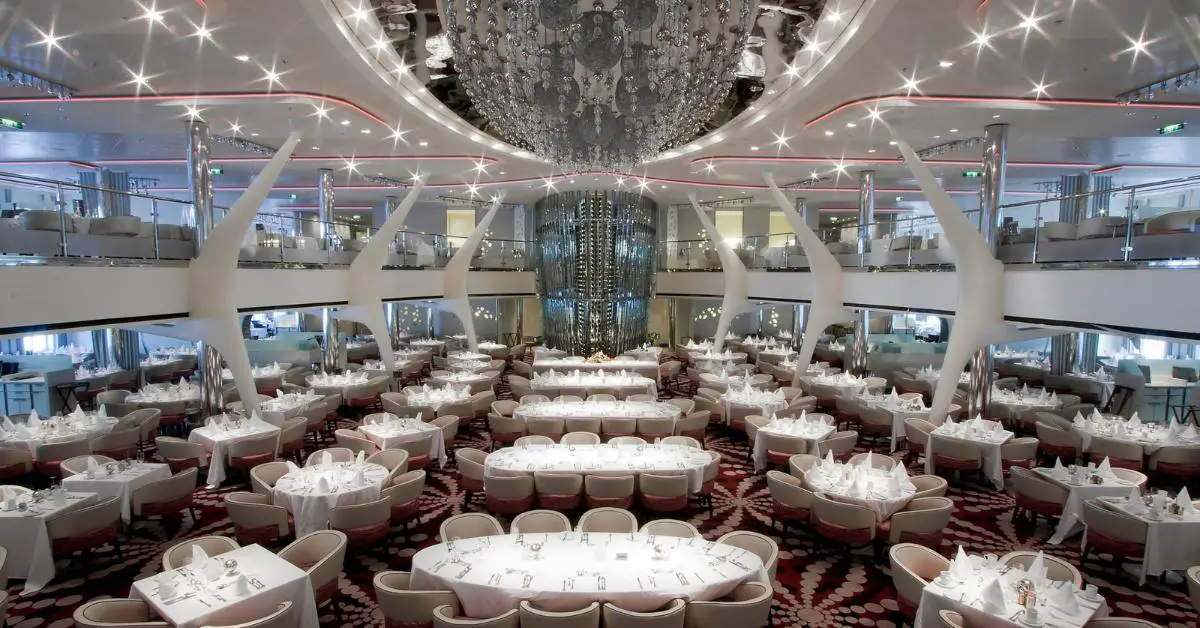 Azamara Cruises
Azamara Cruises are a luxury cruise line popular with singles over 50.  
Each ship in th Azamara fleet holds around 700 passengers, to around 400 crew.    These smaller cruises ships are ideal as they are capable of crossing oceans but at the same time a good size to visti many ports of call that larger cruise ships cannot.
Azamare are known for their itineraries and "Destination Immersion" providing immersive travel experiences for guests.
 If you book a cruise suite, it comes with a dedicated butler, who Azamara say you can use as your:
Mixologist
Party planner
Personal valet
Purveyor of fabulous treats
Reservations specialist
Wine expert
 And general all-purpose support system.
Azamara do no offer any solo cabins on any ships in the fleet.
Service dogs are permitted onboard and allowed to accompany their owner in all public places, which includes dining venues.
Its worth noting that although Azamara Cruises has a good reputation, it was sold by Royal Caribbean Group in 2021 to Sycamore Partners, a private equity firm.   It's just something to be aware of, and to double-check the latest reviews to make sure past standards and expectations are being maintained.
Saga Cruises
Saga Cruises is an adults-only cruise line with a minimum age of 50 years old. They offer a traditional and luxury cruise experience and pride themselves on taking very good care of their guests in a very fiendly manner.
Solo Cabins
For solo travelers, the Spirit of Adventure and Spirit of Discovery offer a large number solo cabins. This gives solo travelers the option to book their own private space during their voyage without having to incur any extra single-supplement fees..
Singles Mingle Drinks Party and Singles Lunches
Saga Cruises understands the importance of socializing and meeting new people, especially for solo travelers. At the start of your cruise, they arrange a Singles Mingle  drinks to get solo travelers together and socialize early on in the voyage. 
In addition they also set up Singles Lunches specifically for solo travelers as well as arranging singles meetups during port days and even get friends you've made on the same bus.
Enrichment Programs
Saga Cruises offers a wide range of fun activities, including dance classes, educational lectures, and quizzes. These activities provide solo travelers with plenty of opportunities to socialize and meet new people.
Cruise Deals for Over 55s
On a few cruise lines over 55s are classed as seniors and on a select few cruise itineraries can claim an over 55s discount.
We have covered these lines on our best cruise lines for single seniors.
Frequently Asked Questions
Are Carnival Cruises for Singles Over 50?
Carnival cruises are generally more suited to a younger demographic and families.  Although they are a good option for singles in their 20s   Older singles tend to prefer cruises that are a little more laid back and not as high energy. 
If you are interested we have a dedicated post for the best Carnival singles cruises.