If you're looking to book a cruise, many options are available. Two of the most popular cruise lines are Princess and Carnival Cruise. Both have pros and cons, so it can be difficult to determine the best fit for you.
In this post, we compare carnival cruise vs princess cruise lines in a head-to-head and help you decide which one is right for you.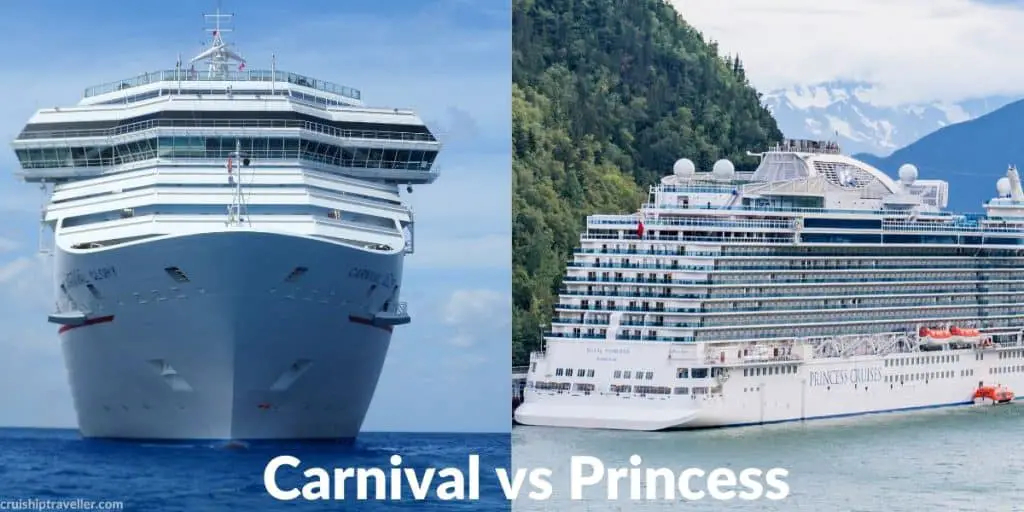 Princess vs Carnival Cruises Comparison
Regarding the onboard experience, both Princess and Carnival offer various activities and amenities. Both cruise lines have excellent dining options, pools, spas, gyms, and casinos.
Princess offers a more upscale experience with better quality food and more neutral decor.
Carnival is known for its bright decor and its all-around fun and lively atmosphere. Carnival is the way to go if you're looking for a party at sea. 
When it comes to price, Carnival is the more affordable option. Carnival is a great choice if you're working with a tight budget.
Princess cruise prices are typically higher priced, but this doesn't necessarily mean that you're getting less bang for your buck, there are considered very good value for what you pay.
You'll have to weigh up your priorities to decide which cruise line is the best value for you.
Below we compare the two cruise lines in more detail.
Who Owns Princess Cruises and Carnival Cruise Lines?
The first thing to establish is who owns each of the cruise lines
Princess Cruises and Carnival cruise lines are owned by the same parent company, the British-American Carnival Corporation & plc, which owns 10 well-known cruise line brands, including Princess, Holland America, and P&O Cruises Australia, Costa Cruises, and AIDA Cruises.
However, each brand is designed to appeal to a different target audience. Princess is marketed as a more upscale and luxurious cruise line, while Carnival is considered more budget-friendly and focuses on fun.
Hence why Carnival cruise ships call themselves the "Fun Ships"!
So, which one should you choose? Let's take a closer look at each cruise line and compare them.
Below is a table of bullet points to highlight which cruise line is generally more suited for the following categories.
| Category | Carnival | Princess |
| --- | --- | --- |
| Decor | Bright | Neutral tones |
| Typical Age Range | 20's to 30's | 30's to 50's |
| Food | U.S | U.S & Speciality |
| Passenger Nationalites | American | US and European |
| Dress Code | Very Casual | Casual & Formal |
| Good for Destinations to | Caribbean | Alaska |
| Budget | Cheap | Good Value |
| Vibe | Loud | Quieter |
Carnival Vs Princess
Cruise Ships (Size and Ages of Fleet)
Ship Sizes Compared
Carnival offers a wide range of large and mid-sized ships in their current fleet, with 23 in total compared to Princess cruise's fleet of 18.
If you think larger, the better, Carnival comes out ahead with their newest vessels, Carnival Celebration (2022) and sister ship Carnival Mardi Gras (2020), Both of which come in at up 183,000 tonnes and can hold over 5000 passengers each.
The tonnage of the next largest Carnival ships (Panorama, Horizon, Vista, Breeze, Magic, and Dream)are similar to Princess Cruises' largest vessels (SkyPrincess, Enchanted, Discovery, Majestic Princess, Royal, and Regal Princess).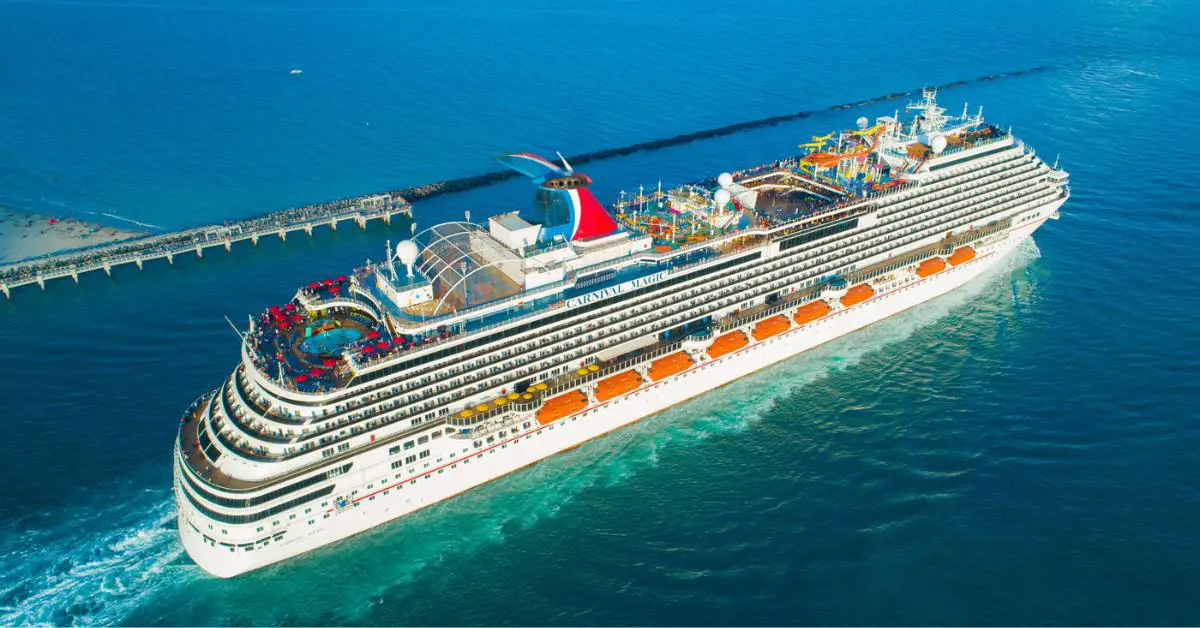 We do this to highlight another size tother factor: there are a lot more passengers on Carnival ships compared to similar size vessels in the Princess fleet. 
Princess has the highest passenger-to-space ratio of not just Carnival but also its other main competitor Royal Caribbean.
Therefore you can expect the Princess cruise experience, in general, to be a lot less crowded.  If you prefer a bit of downtime or quieter moments, you are likelier to find them on Princess.
Carnival cruises can feel cramped for some passengers, especially at busy times.
Ships Ages
Carnival cruises' fleet is, on average, around 14 years old. The newest Carnival ships are the Celebration (2022), Mardi Gras (2020), and Panorama (2019).
The oldest vessels in their fleet include the Carnival Sunshine (1996) (formerly Destiny), Carnival Elation (1998), and Carnival Paradise (1998), (Carnival Elation and Paradise are also the smallest carnival cruise ships).
When booking an older vessel, it's always worth checking to see if it has been upgraded in the last 5 years and checking reviews to see what other passengers have thought of their experience.
In contrast, the average age of a Princess cruise ship is 17 years old. The
In contrast, Princess Cruises' fleet average is around 12 years old.
The newest ships in their fleet are the  Discovery Princess (2022),  Enchanted Princess (2021), and Sky Princess (2019).
Their oldest vessels include the Grand Princess (2019), Coral Princess (2002), and Island Princess (2003).
As of 2022, all Princess cruise ships older than 5 years had been refurbished within the last 5 years.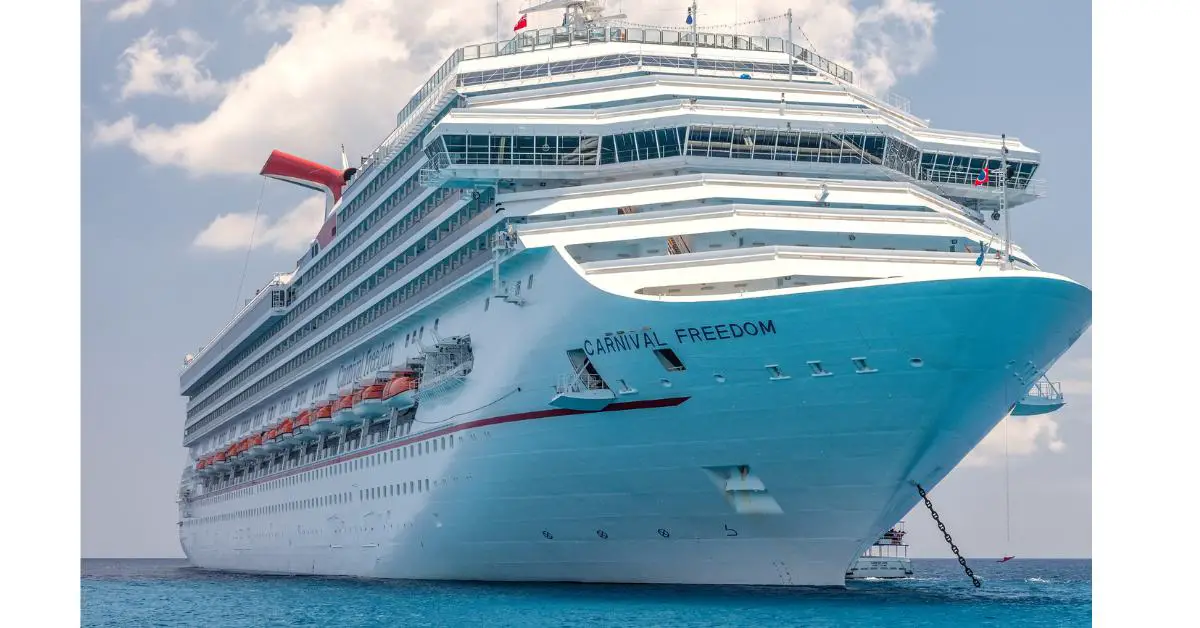 Ship Decor
Regarding decor, the two cruise lines could not be more different. Princess offers a more upscale and luxurious experience with better quality furnishings and materials throughout the ship.
The Princess cruise's color scheme is very neutral and calming in its tones.
Carnival's decor is still good quality, but it's more fun, flashy and much brighter.  It's often compared to a Vegas-style.
If your onboard experience is affected by the decor, this is a factor worth considering.
Deck Plans
If you are superstitious, you'll be pleased to know that neither Carnival nor Princess cruises have a deck 13.
Here we have covered some of the deck names both Carnival and Princess cruises use.
Service
When it comes to service, you can expect to be treated more like a responsible adult on a Princess Cruise, which offers a more all-around refined experience.
For example, on a Carnival cruise, if you borrow a towel, you are responsible for returning it, or you'll face a small charge.  On Princess, they'll just lend you a towel, so if you lose it or someone mistakenly takes it, there's no problem. They'll get it back eventually.
Demographics
Carnival cruises are best suited to families and young couples or singles in their 20s and 30s looking for a party atmosphere.
Although whatever your age, if you are older and like to party you'll like Carnival.
As with any party and the fun, you can also expect to see passengers who have had too much to drink, possibly being sick or even passed out.
If you are a solo traveler, we have some extra information on the best Carnival singles cruises.
On the other hand, Princess cruises are a better choice for an older, more mature crowd between 30 and 70 and families with children of all ages.
Princess cruises are also popular with older solo cruise travelers, typically over 50, who like to socialize and make new like-minded friends on their cruise. Although Princess cruises doesn't particular cater towards the singles market.
Seasonality Variance
Princess Cruises expects to have many more kids on board during summer vacation. Whereas in January you can expect a lot more older people.
Seasonality doesn't play such an important aspect on Carnival Cruises, and you can expect to find the same sort of crowd throughout the year.
Passenger Nationalities
Carnival attracts American cruisers, while Princess tends to have a more international flavor with passengers from the US, Britain, and other countries.
Princess Cruises vs Carnival Food and Drinks
Regarding food, Princess offers a more upscale experience with a broader range of better-quality dining options with specialty restaurants from around the world.   So although it mostly caters to the US markets, there are plenty of options for European passengers.
It's particularly popular for its pizza from Alfredo's Pizzeria and voted by many for offering the "Best Pizza at Sea."
Princess, Slice, and Prego Pizzerias are also well worth checking out.
Carnival is still good regarding food, but it is more casual and heavily focused on the US market, offering your typical burger, chicken, and steak-like menus.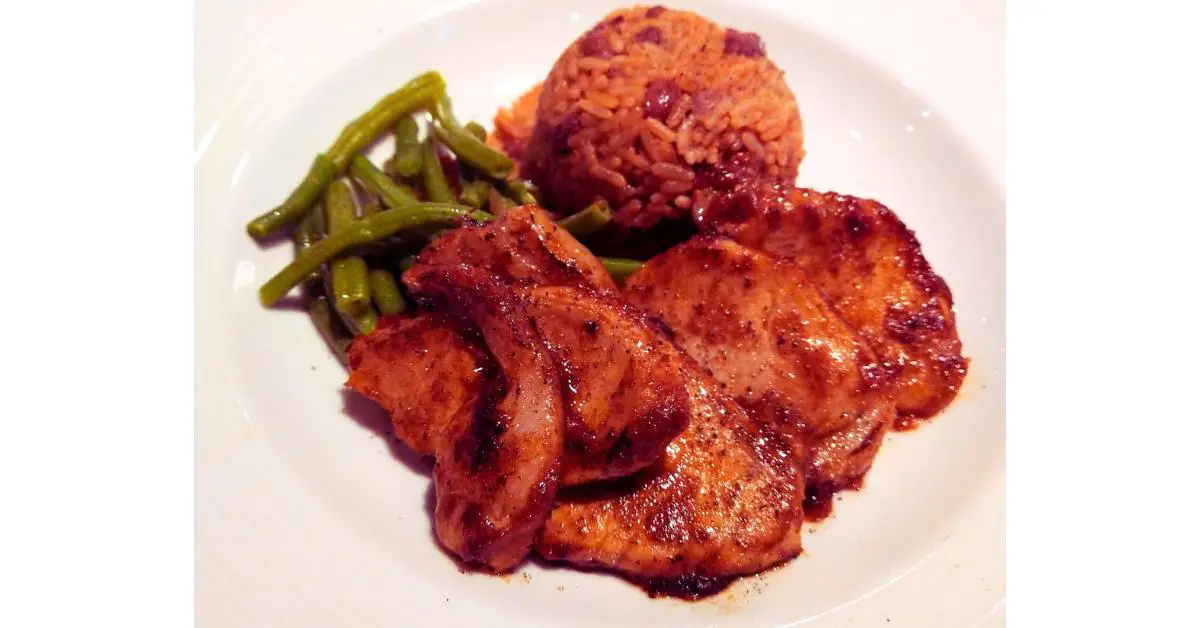 Both cruise lines offer buffets.
Some Carnival ships will have extra dining options for the more selective passenger.
Another difference that may appeal to some passengers is how much wine you can bring on cruise ships. Carnival restricts each passenger to just one bottle of wine. In contrast, Princess allows passengers to bring as many bottles of wine and champagne as they want, subject to a $15 fee for each bottle after the first free bottle.
Another difference is the drinking ages for cruises outside the US. Carnival maintains a flat minimum 21 years of age for drinking no matter where you are sailing. However, Princess Cruises allow 18 years to drink alcohol on their rest of the world cruises.
Activities / Pools/ Entertainment
Carnival cruise ships are renowned for their wide range of entertainment facilities, pools, and outdoor activities.
Carnival also offers a variety of stage shows, musicals, comedians, and other live entertainment to keep you entertained during your cruise.
If you're looking for a more low-key onboard experience, Princess Cruises offers enrichment programs, cooking classes, art auctions, and wine tastings.
Pools on Carnival ships are typically larger and more numerous than those found on Princess's vessels. 
Carnival offers outdoor activities such as waterslides, minigolf, and sports courts.
Casinos
If you're a fan of gambling, then Carnival cruise ships are the way to go as they offer a wide variety of gaming options.
Carnival's casinos are typically much larger than those on Princess cruise ships.
Nightlife
When it comes to nightlife, you can expect the parties to be in full swing. Expect late-night DJ parties, a range of other decks, and various themed parties to be happening every night.
There's also:
Caribbean-themed pubs
Piano Bars
Comedy acts
Well-known celebrity acts (comedians etc.)
On Princess ships, the nightlife is more subdued, with lower-key bars and lounges that close earlier than those on Carnival.
There's live entertainment every evening and a range of cafes and bars to choose from to enjoy a cocktail or bottle of champagne.
Destinations / Itinerary in Group
Both Carnival and Princess Cruises offer various destinations to choose from when planning your cruise vacation.
Choose the cruise line that offers ports of call that interest you most.
Both lines also have a wide variety of itineraries, so you can find the perfect one for your needs.
Princess Cruises is considered particularly good for Alaska excursions.
Destinations offered by Carnival Cruises include:
Alaska
Australia and New Zealand
Bahamas
Bermuda
Canada
Caribbean
Croatia
Greece
Hawaii
Italy
Mexico
Panama Canal
Spain
 and the Carnival "Cruise to Nowhere"
Princess Cruises sail worldwide and offer cruises to:
Alaska
Asia
Australia
British Isles
Canada
Caribbean
Greece
Hawaii
Israel
Mexican Riviera
Norway
Panama
Russia
South Americ
South Pacific
Tahiti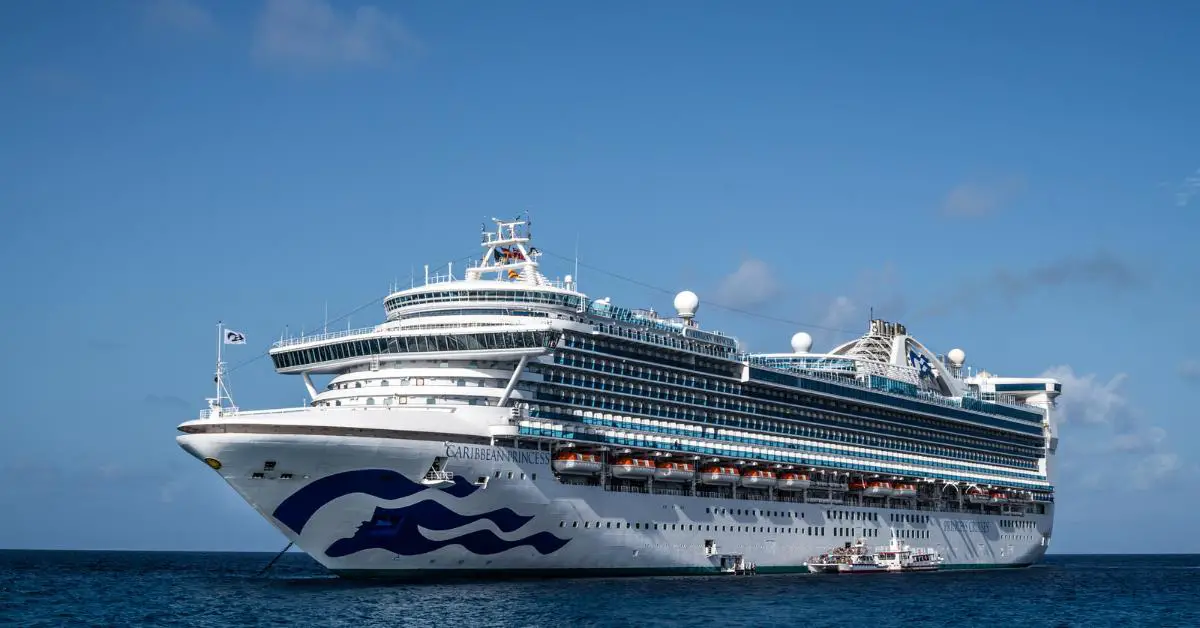 Private Islands
Carnival Corporation owns two private islands, Princess Cays and Half Moon Cay, which can be visited by certain cruise lines and ships in the fleets.
Princess Cays
Both Carnival and Princess cruises offer access to the privately owned island of Princess Cays.
However, only the Princess Cruise drinks package can be used on the island, whereas the Carnival cruise drinks package cannot be used.
Half Moon Cay
Of the two cruise lines, only Carnival ships offer visits to Half Moon Cayanother, privately owned island by  Carnival Corporation plc. This island is also used by Holland American cruise line.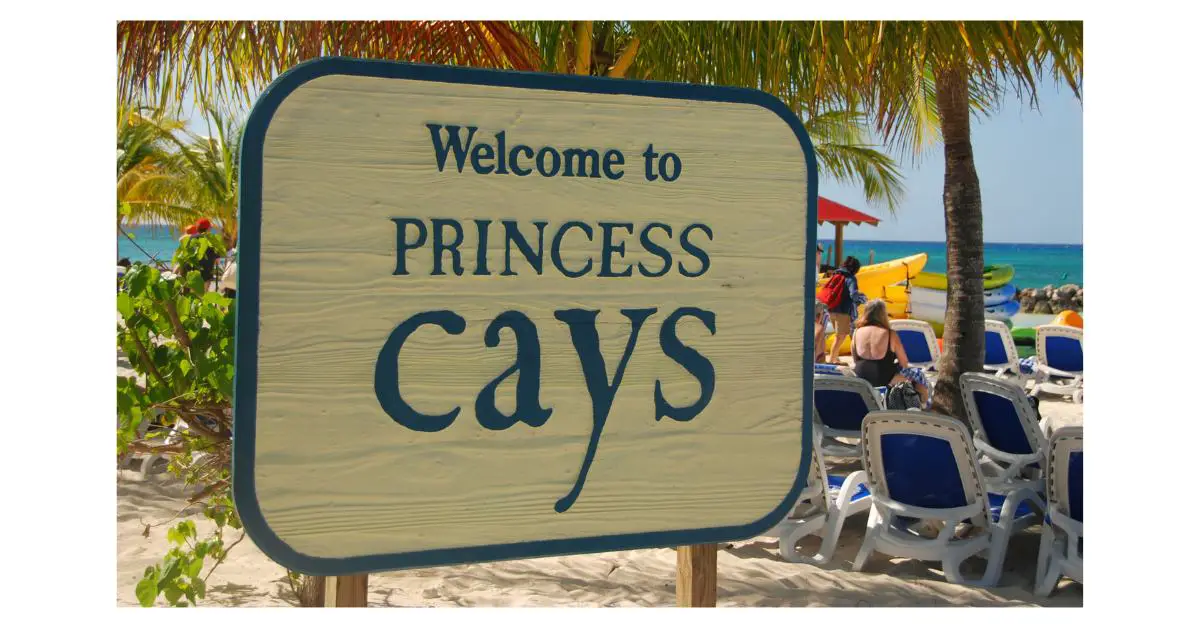 Ports of Departures
The port's location is an important factor to consider when choosing a cruise line.
Carnival departs from the following North American ports:
Baltimore, MD
Charleston, SC
Galveston, TX
Jacksonville, FL
Long Beach, CA
Miami, FL
Mobile, AL
New Orleans, LA
New York, NY
Norfolk, VA
Port Canaveral, FL
San Francisco, CA
Seattle, WA
Tampa, FL
From the UK, Carnival departs from these ports:
From Australia, Carnival departs from:
Princess cruises depart from the following North American ports:
Anchorage, AK
Fort Lauderdale, FL
Galveston, TX
Los Angeles, CA
New York, NY
San Diego, CA
San Francisco, CA
Seattle, WA
From the UK, you can depart from:
(The same two UK ports as Carnival)
From Australia and New Zealand, you can depart from:
Adelaide
Auckland (New Zealand) 
Brisbane 
Fremantle
Melbourne
Sydney
For Kids and Families
Both cruise lines have plenty on board to keep the kids entertained.
Both Carnival and Princess cruise ships have several supervised youth clubs and activity programs to keep them entertained. 
Carnival has Camp Ocean which splits into groups into ages:
Penguins for ages 2 to 5
Stingrays for ages 6 to 8
Sharks for ages 9 to 11
Circle "C" for ages 12 to 14
Club O2 for ages 15 to 17
Carnival also offers babysitting services for an additional fee so that you can enjoy some time to yourselves.
Princess Cruises also have youth clubs and activity programs for kids. However, they are not as extensive as those offered by Carnival.
On Princess Cruises, kids are split into 3 activity age groups:
The Treehouse for ages 3 to 7
The Lodge for ages 8 to 12
The Beach House for ages 13 to 17
Baby Sitting & Child Minding Services
Carnival cruise offers Camp Ocean for children between 2 to 5 years old.
The evening's Carnival also offers the Night Owls babysitting service for children aged 6 months to 11 years old.   So parents can enjoy some time to themselves.
Princess Cruises offer group child minding services via Camp Discovery and, for older children, the Beach House Teen Lounge, which is open daily.
From 10 pm to 1 am, they offer group babysitting in the centers for kids between the ages of 3 and 11.
Dress Code
The dress code for a Carnival cruise is more casual than for a Princess cruise. You can expect to see people in shorts and t-shirts during the day, and jeans or nice slacks in the evening.  In short, the Carnival cruise dress code is about as casual as you can get.
On a Princess cruise, you'll see people dressing up more for dinner, especially on formal nights when people might wear dinner jackets and tuxedos for men and elegant cocktail dresses, evening gowns, or pantsuits for women.
Price
Carnival is the more affordable option. Carnival is a great choice if you're working with a tight budget.
Princess cruise prices are typically higher, but this doesn't necessarily mean that you're getting less bang for your buck. They are considered very good value for money.
You'll have to weigh your other priorities to decide which cruise line is the best value for you based on the other criteria set out above and then work out which fits your budget.
Carnival or Princess First-Hand Video Comparision
Tony and his wife Jenny give an in-depth, honest, and thorough comparison breakdown across a wide range of categories with some great insights as to whether they think Carnival or Princess Cruises is the best cruise line of the two.
In Short: Carnival or Princess Cruise
In short, it quickly covers how a passenger might describe either a Carnival or Princess cruise in just one of two words to give you a quick impression of the comparable experiences to one another.
Carnival Cruise Pros:
Party
Fun, fun, fun
Glitzy
Loud
Bright
Princess Cruise Pros
Relaxing
Pampered
Quiet
Elegant
Chilled
Comfortable
Neutral colors
FAQ's
Is Princess Cruises owned by Carnival?
Princess Cruises is owned by the British-American Carnival Corporation & plc. This is the parent company that owns a total of 10 cruise lines, including both Carnival Cruise line and Princess Cruises.
Carnival Cruise line does not, therefore, own Princess Cruises, both are subsidiaries of Carnival Corporation, which does own Princess Cruises.
What is the difference between Princess and Carnival?
Princess is marketed as a more upscale and luxurious cruise line, while Carnival is considered more budget-friendly and focuses on fun.
Does Carnival own Princess Cruises?
Yes, Carnival owns Princess Cruises. They are both subsidiaries of the British-American Carnival Corporation & plc. 
Carnival or Princess Cruise for Alaska?
When it comes to a cruising to Alaska,  Princess comes out as a clear winner offering one of the best and largest cruise experiences in the region.  They offer more and wider itineraries;
Some Princess cruise ships have permission to sail in the Glacier Bay National Park.
While Carnival does offer cruises to Alaska, it's not what they are best known for.
Carnival or Princess Cruises for Formal Nights
If you enjoy dressing smart for formal nights and like to see other guests dressing up too, then Princess would suit you better.  Carnival has a more relaxed dress code on formal nights, and some passengers may not dress up.
Is Princess Better Than Carnival for Families?
Both cruise lines are ideal for families. If you are a large family group who likes to enjoy yourself and not be conscious of whether you are making too much noise, then Carnival is the better option as the ships are generally a lot louder and crowded with other people also in fun mode.
Princess cruises are great for families, but they are generally calmer and quieter. 
Is Princess Cruise Better Than Carnival for Seniors?
In general, Princess cruises, passengers are typically a lot older than those sailing with Carnival, especially outside of the summer vacation months when there will be many more passengers in the 50 to 70 years of age range.
Carnival or Princess Cruises for the Caribbean?
The majority of the Carnival cruise itineraries are well known for Caribean cruises, especially with their affordable budget prices. 
Princess or Carnival – Which is Best for You?
Out of Carnival and Princess Cruises, there is no definite winner. It depends on your personal preferences and what you're looking for in a cruise, including factors we have covered above, where you want to go, your budget, food tastes, and the level of partying you are looking for.
However, if I had to summarize a Carnival Princess Cruise line comparison:
Princess is probably a better fit if you want a more luxurious experience.
Carnival is the way to go if you're looking to save money and party hard.
Either way, rest assured you are in good company with both cruise lines.
Have you traveled on Carnival and Princess cruises? 
If so, feel free to share your opinions and insights in the comments.