Are you a young single adult looking for an adventure at sea?
With so many options out there, it can be overwhelming to choose the right cruise for your age group.
We've done the research for you and put together a list of the best cruises tailored specifically for young adult singles under 30.
Whether you want party cruises or activities and sports options galore or perhaps an arctic expedition, or the cheapest cruise possible, we highlight which might be most suited to you.
Are Their Cruises For Singles in Their 20s?  
There are a number of cruises lines offering a range of suitable options for young adult singles to cruise with.
While it's true the age of the average cruise passenger is in their mid 40's, several cruise options are ideally suited to younger adults, in particular those that are single and want to hang out with more of their own age group and not too many couples and families.
Best Singles Cruises for Under 30
The table below highlights the key reasons why the cruise line might be suited to singles under 30 to 35, depending on what kind of experience you are most looking for with more in-depth information covered beneath.
| Cruise Line | Best Cruises for Singles Under 30 |
| --- | --- |
| Carnival | Lively and energetic atmosphere hence the "fun ships". Affordable. |
| Norwegian Cruise Line | Largest number dedicated of solo cabins. |
| Royal Caribbean | Packed with activities and sports options |
| Celebrity Cruises | Upscale and sophisticated "Modern Luxury" experience with high-end amenities. |
| MSC Cruises | MSC cruises offer great value for money. |
| Hurtigruten | Solo travelers looking for more adventurous excursions and explorations. |
Primary Appeal for Each Major Cruise Line for Singles in 20s
If you are looking for more alternative options, we have also covered the best cruises for singles over 30.
We have also covered which cruises that allow 18 to 20 years old without parents, and if you like to drink alcohol which cruises allow drinking from 18, which will be relevant for you if you're just 20 years old as well.
Carnival Cruises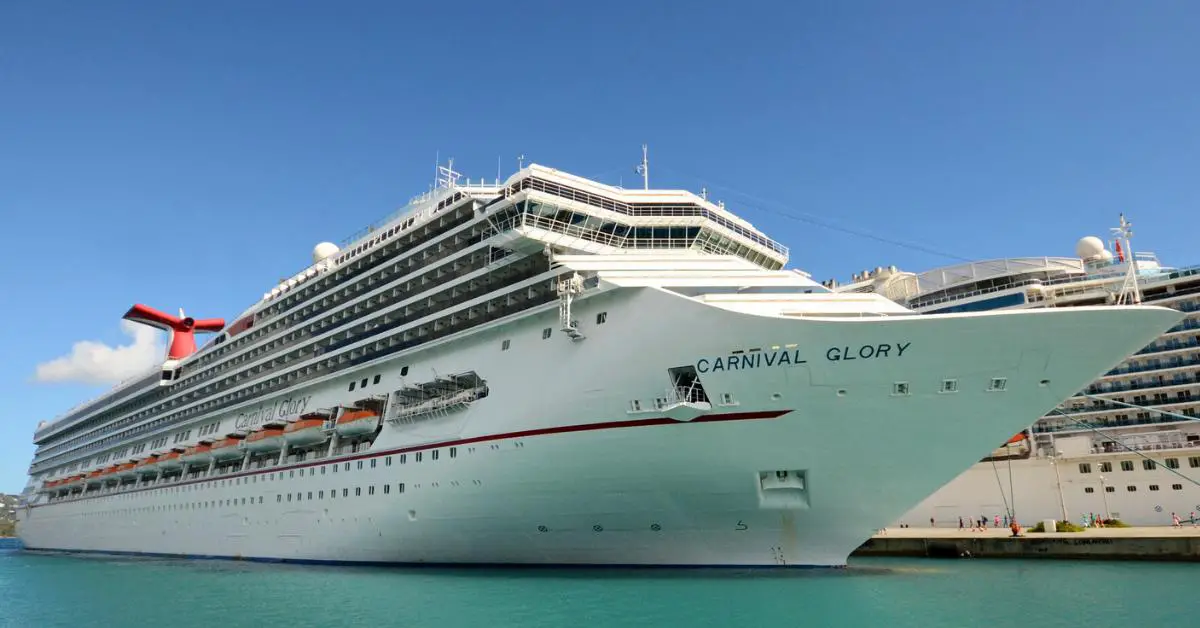 Carnival Cruise Line is a great option for singles in their 20s looking for a fun and exciting vacation experience. 
One of the key reasons why Carnival is so popular with this age group is its lively and energetic atmosphere.  Hence being known as the "Fun Ship".
Carnival's ships are designed with an emphasis on having a good time, and the cruise line offers a wide range of onboard activities that appeal to young adults, such as water parks, mini golf, and casinos.
In addition to the onboard amenities, Carnival also offers a variety of entertainment options that are perfect for young singles. 
The cruise line hosts Punchliner shows, live music performances, and other events that are designed to keep guests entertained throughout the night.
Carnival is also a good option in terms of affordability.   
With a large fleet of ships, there are plenty of options and itineraries to choose from.
Carnival is definitely suited to young adults, and you can find out more here about Carnival Single cruises, including group singles bookings on chartered Carnival cruise ships.
The downside of Carnival for singles is that all staterooms are double occupancy so you will incur a single supplement fee if booking solo.
On the flip side, Carnival Cruises are considered affordable for many.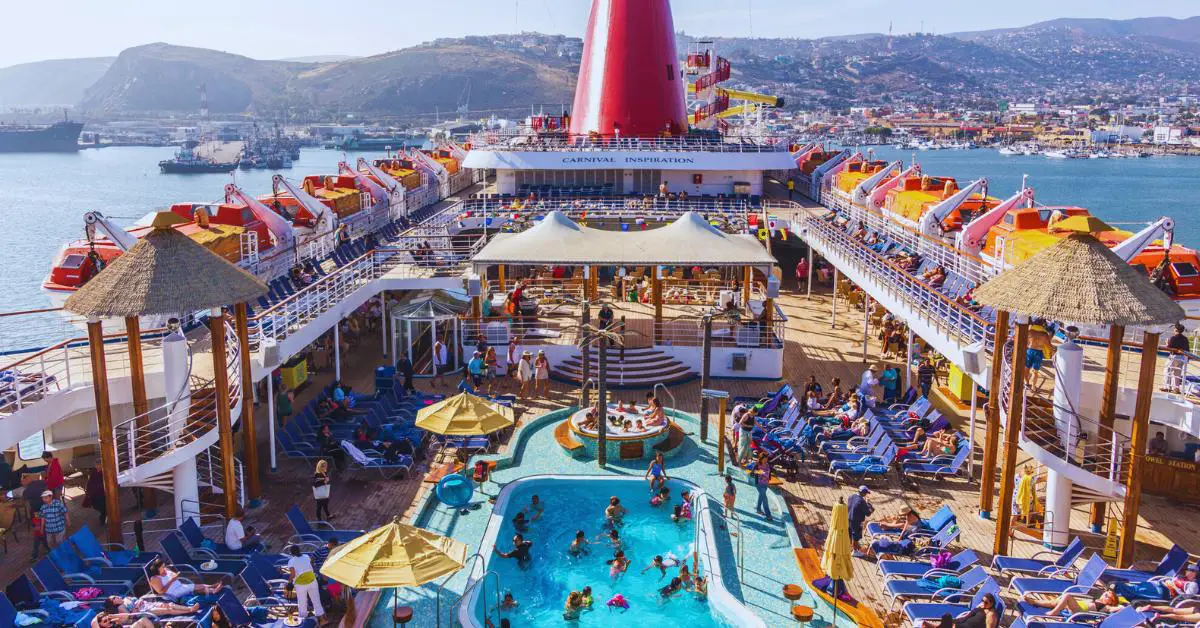 Norwegian Cruise Line
Norwegian Cruise Line also offers solo cabins on many of their ships, which can be a great option for singles under 30 who are looking for their own space at an affordable price because there are no extra single-supplement fees.
These solo cabins are designed specifically for solo travelers and are smaller than traditional cabins at approximately 100 square feet, but they include all the necessary amenities for a comfortable stay.
The Studio cabins are located in a dedicated solo traveler section of the ship, which can provide a sense of community and camaraderie among solo travelers. This area often has an exclusive shared Studio Lounge or gathering space where solo travelers can meet and socialize, eat and drink as well as leave messages for each other on the message board.
As well as the advantages of the solo cabins, Norwegian Cruise Lines are ideal for young adults who enjoy:
To highlight:
Flexible dining options
Large number of solo cabins available on some ships
Large choice of ships and itineraries
Relaxed dress code
Range of activities
Read on here for more in-depth information on Norwegian Singles Cruises, including which ships in the Norwegian fleet have solo cabins (plus photos and video).    As well as information on upcoming charter singles cruises on Norwegian Cruise Line ships.
Royal Caribbean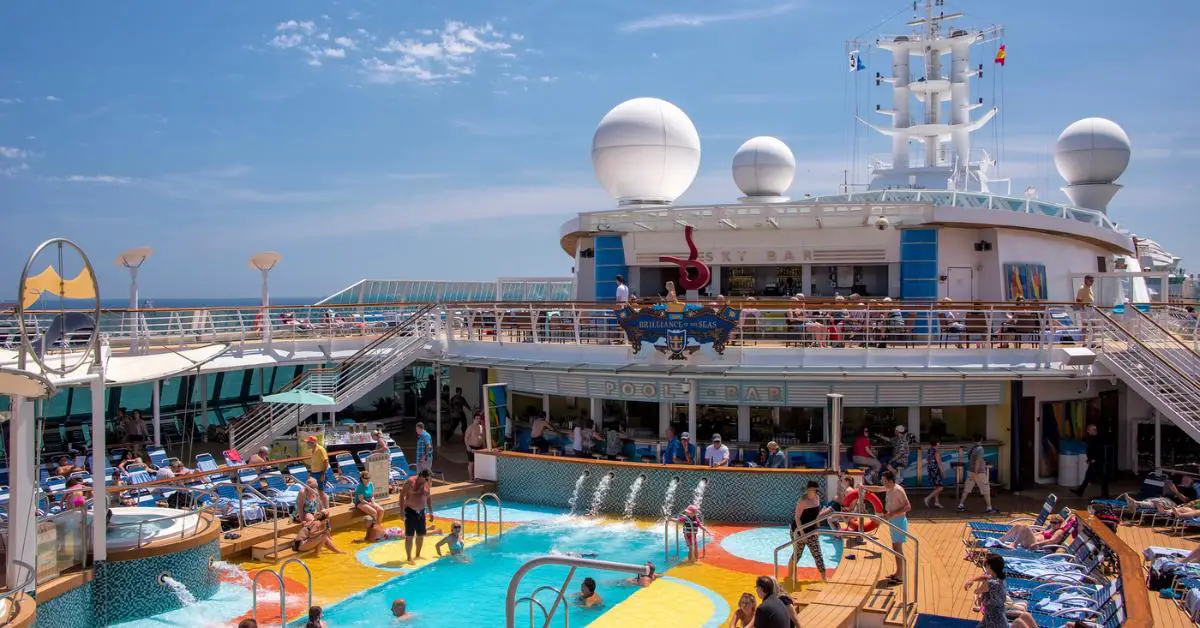 With the largest fleet and cruise ships in the world, Royal Caribbean cruises offer a wide variety of activities and entertainment options that can be appealing to younger singles looking for unique and exciting experiences.
Royal Caribbean ships have a lively and social atmosphere with a range of bars, lounges, and nightclubs that cater to a number of different tastes and preferences. 
The cruise line is known for its innovative technology and sails to various destinations, providing singles under 30 with the opportunity to explore new places and has unique experiences.
Royal Caribbean ships are split into class types.  The ideal class for 20-somethings would be Quantum Class or Oasis class, which are the largest.
In the evenings, there are multiple bars and nightclubs to mix with other young adults and singles in their 20s.
Another option in is to opt for a dedicated singles cruise on a Royal Caribbean ship.  These are singles groups that are booked together and follow their own set of events and activities.  The advantage is that its all singles mixing together.
You can find the latest dates for these Royal Caribbean singles cruises and more info on the regular cruise line cruises for singles too.
Celebrity Cruises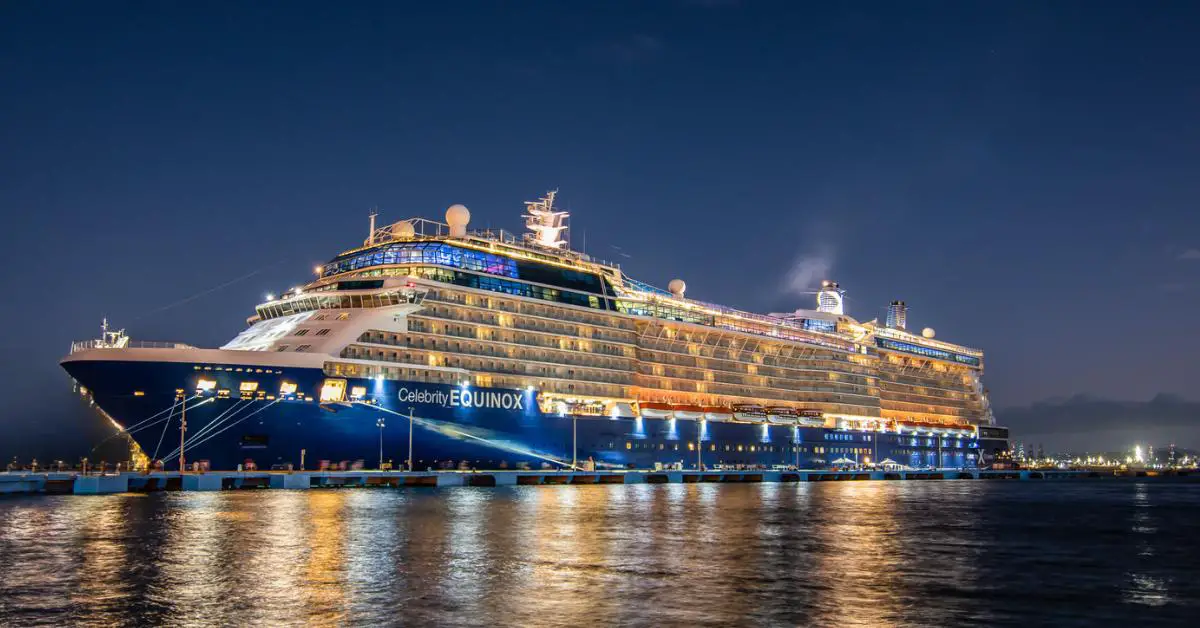 Celebrity Cruises is a great option for singles under 30 years old looking for a luxurious and fun-filled cruise experience. 
Celebrity Cruises call it "Modern Luxury", a modern take on the class and elegance of past cruise ships or those that are suited to an older demographic.
One of the reasons Celebrity Cruises stands out among other cruise lines is its focus on providing a sophisticated, modern, and upscale experience. 
Their ships are equipped with high-end amenities and stylish decor, which attracts a younger, more trendy crowd. Additionally, the onboard entertainment and nightlife options are top-notch, with live music, DJ sets, and performances by well-known artists. 
They also offer unique experiences, such as culinary classes and wine tastings, that are sure to impress foodies and wine enthusiasts.
The cruises also attract older passengers on average, but which such large ships, there will be plenty of guests in the under-30 age range.
Celebrity Cruises is also known for its exceptional service and attention to detail. 
They offer a wide range of dining options, from casual to fine dining, with top-notch cuisine that will satisfy any palate. Moreover, their itineraries often include exotic and trendy destinations, providing singles with the opportunity to explore new places and make new friends.
Currently, 4 Celebrity Cruises ships have single cabins, although relatively few.  You can see our full list of cruise ships with solo cabins.
Hurtigruten
If you are a solo traveler looking for something a bit different from the usual sun and party cruises and would prefer a more adventurous vacation with like-minded people, then a Hurtigruten cruise could be a better option for you.
The smaller size of Hurtigruten ships creates a more intimate and social environment, making it easier to meet and connect with other like-minded passengers. 
Additionally, the activities and excursions offered on Hurtigruten cruises tend to be more adventurous and active, which can appeal to younger solo travelers and provide opportunities to bond over shared experiences.
Hurtigruten cruises often visit remote and off-the-beaten-path destinations, which can be particularly appealing to younger travelers who are interested in exploring new and unique places and all supported by the Hurtigruten world-class expedition team.
Hurtigruten has a strong commitment to sustainability, with the stated ambition to  "Be The Most Sustainable Travel Operator In the World" which may resonate with younger travelers who prioritize environmentally-conscious travel options.
Examples of expedition cruise Itineraries include:
Expedition Cruise to the Galápagos Islands
Expedition Cruise to Norway's Fjords
Circumnavigating Iceland – The Land of Elves, Sagas and Volcanoes
Spitsbergen & Polar Bears
Disko Bay, The Heart of Greenland
And many more of which you can see here.
Hurtigruten sometimes offers discounted rates for solo travelers with no single-supplement fees making it more affordable for singles to book a cruise.  
They don't do any share-a-room programs, so unless you get a discounted deal, you have to book and pay for a double room.
MSC Cruises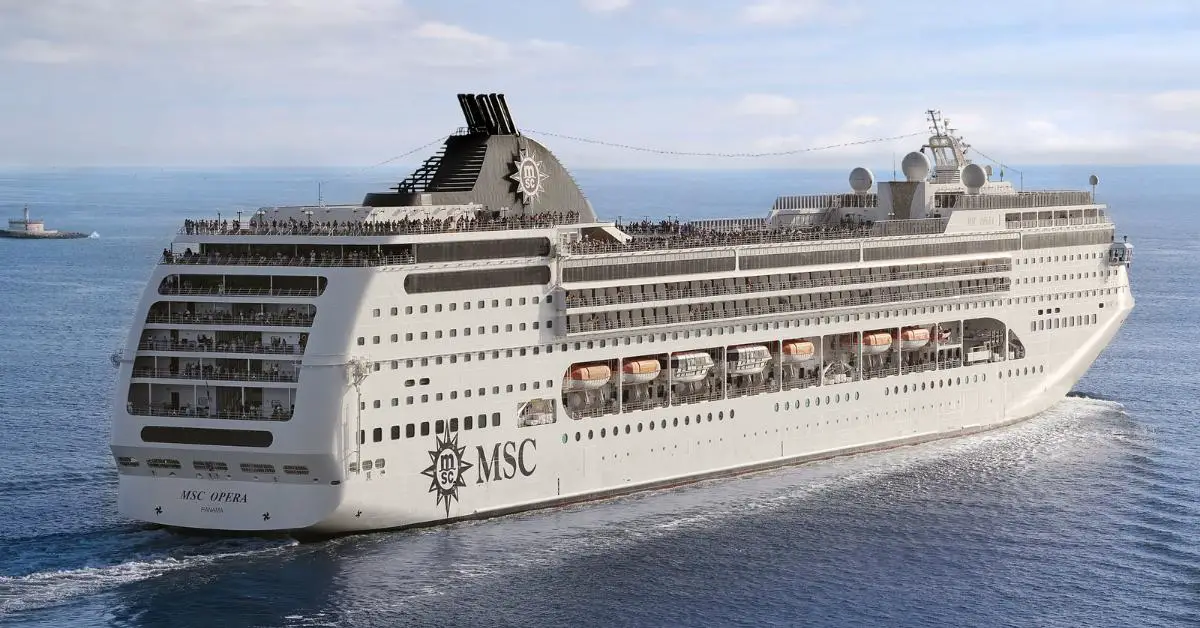 MSC cruises are Italian-run cruise line with cruise ships available over the world.  
Entertainment and socializing wise MSC Cruises offer a range of bars and clubs
Depending on where you book, you may find there are more non-English speaking Europeans onboard.  
A number of MSC cruises have single cabins if that's your preference.   
Otherwise, if booking a double occupancy room, you'll have to pay a single supplement fee, but be sure to look out for good deals where this fee is significantly reduced to like 80% off.
MSC cruises offer great value for money.   The main reasons for this are that they allow more passengers onboard per cubic feet so you may notice the ships are a little busier than some of the alternative options for singles in their 20s
The older ships will be the cheapest, so check how long since it has been refurbed in case that's a factor as they tend to leave a little longer than some other cruise lines.
The newer ships still offer relatively good value and are packed with features such as
Formula One Simulator
Sportplex
Splash Parks
Water Slides
And more (depending on the ship).
The bottom line, if a tight budget is a factor, MSC Cruises are well worth considering.
Best Time For Singles in 20s to Cruise
The best time of year for singles under 30 to take a cruise can depend on a few factors, such as preferred destinations and budget. 
Cruising during the off-peak season can be a great way to save money on fares as well as being a time when there will more likely be other solo travelers onboard rather than parents with young kids.
If you're a student or have a flexible work schedule, summer break can be an ideal time to take a cruise.
3, 4 or even 5-night cruises from Florida are much more likely to have a younger demographic on board, as well a more party atmosphere onboard.
If you are looking to cruise with the idea of potentially hooking up while on your cruise, we have covered, more specifically, the best singles cruises to hook up, which covers a range of ages.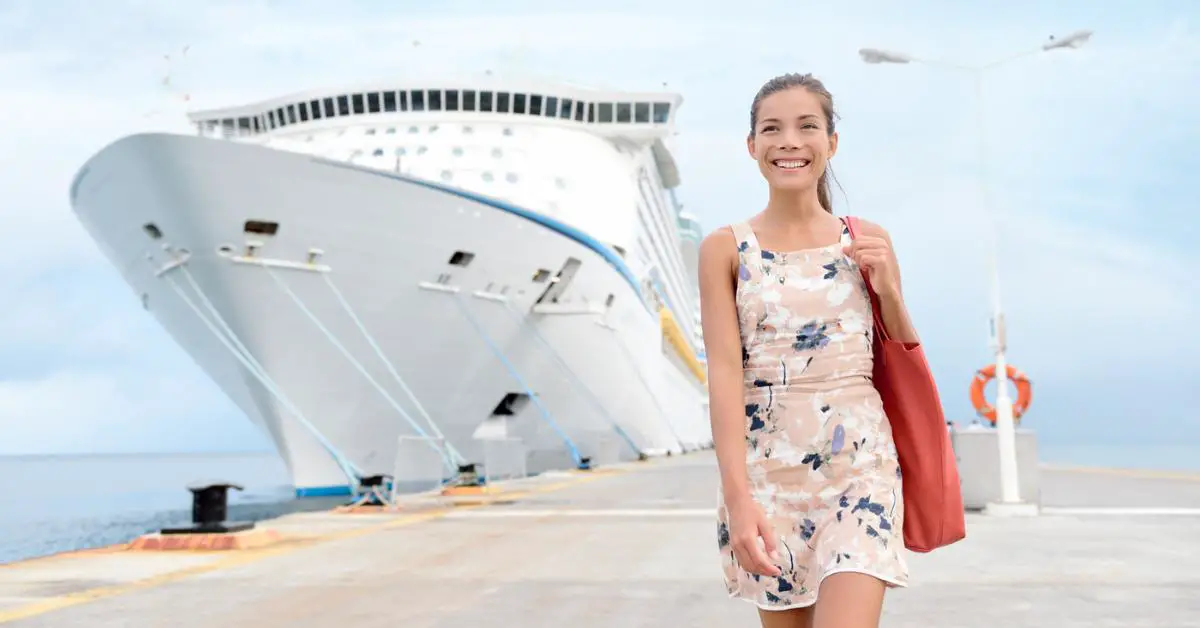 Frequently Asked Questions
Can I Go on a Cruise by Myself if I'm 20?
For the vast majority of cruises, you will need to be 21 years of age to cruise solo. Of the best cruises for young singles, you can only sail on Royal Caribbean and MSC Cruises outside of US ports. You can find out more cruises without parents where we cover where 18 to 20 years old can and can't cruise solo.
Best Cruise Line for 20-Something Singles on a Budget?
MSC Cruises is typically the best value cruise line for budget-conscious cruisers. Depending on your availability to cruise you can pick up some really good deals, especially on the older ships.