If you are based in the U.S, where the drinking age on cruises is 21 years old, you may be wondering if it's any different on a cruise ship.
Whether you are aged 18 to 20 or you are looking on behalf of a younger family member.
In some cases, the answer is very clear, however, as is often the case, there are also many variables and instances in which it may be acceptable to drink at 18.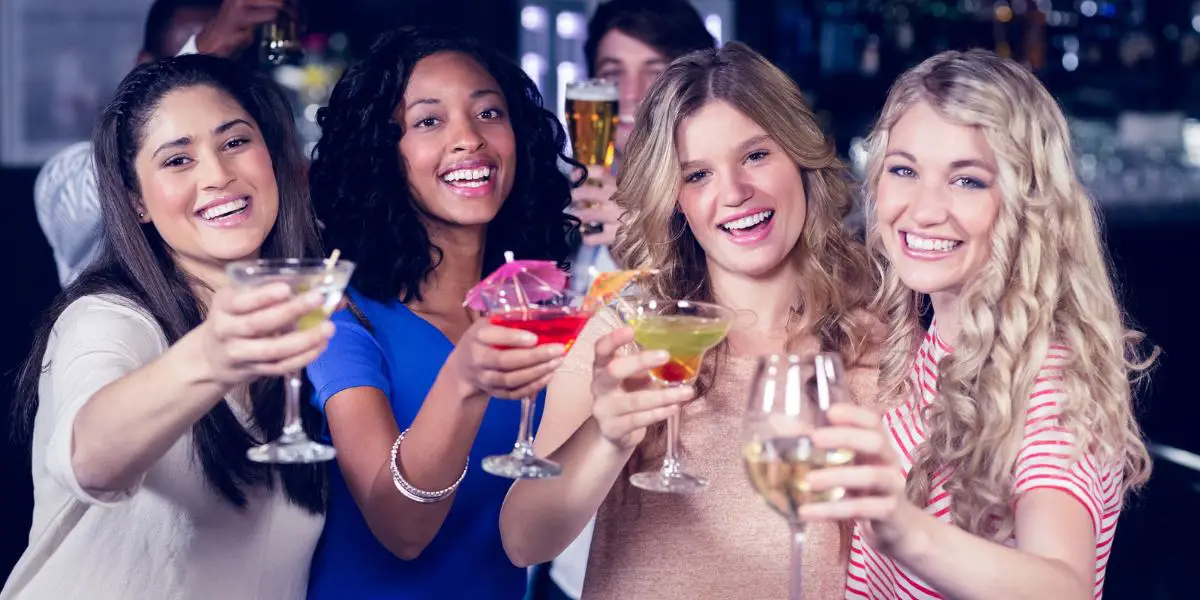 In fact, under the right circumstances, most cruise lines do allow 18-year-olds to drink alcohol, but it depends on what country you are from and where you are sailing.
Here we take a deeper look.
How Old Do You Have to be to Drink on a Cruise?
The drinking age for all cruise ships within US waters is 21.  Across the rest of the world, the drinking age varies from 18 to 21 years old, including in some US cruise lines, although parental permission may be required.
Can 18-Year-olds Drink on Cruises?
There are some circumstances where 18 years olds can drink alcohol.
The 3 main factors are:
Cruise line
Geographical departure of the ship
Parental consent
What Cruise Lines Allow Drinking at 18?
All US cruise ships in US waters adhere to the legal drinking age law of 21.   US waters are considered territorial waters extending 12 nautical miles from the baseline, the low waterline of the coast.
Can You Drink At 18 On A Cruise In International Waters?
Many cruise lines allow 18-year-olds to drink alcohol if they depart from international waters, even if it is a US cruise line.
These include:
Celebrity Cruises (parental permission)
Costa Cruises
Cunard Cruises
Disney cruises (parental permission)
Fred Olsen
Holland America
MSC Cruises
Norwegian Cruise Line (parental permission)
P&O Cruises 
Princess Cruises
Royal Caribbean
Virgin voyages
If you're single, you might be interested in which of the above cruise lines are the best cruises for 18 to 20 somethings.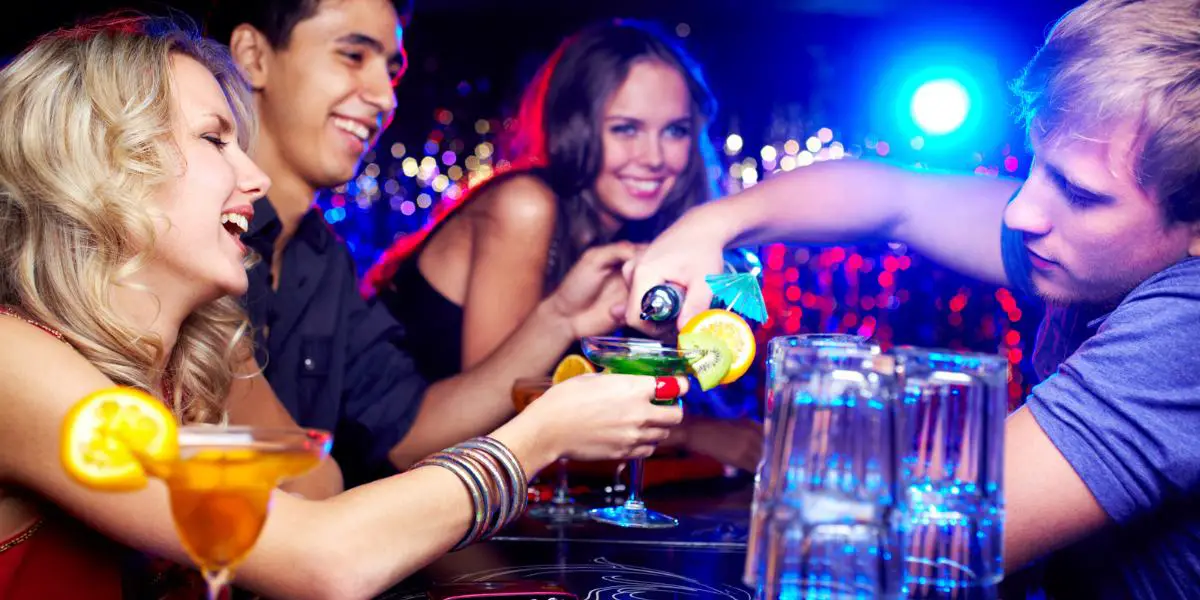 Carnival Cruise Drinking Age
Although well known as the party and fun cruise line, Carnival is one of the strictest regarding the drinking age.
The Carnival Cruise drink age is 21 years of age in both US Waters and when sailing in international waters There are no exceptions and no option for parental permission to be allowed to drink any younger.
Carnival clearly states:
"Guests must be 21 years or older to be served alcohol on board. Proper I.D with birth date is required."

Carnival Cruise
You might also be interested in our best carnival singles cruises.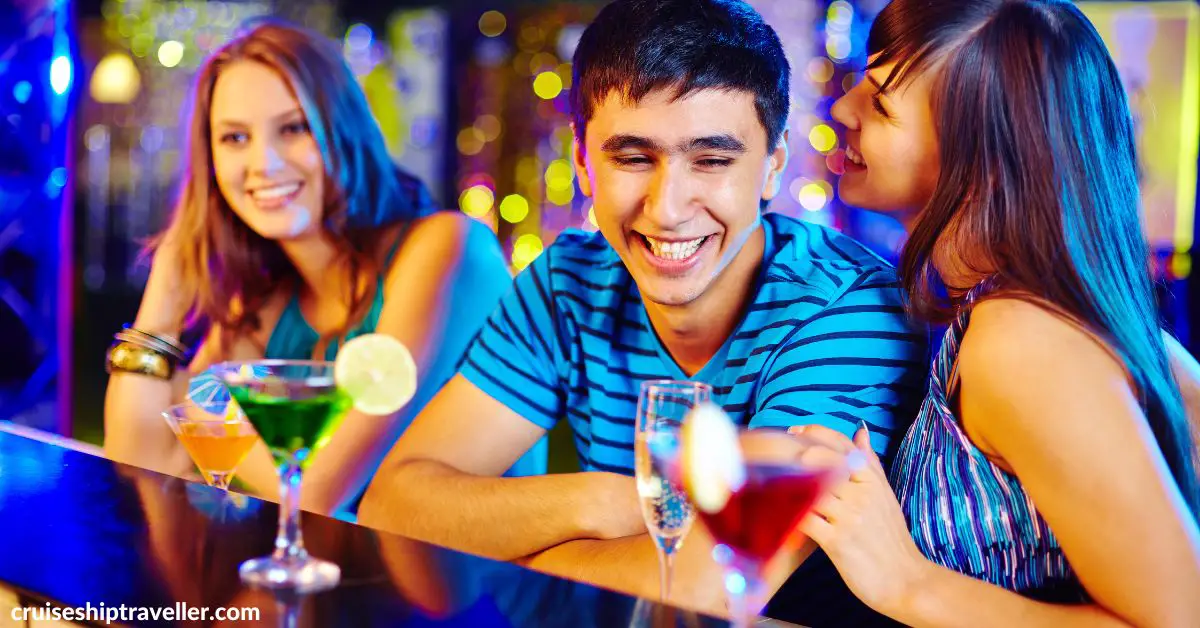 Can You Drink At 18 On Royal Caribbean?
While in US waters, you have to be 21 or over to be able to drink alcohol on a Royal Caribbean cruise ship.  As well as applying to all ships originating from North America, it also applies to those originating from Dubai and the United Arab Emirates.
In specific International waters, you can drink alcohol from the age of 18 years and up from sailings originating in:
Asia
Australia
Europe
New Zealand
South America
For confirmation, see the Royal Caribbean legal drinking age policy here.
You might also be interested in our 7 ways to cheat the Royal Caribbean drinks package.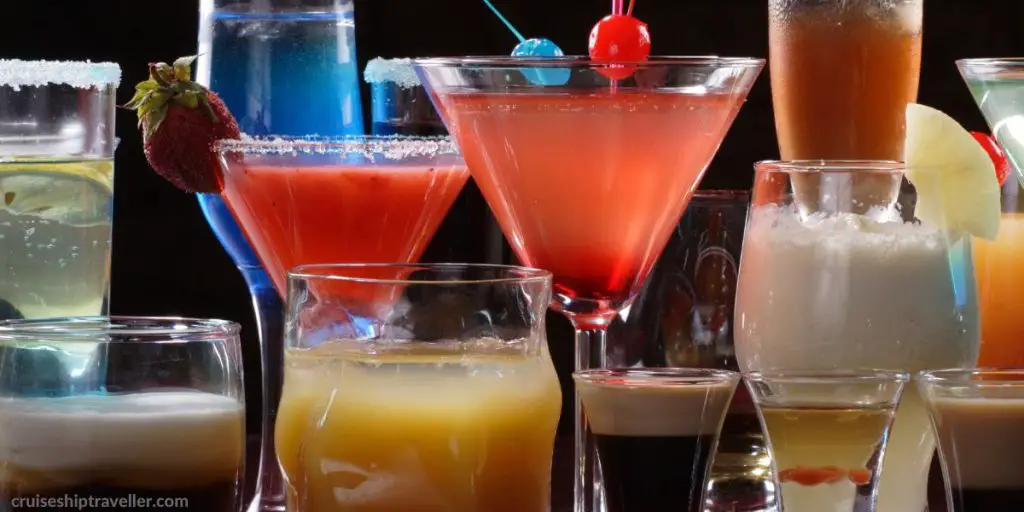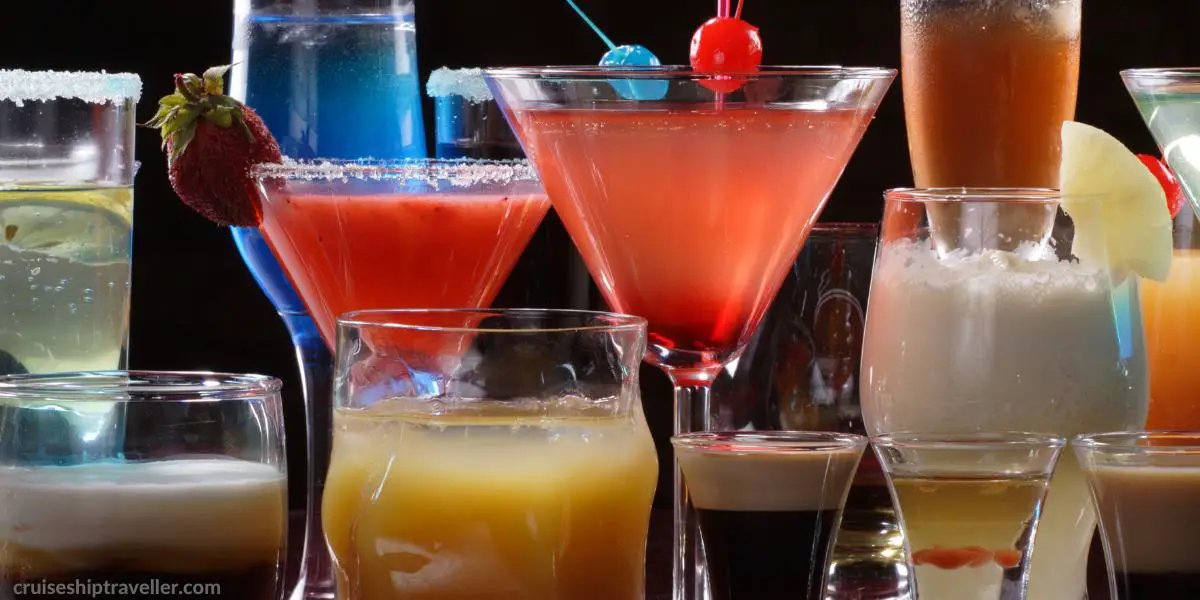 Can You Drink On Norwegian Cruise Line at 18?
In US waters, the minimum drinking age for alcohol is 21.  
However, guests from 18 can purchase and consume alcohol once the ship is at least 3 miles outside of US territorial waters.  Parental consent will be required, and a form will need to be signed.  This will give permission for the 18 to 20-year-olds to drink beer and wine only, no hard liquor.
Find full info under "Alcohol" in the NCL Guest Conduct Policy here.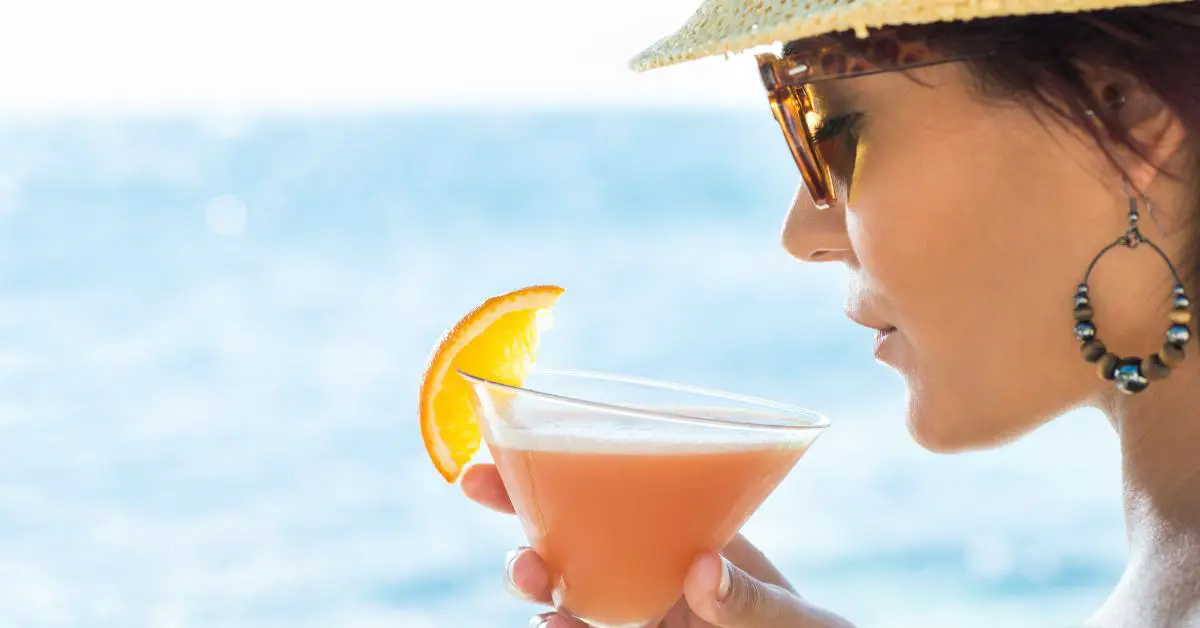 Can You Drink On a Disney Cruise at 18?
In US waters, the legal drinking age on a Disney cruise ship is 21.   Make sure you take a form of valid photo I.D as this will be required as proof of age.
In international waters, Disney cruise allows people to purchase and drink alcohol at 18 as long as they have their parent's permission. 
Disney Cruise alcohol policy here.
Can You Drink On a Princess Cruise at 18?
Passengers disembarking from and sailing in US waters are not allowed to buy or consume alcohol until the age of 21. 
However, for some cruises around the rest of the words 18 year old can drink alcohol on a Princess cruise, with the exception being Japan, where the age is 20.
For cruises between Australia/New Zealand, China, Europe and Singapore ports, the drinking age will be 18 years old. For cruises between Japanese ports, the drinking age will be 20 years old.

Princess Cruises
It is also worth noting that guests under 18 will have to leave the onboard Night Clubs by 11.00 pm.
This is an example of just one difference between choosing a Princess vs Carnival cruise.
Can You Drink On a Celebrity Cruise at 18?
Guests on Celebrity cruises are expected to adhere to the minimum drinking age of 21 in US waters.
Although if guests embark from a country outside the US where the drinking age is lower than 21, they will be allowed to drink onboard if parents or legal guardians sign a waiver giving their consent.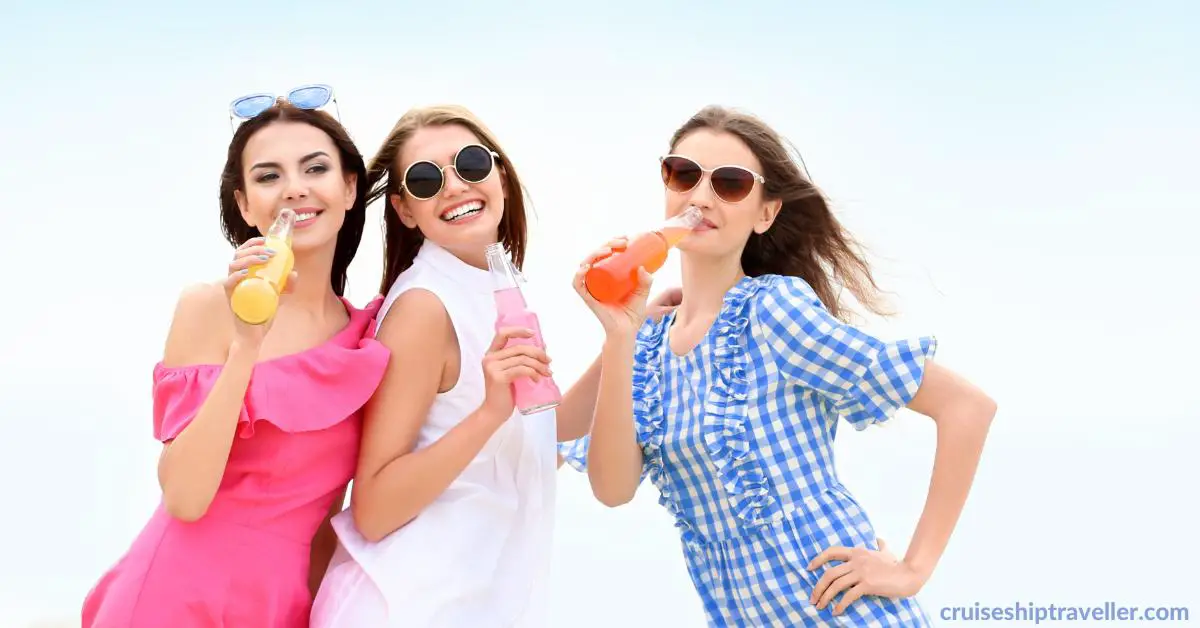 Can 18 Year Olds Drink on Cruises in Mexico?
If you embark from a US port, you would have to adhere to the minimum drinking age of 21 while on a cruise ship in Mexican waters.
However, if you leave the cruise ship and visit a port in Mexico where the legal drinking age is 18 you can purchase alcohol while off the ship.
Crystal Cruises Beer and Wine Only
Outside of Us territorial waters, 18 to 20-year-olds can buy and consume beer and wine only   They will not be able to drink hard liquor until they are 21.
Can You Drink Alcohol if you Turn 18 on a Cruise?
If you have an 18th birthday while on a cruise and 18-year-olds are allowed to drink alcohol, you would also be able to buy and consume alcoholic beverages while onboard.  In some instances, depending on your cruise line, your age is verified upon boarding.  Therefore you may need to visit Guest Services with evidence of ID to prove your new age so they can update your details so you can get served.
Can You Drink on a Caribbean Cruise at 18?
If you cruise ship sales from a North American port, the minimum drinking age is 21.  If your cruise ship embarks from a port outside the US, the drinking age depends on the cruise line and, in some cases, whether parental consent is given to drink at 18.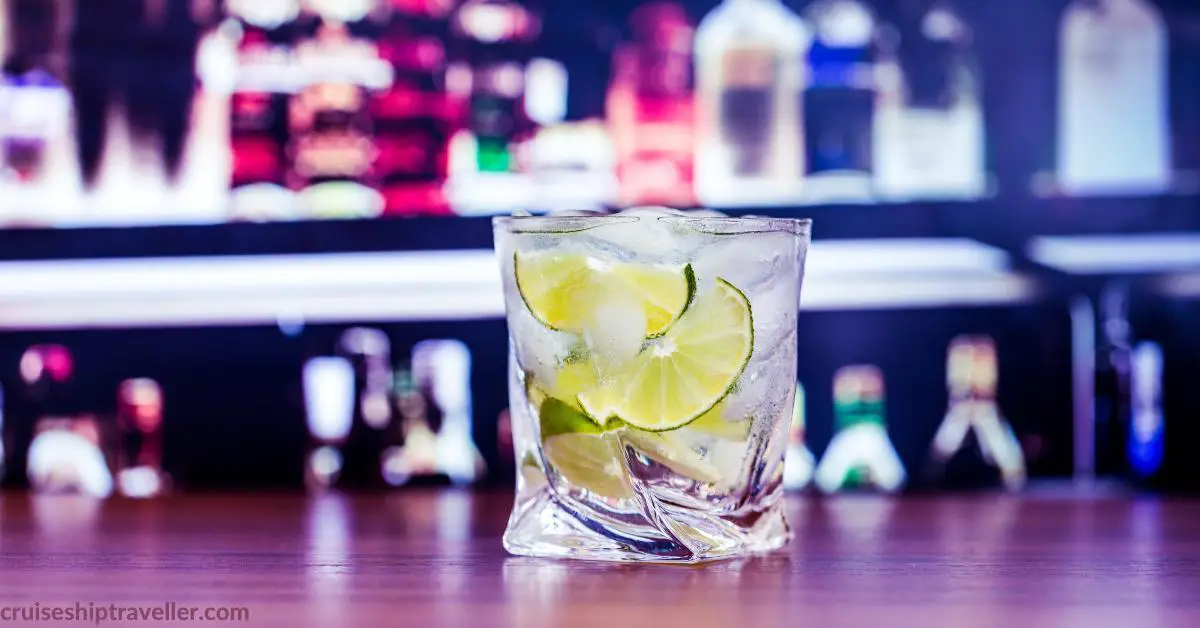 Can 18-year-Olds Visit Bars and Nightclubs on a Cruise?
Most cruise lines will allow 18-year-olds to hang out in bars and nightclubs with friends and family or even by themselves.  
They will, however, have to abide by the cruise lines drinking age rules. This will often mean that although they can hang out at bars, they can't drink alcohol until they are 21
Related Posts:
Frequently Asked Questions
Can You Drink Underage on a Cruise? 
Whether you are 18 to 20  years of age, if you are deemed underage by the cruise line rules, you will not be able to purchase any alcohol. Staff will not serve underage or anyone else attempting to purchase drinks on behalf of minors.
Anyone caught buying alcohol for minors could get into trouble if caught and, depending on the circumstances, possibly be kicked off the ship. 
Can an 18-year-old Drink on Cruises With Dinner?
Most cruise line drinking rules apply to meals in the same way they do at bars and nightclubs.  This means if a person aged between 18 to 20 is deemed underage for drinking, they will not be able to order or consume wine or any other alcohol at meal times.
One exception is the British cruise line P&O Cruises which allows 16 and 17-year-olds to drink alcohol with a meal.
Can 18-Year-olds Drink Alcohol in the Cabin?
If 18-year-olds are deemed underage, they should not be by drinking in their cabins.   However, it is not unheard of for teens to smuggle or sneak alcohol to their cabins.  This is likely to go unnoticed unless the teens in question overindulge and get caught outside the cabin inebriated.
Can You Drink At 18 On a Cruise With Parental Consent
Outside of US waters, some cruise lines allow parents or legal guardians to sign a waiver giving consent for their 18 to 20-year-old to drink alcohol on board.
Parental consent in international waters is required on:
Celebrity Cruises 
Disney cruises
Norwegian Cruise Line
Can You Drink on a Cruise at 17?
The only main cruise line which offers drinking to 17 years olds is P&O cruises which allow alcohol with a meal to anyone over 16 years of age.
In US waters, it is illegal for anyone under 21 to drink alcohol.  Departures from international waters may allow drinking from the age of 18.