If you're a solo traveler looking to set sail on a Royal Caribbean cruise, you might be wondering which ships in the fleet are best suited for your solo traveler needs.
Here we share our suggested Royal Caribbean cruise ships whether you're looking for high-energy activities and a party scene through to a mature solo traveler seeking relaxation and luxury, we, recommend the ideal ships for your preferred traveling age group.
Find out which Royal Caribbean ships have solo cabins and tips for avoiding the Royal Caribbean single supplement fee and more.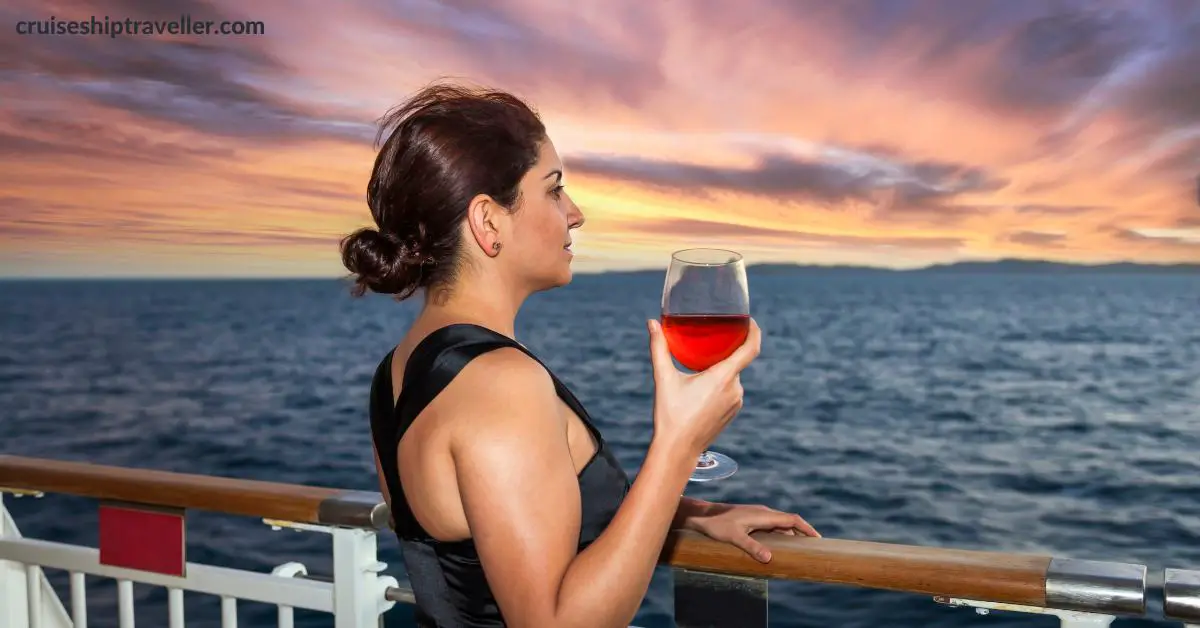 Are Royal Caribbean Cruises Good for Singles?
While popular with families and kids, Royal Caribbean cruises can be an excellent choice for singles looking for a fun and adventurous vacation. 
With a variety of onboard activities, entertainment options, and excursions to choose from, Royal Caribbean offers plenty of opportunities for solo travelers to meet new people.
One of the best things about Royal Caribbean cruises is that there is something for everyone, regardless of age and interests.
Whether you want to spend your days lounging by the pool, exploring new destinations, or trying out new activities like rock climbing or zip-lining, there's always something to keep you busy.
Not all ships have single staterooms, but we have highlighted those that do, and in some cases, double occupancy is cheaper.
Best Royal Caribbean Cruise Ships for Singles
The best royal Caribbean ships for you will likely depend on your age or the age of the passengers you prefer mixing with.
While not steadfast rules, below we have highlighted the most popular classes of royal Caribbean ships for various age groups.
Singles Under 30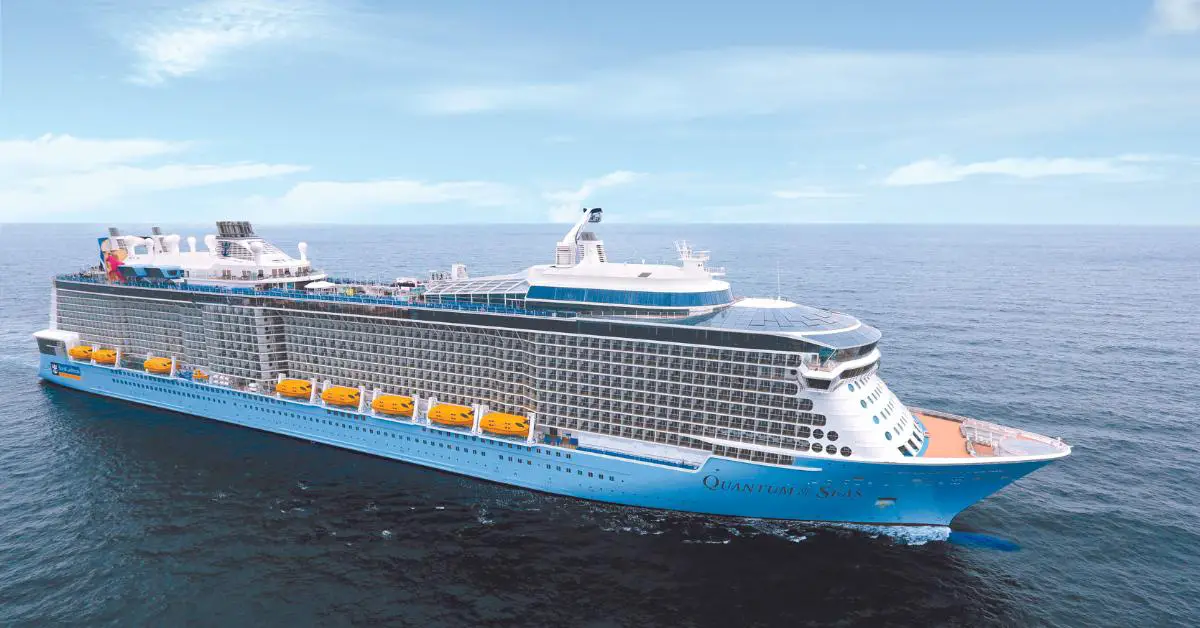 Quantum-class ships are a great choice for singles under 30, offering a range of activities and entertainment options that cater to a younger demographic. 
With features like indoor skydiving, bumper cars, and a surf simulator, these ships provide plenty of opportunities for adventure and excitement. 
The ships also have a variety of nightlife options, including clubs, bars, and live music venues, which make them ideal for socializing and meeting new people. A
Additionally, the Quantum-class ships have staterooms designed specifically for solo travelers, which can be a great option for those looking for privacy and convenience.
Overall, the Quantum-class ships offer a fun and energetic atmosphere that is well-suited to younger singles looking for a lively and engaging cruise experience.
Ships in Quantum Class
Anthem of the Seas
Ovation of the Seas
Quantum of the Seas
All 3 ships in Quantum class offer single cabins.
Singles in 30's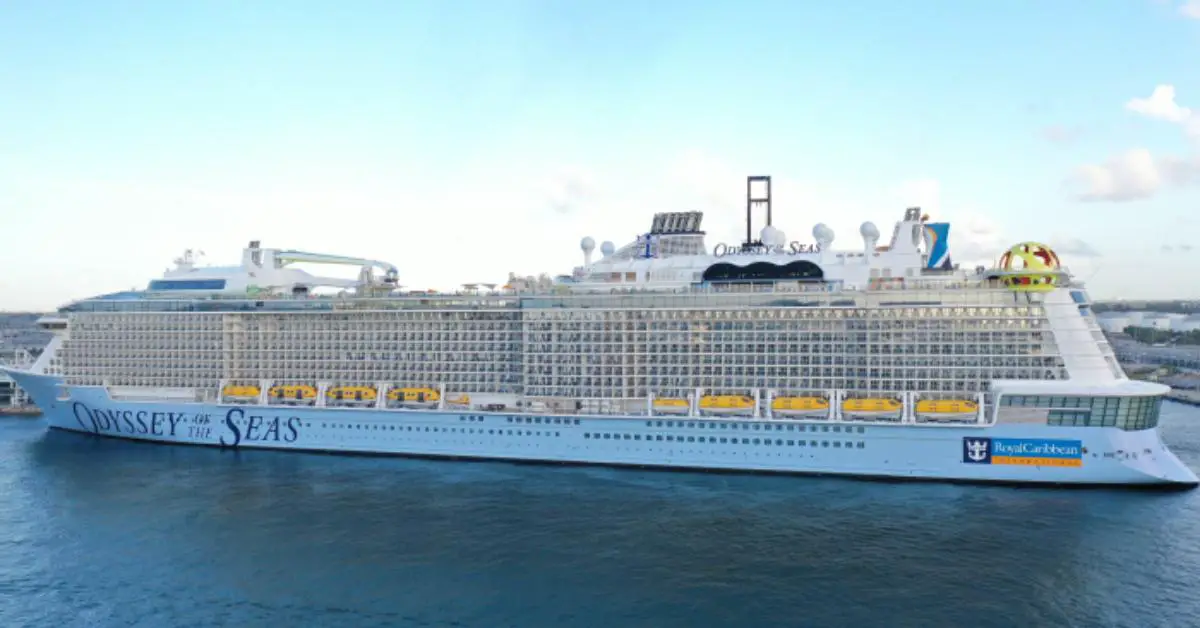 Two of the best Royal Caribbean ships for singles over 30s to 40 are the Quantum Ultra class of ships, Odyssey of the Seas, and Spectrum of the Seas might be more appealing as they offer even more than the Quantum class.
These two ships are more technologically advanced and able to offer a wider array of amenities and entertainment options that cater to the interests of solo travelers, including but not limited to:
Laser tag
North Star Observation pod
Playmakers Sports Bar
SeaPlex
Ripcord by iFly skydiving
Teppanyaki restaurant
The Odyssey of the Seas sails in the Mediterranean and Caribbean, offering a wide range of amenities that appeal to solo travelers, such as two open-air, resort-style pools and the first fully-immersive, 4D virtual reality experience at sea – Virtual Adventure Zone. 
Meanwhile, the Spectrum of the Seas primarily sails in Asia, providing a unique cultural experience for passengers with regional flavors in restaurants like Sichuan Red and Noodle Bar.
Ships in Quantum Ultra Class
Odyssey of the Seas
Spectrum of the Seas
Both ships offer single cabins.
Singles 40's to 50's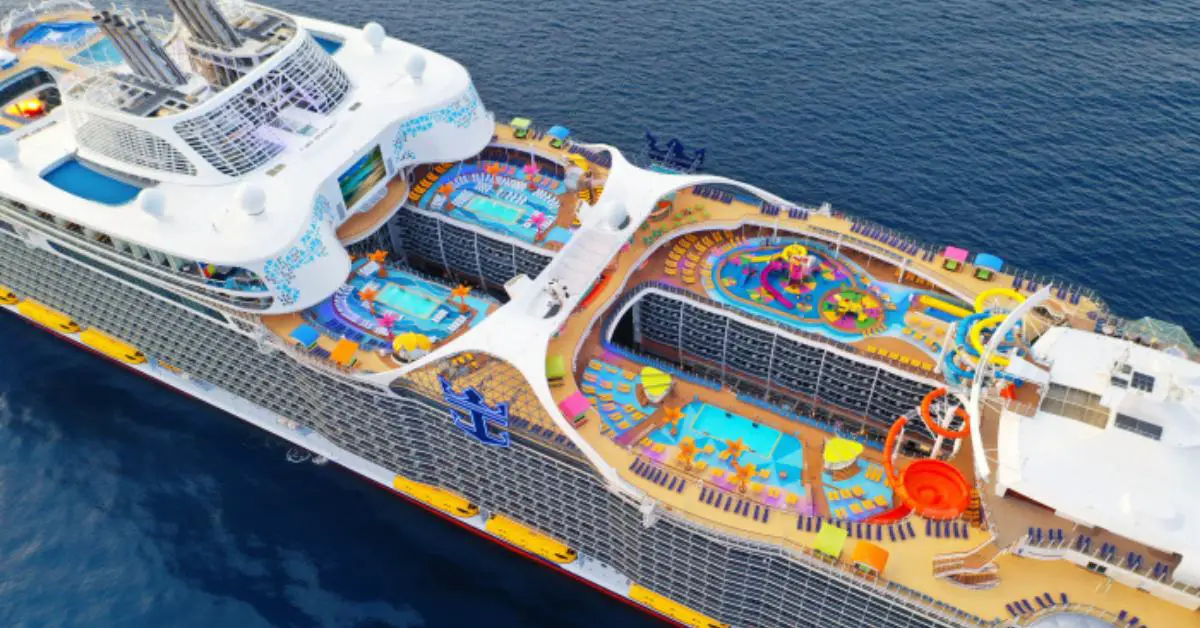 The Oasis Class ships from Royal Caribbean are also great options for those looking for an exciting and memorable cruise experience. 
The Oasis Class ships are some of the largest in the world, offering plenty of amenities and activities to keep solo travelers entertained.
The Oasis Class ships also offer plenty of opportunities for socializing and meeting new people. The ships have a number of bars, lounges and dining areas where travelers can enjoy a drink and strike up a conversation with other passengers.
Ships in Oasis Class:
Allure of the Seas
Harmony of the Seas
Oasis of the Seas
Symphony of the Seas
Wonder of the Seas
Only Harmony of the Seas, Symphony of the Seas and Wonder of the Seas offers solo staterooms, none of which include a balcony option.
Overs 60's (Seniors)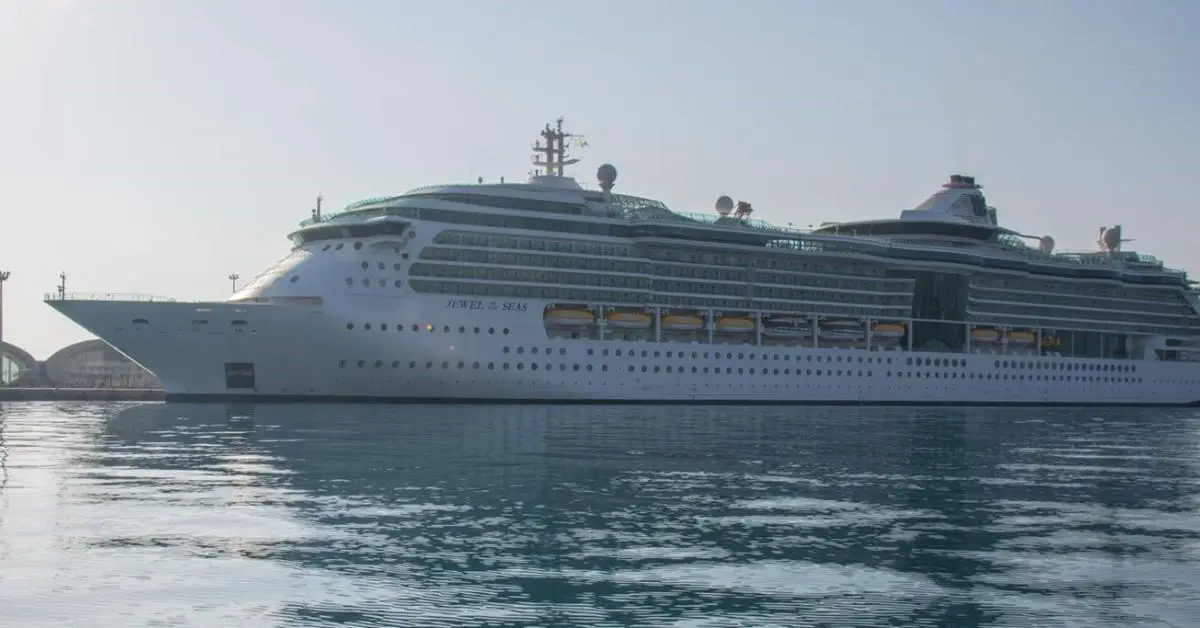 The Royal Caribbean Radiance Class is an excellent cruise option for senior singles looking for a relaxing and enjoyable vacation. 
With a smaller ship size, guests can enjoy a more intimate and personalized experience, allowing them to connect with fellow travelers and enjoy a range of activities without feeling overwhelmed young families or large groups on some of the large ships.
Despite its smaller size, the Radiance Class still offers all the signature features that Royal Caribbean is known for, including exceptional dining options, top-notch entertainment, and luxurious accommodations. 
Guests can enjoy the stunning views from the ship's outdoor pool, relax in the soothing spa, or take part in a range of activities like dance classes, trivia games, and more.
In addition to its many onboard amenities, the Radiance Class also offers a range of exciting shore excursions, from sightseeing tours to cultural experiences and adventure activities. 
Ships in Radiance Class:
Brilliance of the Seas
Jewel of the Seas
Radiance of the Seas
Serenade of the Seas
All 4 ships in the Radiance class offer solo cabins.
How To Book A Solo Cabin On The Royal Caribbean
Royal Caribbean currently has 12 ships in the fleet that offer solo cabins
You can book solo staterooms just the same as any other room but you should try and book early as numbers are limited and they sell out quite quickly
Which Royal Caribbean Ships Have Solo Cabins
Below we have a table of all Royal Caribbean cruise ships which offer solo cabins.
We have bolded the class and individual shipsof any we have named above as being best for singles of any particular age group
Ship Class
Ship Name
Solo Cabin Type
Freedom Class
Adventure of the Seas
Studio Interior
Freedom Class
Mariner of the Seas
Studios Interior
Oasis Class
Harmony of the Seas
Studio Interior
Studio Ocean View
Oasis Class
Symphony the of the Seas
Studio Interior
Studio Ocean View
Oasis Class
Wonder of the Seas
Studio Interior
Studio Ocean View
Quantum Class
Anthem of the Seas
Studio Interior with Virtual View
Super Studio Ocean View with Balcony
Quantum Class
Ovation of the Seas
Studio Interior with Virtual View
Super Studio Ocean View with Balcony
Quantum Class
Quantum of the Seas
Studio Interior with Virtual View
Deluxe Studio Ocean View with Balcony
Quantum Ultra Class
Odyssey of the Seas
Studio Ocean View Balcony
Quantum Ultra Class
Spectrum of the Seas
Studio Interior with Virtual View
Super Studio Ocean View with Balcony
Radiance Class
Brilliance of the Seas
Studio Interior
Radiance Class
Jewel of the Seas
Studio Interior
Radiance Class
Radiance of the Seas
Studio Interior
Radiance Class
Serenade of the Seas
Studio Interior
These are ideal for solo travelers in that you don't have to pay a "single supplement fee," although it's worth pointing out they aren't always the cheapest rooms on the ships, and there might well be some cheaper-priced double occupancy rooms even with the fee.
Also, bear in mind there aren't many solo staterooms available, so look to book early if these are your preferred choice.
Related post: Cruise Lines With Single Cabins – A list of all ships with single staterooms.
How To Avoid The Royal Caribbean Single Supplement Fee?
A single supplement fee is a charge that cruise companies impose on solo travelers who book stateroom intended for double occupancy. 
The fee is designed to compensate for the fact that the Royal Caribbean will be receiving revenue throughout the duration of the vacation for only one person, rather than two.
However, there are 3 ways to avoid or potentially reduce the royal Caribbean single supplement fee.
Book a solo cabin
These don't incur the single supplement fare, although worth reminding you that these won't necessarily be the lowest-priced staterooms available.
Crown and Anchor Society Points
 If you have 340 or more of the Royal Caribbean loyalty points you can get a reduced price on the single supplement fee.   You'd only have to pay 150% extra rather than 200%.
Late Deals
Some Royal Caribbean cruises that are underbooked will wavier the single supplement fare as a form of discount to entice more solo travelers to book.  These will be more likely on the generally less popular sailings.   
Book for two – sail as one
This is my favorite hack to implement or recommend to others.
The single supplement fee is so high because it doesn't just want to cover the costs of a second person booking the room it also aims to cover any profits Royal Caribbean would make from the person spending on the ship or in the casino for example.
One way to possibly get around this, is simply check the price for a single cruiser and then check the price with a second guest.
Often you'll find its cheaper to pay for the second guest that won't even be going on the cruise.
As the person paying for both reservations, when they don't turn up on embarkation day you'll be refunded their port fees and taxes and you'll still be rewarded with the extra Crown and Anchor points.  
You also have the advantage of booking typically booking a much large room.
Chartered Singles Cruises on Royal Caribbean Ships
If you are a single person who would particularly like to mix with other singles it might be worth considering a chartered singles cruise on a Royal Caribbean ship.
A chartered singles cruise is a type of cruise ship vacation that is organized specifically for single individuals. The cruise is typically organized and promoted by a travel company or event organizer.
On a chartered singles cruise, all of the passengers are single and looking to meet new people. The cruise typically includes a variety of onboard activities, such as group dinners, parties, and excursions, designed to encourage socializing and help passengers connect with one another.
You can find out more in our Best Singles cruises to Hook Up post.
Meeting Other Singles
If you're traveling solo on a cruise and looking to meet new people, there are several ways to do so. 
One great option is to join a "roll call" for your particular sailing which you can typically find on Cruise Critic or Facebook. This will allow you to connect with other solo travelers and find out about any planned gatherings onboard.
Check for any meet and greets events that are often held at bars or other social areas on the ship and can be a great way to break the ice and connect with other passengers.
To Conclude
As you can see, even though Royal Caribbean doesn't offer solo cabins on every ship, there are still a wide range of suitable options for every age group and Royal Caribbean cruise experience.
If you have cruised solo and have any particular recommendations or tips please let us know in the comments.