Holland America is a popular cruise line with a large number of ships in its fleet that offer itiineries around the world.
If for whatever reason, you are single, or looking to travel solo, you may be wondering whether a Holland America singles cruise is for you.
Lets take a look.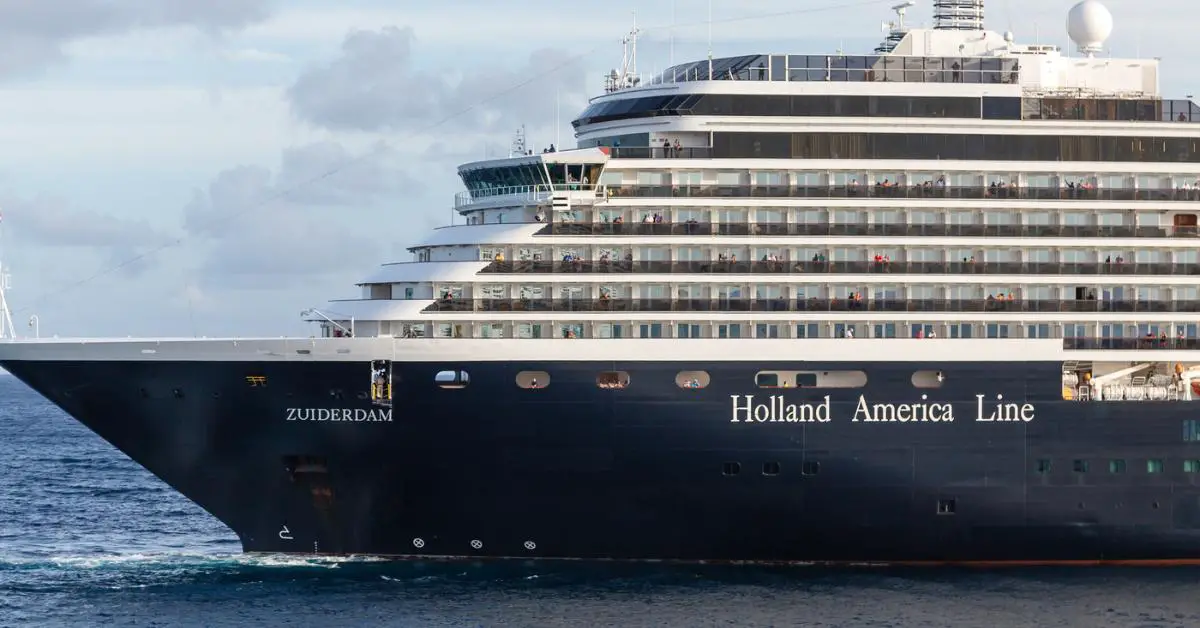 Is Holland America Line Good for Solo Cruises?
Holland America Line is an excellent cruise line for single travelers, especially so for those who enjoy live music and delving into exploring the destination they will be visiting.
It's a traditional premium cruise line that has a much-rated Singles Partner Program including the option to share a cabin or even book a solo cabin on select ships in the fleet.
We rate it as one of our top picks for each of the following age groups:
Over 50s
Over 60s Seniors
Holland America Line Solo Cabins
As an example of what to expect from a Holland America Line solo cabin, you can see what they are like in the video below which is Holland America  MS Rotterdam Single Stateroom No. 1081
As you can see it's a spacious ocean-view solo cabin.
Which Holland America Ships Have Solo Cabins?
Currently, three ships in the Holland America fleet have solo cabins:
Koningsdam – 12 solo cabins
Nieuw Statendam – 12 solo cabins
Rotterdam – 12 solo cabins
12 solo cabins per ship isn't many, so if you want one, you'd have to book as far in advance as possible.
Also, its worth noting that just because they are single staterooms doesn't mean they are the cheapest onboard.  You may find cheaper double occupancy cabins even with a supplement fee.
We have covered separately which cruise lines have solo cabins and how many.
Single Partners Program
One of the main reasons Holland America Line is so highly rated for singles is because of their Single Partners Program which actively encourages singles to mingle with other singles through a choice of no less than 40 activities.
These include:
Cooking demos
Exercise classes
Enriching lectures (select departures)
Line dance classes
Wine tasting 
Team Trivia contests
Daily quiz
Sports challenges 
Every Holland America cruise ship hosts a Solo Travelers party  for singles to meet each other
early during their cruise. 
Holland America Line staff are also trained to create a fun socializing atmosphere.  
Social Hosts
If you are a single lady on a 30-day cruise or longer Holland America provides social hosts.  These are usually older gentlemen (between 40 and 70 years of age)  who are onboard to socialize and offer some friendly male company to single ladies onboard.
They will primarily be trained dancers and available to partner up with whenever dancing is an option.
However, they aren't solely restricted to being dance partners and can also:
Accompany guests to an onboard show
Eat at the same dining table
Play card games
Share a Stateroom
Single guests can share a stateroom with someone of the same sex.
This can also be another option for singles to make a friend from the start of the cruise.
If the person you are booked to share with does not turn up, you don't have to pay any extra.  
The Single Partner Program is not available on Grand Cruises.
You can learn more about the Holland America policy on solo singles via the Factsheet.
Holland America Single Supplement
If you book a double occupancy room, you can expect to pay 150% to 200%.  Whether you can get the discounted 150% rate will depend on the particular sailing and what offers are available at the time.
You can avoid the single supplement if you book a single cabin, but there are relatively few of these just a few ships. There's also the option to share a room.
Entertainment
Holland America is known for its focus on a wide range of musical entertainment.
Music Walk 
On a Holland America cruise ship is the Music Walk where you can find a wide range of music entertainment venues.
What's available depends on which ship you are on, but newer ships tend to have all of the following:
Lincoln Center (Classical)
BB King for BB King's Blues Club (Blues  and FunkyJjazz)
Rolling Stone Rock Room
Billboard Onboard (two pianists playing themed sets)
World Stage (main theater) for dance and music acts.
Explorations Central (EXC)
The Explorations Central or EXC for short is where Holland America ships provide an area dedicated to the destinations and excursions you can visit on your cruise.
This enables you to get the most out of the places you choose to visit.
Information is shared via interactive desks showing details of your itinerary and even have interactive wall screens.
You also have access to a library full of guidebooks that might be of interest.
For single travelers, you can mingle amongst other guests and also show interest in the same destinations.
Holland America Cruises for Over 40s and 50s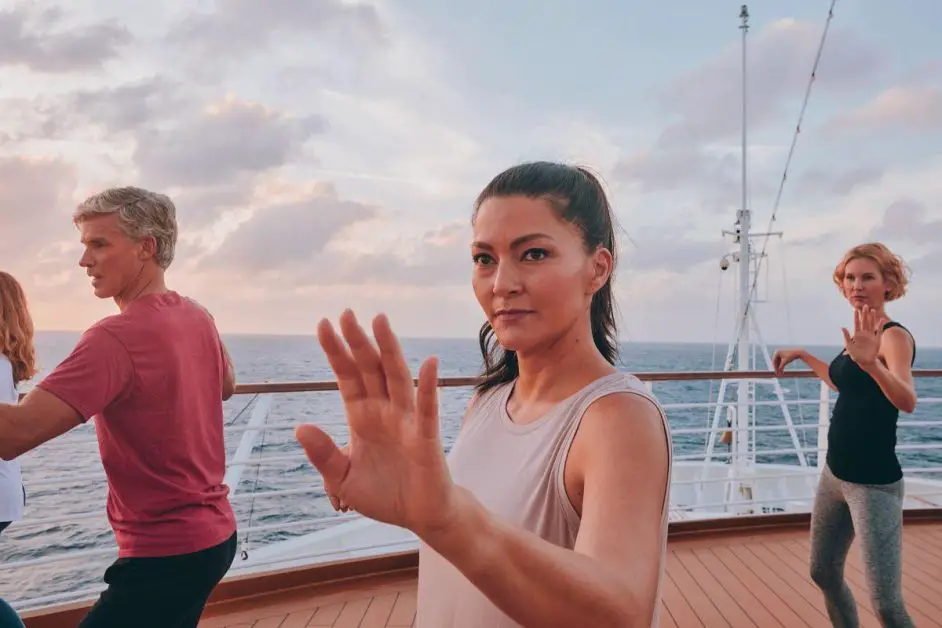 Holland America is suited to an older demographic and is one of our suggested top choices for solo travelers over 40 and over 50s singles cruises.
Although it is worth pointing out that the average guest age on the ship is likely to be in the 60s, which is something some people may want to bear in mind.
Holland America Cruises For Single Seniors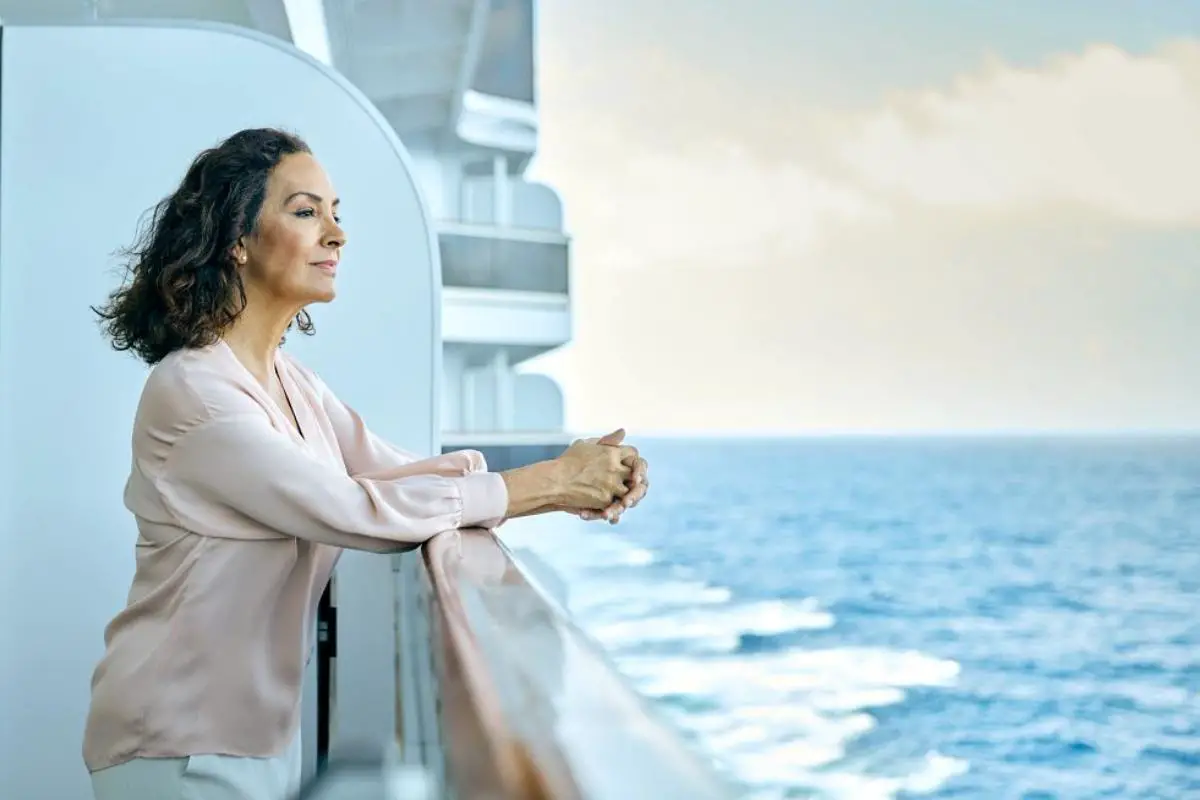 The average age of a Holland America passenger is mid-60s, so you could say it's the ideal age range.
Holland America Line is a premium cruise line, and the staff are trained to look out for and support passenger's needs, which, as we get older tends to be more of a requirement.
In my opinion, Holland America is one of the best cruise lines for single seniors, for reasons as mentioned, including the
Single Partners program
Wide range of enrichment programs
Explorations center
Live Music
Social host on 30+ day cruises*
*For single ladies who would like the opportunity for some male conversation and perhaps a dance with a trained dancer Holland America provide male social hosts.
Frequently Asked Questions
How Does Holland America Assign Room Mates For Solo Travelers?
Holland America assigns same-sex guests as roommates for their share-a-room program.  The only stipulation is they will be a non-smoker.