Older solo travelers over 60 are typically looking for their own specific factors when booking a cruise.
Over 60's typically have more spare time to go for longer cruises, possibly even a world cruise.  Therefore your surroundings for the next couple of weeks or longer are extremely important.
We have tried to highlight these and other key points for each of our chosen best cruises for singles over 60.
Such factors might  include 
Safety and security
Ease of access and navigation
Comfortable accommodations
Quality dining experiences
Oportunities for socializing and meeting new people. 
Itineraries that include interesting ports of call and shore excursions that cater to their interests and physical abilities. 
Being onboard with a similar age group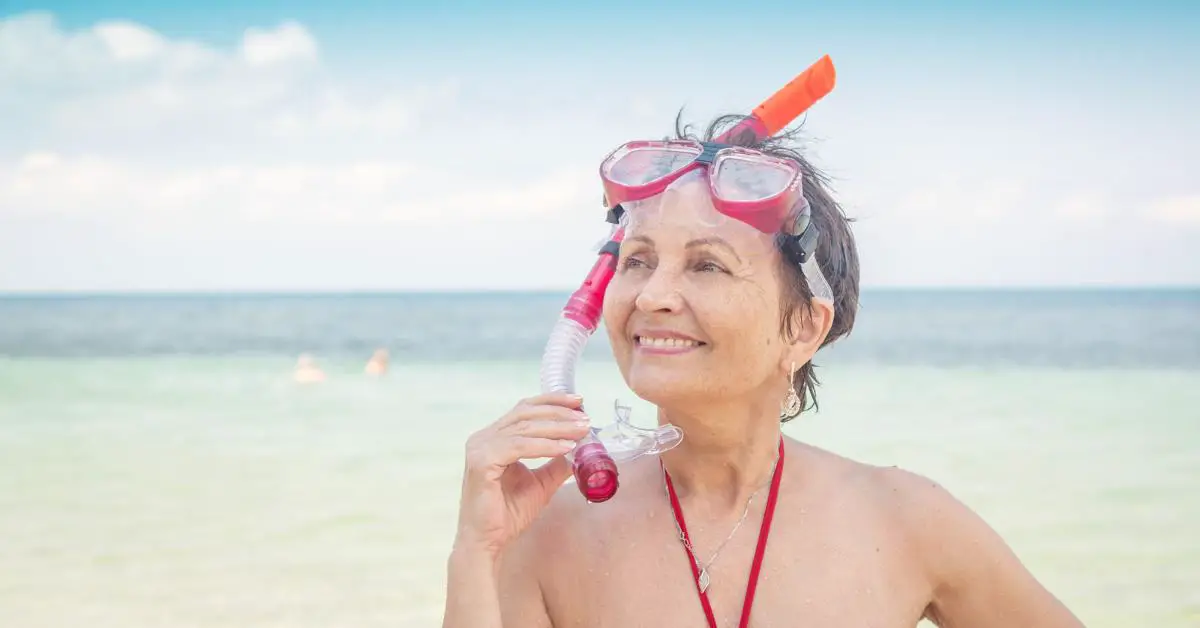 Additionally, many older solo travelers seek out cruises that offer enrichment activities such as educational lectures, cultural programs, and onboard entertainment.
 Personalized service and attention to detail are also important to this demographic, as they want to feel well taken care of during their vacation.
Whatever your particular requirements you should find one of the below more than suitable.
Holland America Line
Holland America Line is generally a popular choice in general for those over 60s, with the average passenger age being in the mid-60s.
HAL a traditional cruise line with a 140-year-old history and a large fleet of 14 ships covering a wide range of itineraries. 
The cruise line is particularly good for solo travelers due to its Single Partners Program which actively encourages solo travelers by providing over 40 activities dedicated to solo guests.
There's also the option to opt into the Share a Room, whereby yo are partnered up with a guest of the same sex.
In addition to this, they have an excellent range of enrichment programs, with more than 50 to choose from cooking to dance lessons.
Holland American Line ships are known for their Music Walks which offer a range of live music options from classical to rock, jazz and blues.
There also have a focus on an itinerary center, the Explorations Central (EXC) which allows guests to fully immersive in destinations they will be visiting via interactive desks, wall screens and a library of related books.
Most Holland America Line cruise ships are double occupancy only, but there are 3 ships in the fleet with a limited number of solo cabins.   These go quickly so if you want one you'd have to try and book well in advance.    Although there's no single supplement on these, they are still not the cheapest and you may find better deals on other double rooms.
Key Points:
Traditional cruise line
Not too formal
Single Partner Program
Live Music
Explorations Central (EXC)
Enrichment programs
Social hosts on 30+ day cruises
Solo Cabins (in very limited no's)
We have covered in more depth Holland America cruises for singles and solo travelers of various age ranges including seniors.
Cunard
Cunard is a British cruise line with over 180-year history.    To this day they are known for their traditional elegance on the seas.
Their flagship Queen Mary is the worlds last ocean liner.   Even if you are an avid cruiser, you may want to experience a transatlantic crossing in the last ship built and designed for the purpose.  
There are regular 7-night itineraries from Southampton to New York or 14-night round trips.
Solo Cabins
Each of the ships in the fleet has a small number of single rooms available:
Queen Elizabeth – 15 single rooms
Queen Mary 2 – 15 single rooms
Queen Victoria – 9 single rooms
Social Hosts
For all kinds of reasons, female guests find themselves single in later life, but still like the opportunity to part-take in dancing with a partner.  However, often, female single travelers outnumber their male counterparts.
This is where Cunard social hosts come in.  These are older gentlemen who are fully trained in ballroom dances, ideal for a waltz or whatever your particular favorite dance is.
Key Points
Strict dress code
Multiple Formal Nights
Afternoon Tea
Ballroom dancing
Social Hosts
String quartets
Queen Mary 2 – Atlantic Crossing Ocean Liner experience
Solo Cabins (small number available)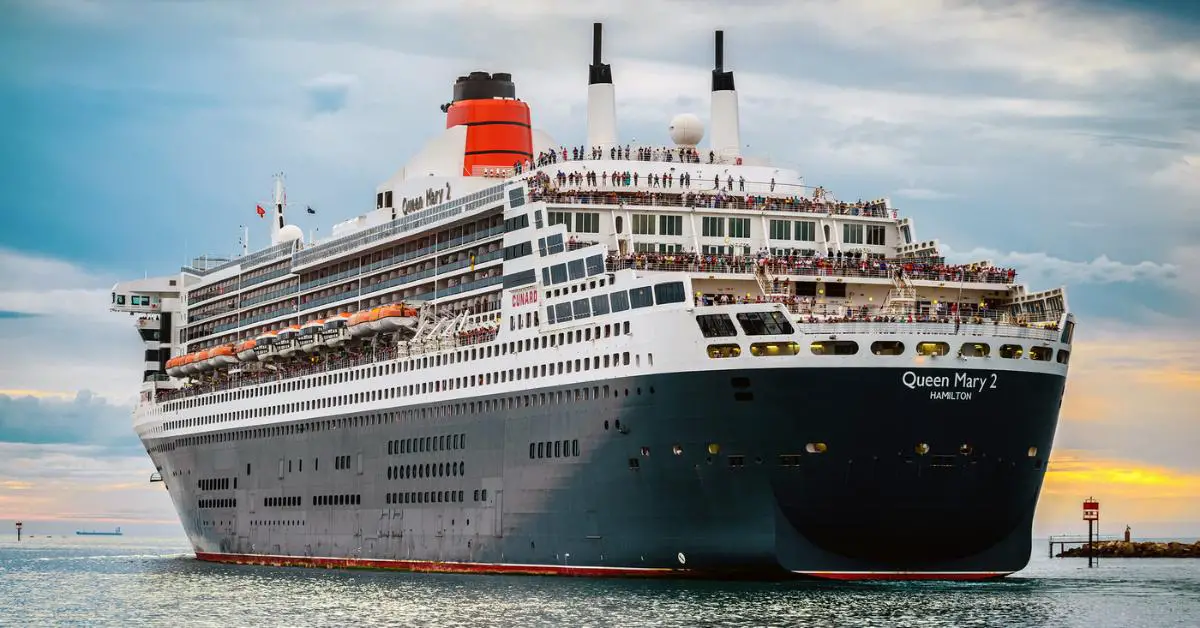 Riviera Travel
As the name would imply, Riviera Travel specializes in river cruises.  These can be popular with solo travel because on smaller ships its easier to get to know the other passengers onboard.
They offer cruises on some of the most well-known rivers in Europe as well as ports of call in some of the famous European cities.
Solo Tours
We like Riveria Travel because they offer "a collection of solo tours" where you travel with other like-minded solo travelers.
If you book a solo tour, you won't have to pay any single supplement no matter what cabin type you book.
Key Points
River cruises
Dedicated solo traveler tours (with no single supplement)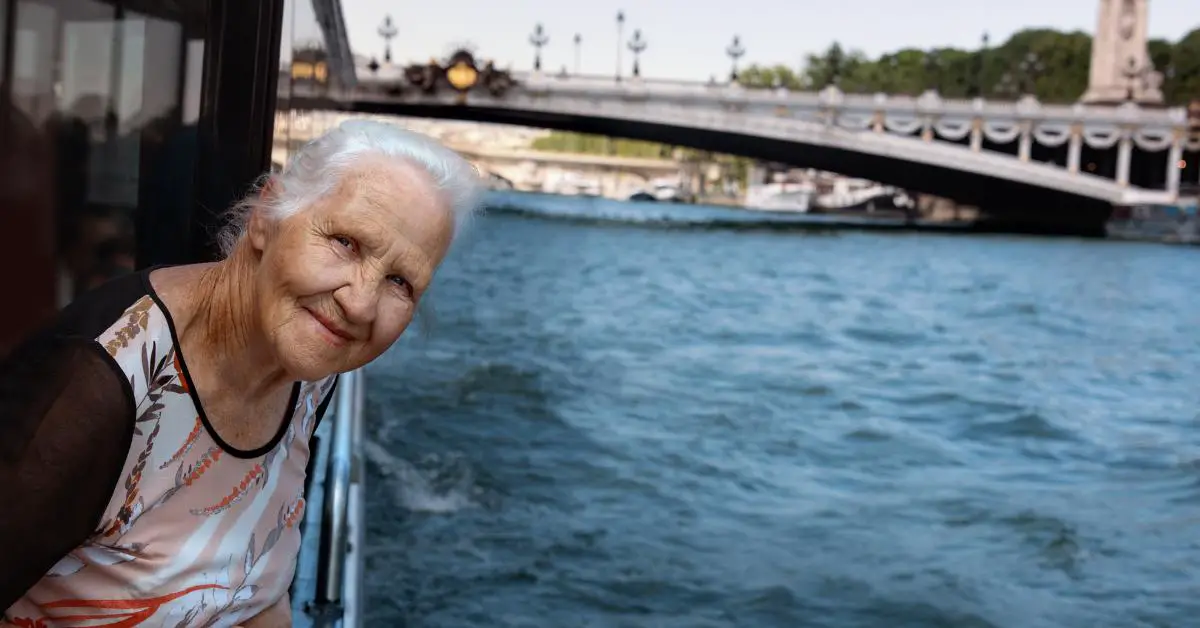 Regent Seven Seas
If you are looking to cruise in ultra-luxury style and comfort with service to match, then Regent Seven Seas is well worth consideration.
As a cruise line that targets an older demographic, the average age of fellow passengers will be in their early 60s.
Regent Seven Seas offer an all-inclusive cruise experience, and everything is included:
Complimentary transfers from airport to ship
Beverages 
Gratuities
In-suite mini bars – replenished daily
Selection of fine dining restaurants
Unlimited Wifi
Valet Laundry Service
And more.
As regards solo travelers. Regent Seven Seas offer single-supplement discounts and, in some cases a 0% single-supplement deal, some of which you can view here.   For other others, you'll often be able to get 25% to 75% off the full single supplement price.   This saving can amount to a few thousand dollars depending on the cruise you are booking.
Regent Seven Seas also have a solo travelers program and encourage solo traveler events onboard the ships to help make it easier for singles to mix and socialize with other solo travelers.
Key Points:
Ultra Luxury
As all-inclusive as you can get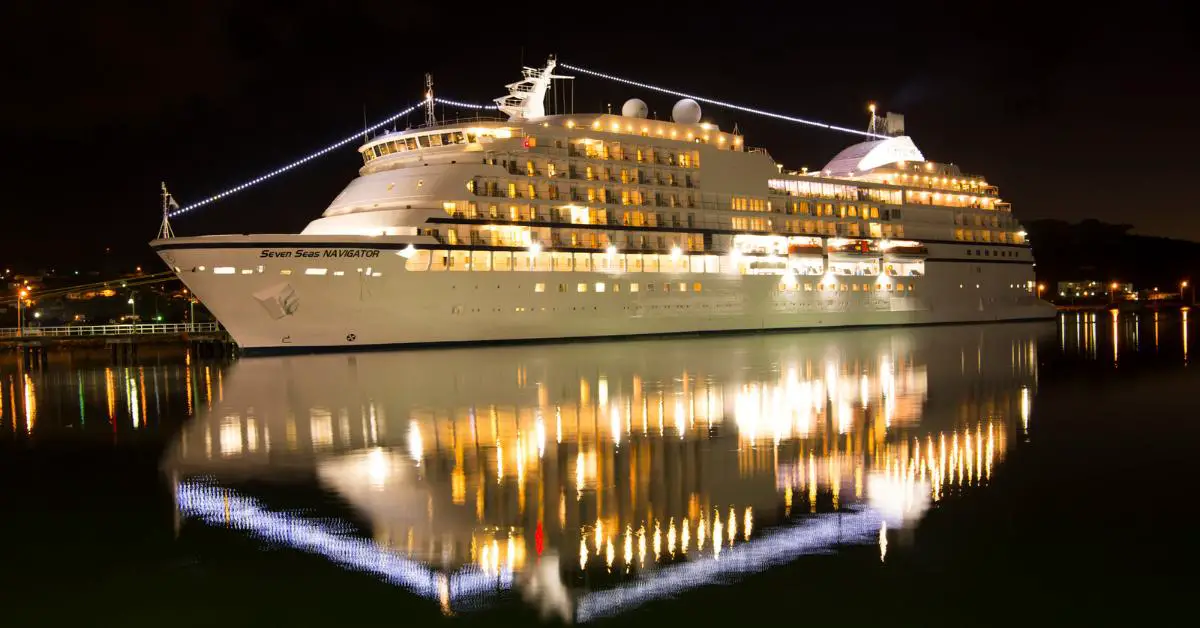 Fred. Olsen Cruise Line
Fred. Olsen is a Norwegian family-owned cruise line based in Britain that specifically caters to seniors over 60 to 65, offering a British cruise experience.
They have a fleet of 4 mid-size cruise ships,2 of which are old but really well looked after.  
Fred. Olsen are very solo-friendly, and 3 of the ships in the fleet offer a relatively large number of solo cabins:
Balmoral – 65 solo cabins
Bolette – 43 solo cabins
Borealis – 49 solo cabins
With a solo cabin there is no single supplement to pay
Enrichment Programmes
Fred. Olsen cruises offer many opportunities to learn or practice something new and ideal opportunities to socialize with guests of the same interests.
These range from arts and crafts to gardening, learning to play an instrument, and singing in a choir.  
You can get an overview of past-times here.
Friendly
Fred. Olsen's crew are known for being extremely friendly and helpful.  You may even get greeted by the cruise ship captain as you board.  You will quickly get the reassuring feeling that you will be a well-looked-after guest should you need anything.
Being a smaller ship than some of the others helps to get to know the crew and other guests more easily.
Gentlemen Hosts
Gentlemen hosts are aboard some voyages and act as dance partners and other social activities for single ladies traveling without a partner but who would still like to take to the dancefloor.
Key Points:
British tastes
Older demographic
Extremely friendly
Solo cabins
Gentleman hosts for dance partners
Wide range of enrichment programs
Viking Ocean Cruises
Viking or Viking Cruises as they were formerly known, offer both ocean and river cruises.  In this instance for choosing the best cruises for single seniors, I'm referring to the Viking Ocean Cruises.
Viking is a Swiss company that offers no-frills luxurious cruises without much too much glamour or flashiness.  
Sailing mid-sized cruise ships with a capacity of 930 passengers, they offer the chance for longer stays in ports of call than some other lines and even overnight stays.  This allows passengers to enjoy any late evening or nighttime attractions in the cities they visit.
Viking cruises are adults only, most passengers will be over 50, and no kids are allowed onboard.
For the size of the ship, there is a wide range of fine dining options.
Key Points:
Adults only
No frills luxury
Wifi included
Longer stays in select ports of call
Saga Cruises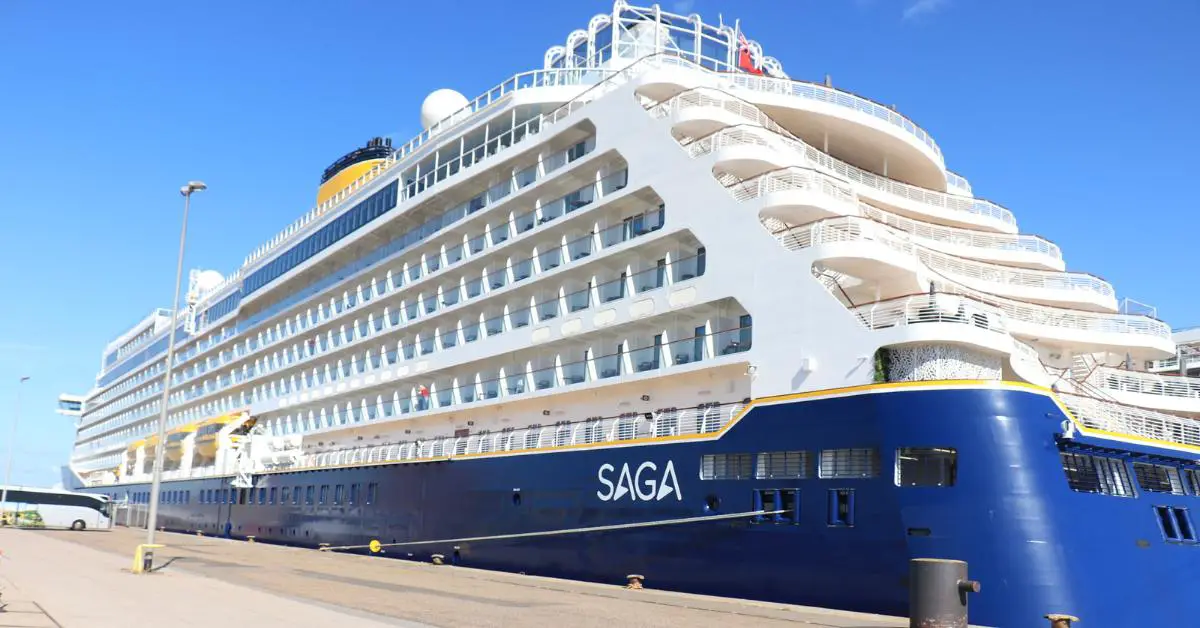 Saga Cruises is an adults-only cruise line with a minimum age of 50.
They offer a traditional elegant cruise experience with fine dining and aim to take great care of their guests.  
Spirit of Adventure and Spirit of Discovery both offer a good number of solo cabins.
At the start of your, cruise Saga arrange a "Singles Mingle" drinks party to get solo travelers together and socialize early on in the voyage.
They also set up Singles Lunches specifically for solo travelers.
On port days, Saga arranges for singles meetups, and if you've made a friend already but aren't on the same bus, you only have to ask, and they will put you together.
You can find out more from Saga for solo travel here.
In addition to all their catering towards solo traveler, Saga offers a wide range of
Dance classes
Educational lectures
Fun activities
 Quizzes
Key Points:
Minimum age 50
Very Friendly
Solo cabins
Numerous single meet us, something for everyone.
Princess Cruises
Princess Cruises is one of the most well-known premium cruise lines with a fleet of large cruise ships.
Although you can expect a fair number of couples and families onboard, Princess Cruises is still popular with more mature solo travelers.
Owned by Carnival Corporation, the ships are very different from Carnival Cruise lines.  The decor is a lot less in your face and much more neutral.
We have covered a  Carnival vs Princess cruise line comparisons which highlights the differences between the two.
The decor is modern but plain, with neutral colors and tones.
Princess Cruises is known to be good for senior travelers with disabilities.   They have plenty of wheelchair-accessible lifts and wheelchair-accessible cabins.   Staff are there to assist you if you need any support.
Singles Only Nights
Princess Cruises arranges singles-only evenings to socialize with single guests who want to mix with other singles.  
These include cocktail parties or music and dancing.  
They also arrange yoga classes and tennis sessions catered towards solo travelers.
There are also ample other opportunities to attend activities onboard the ship and socialize with people who have the same interests.
No Single Staterooms
Unfortunately, Princess Cruises do not have any single cabins on any ships in the Princess fleet.  However, they do have deals where you pay between 10% to 50% single supplement on select cruises.
Princess Cruises are highly rated as one of the best cruise lines for an Alaskan cruise, so if this is an area you would like to visit, they could be one of the best choices.
Not everything is included, so expect to some extras, for example for:
Alcoholic drinks
Gratuities
Wifi
Key Points
Good for Alaskan Cruises
Lots of wheelchair cabins and access lifts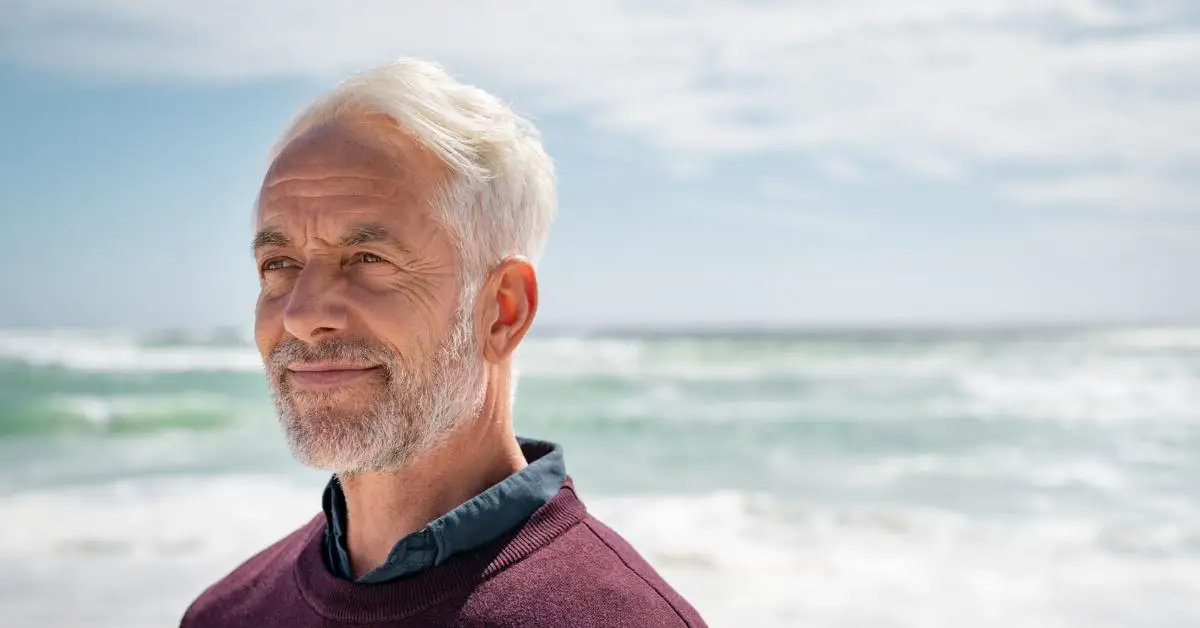 What Age is Considered Senior for Cruises?
Many of the main cruise lines class over 55 years of age as senior guests. We know this because some of the main cruise lines offer discounts to "Seniors over 55".
However, these senior deals are more likely to be found on cruise lines which generally appeal to a younger demographic, but they still offer up opportunities for a good price.
Carnival Cruise Deals For Seniors
Carnival Cruise line has a Cruise Deals For Seniors calendar page where they offer sales to those over 55's which makes it easy to find the best discounts available for seniors.
Looking at the calendar, you'll see various prices and duration times which you can look through for more information.
Alternatively, you can use the search functions to find deals via dates, destinations, port of departure, and stateroom type.
As part of the booking process, you'll be given the option to select the 55+ years old to claim your reduced fare price.
Although not one of our top choices for senior cruises, if you can find a suitable itinerary at a great price, they could well be worth considering.
Celebrity Cruises Discount for Seniors
Celebrity Cruises offers discounts on some itineraries  to those over 55s.
Although they don't highlight which cruise itineries offer the deal online, you can find out by going through the booking process for selecting rooms and the number of guests where if any offer is available.
If an offer is available, you'll be able to select the Senior (Age 55+) option.
Norwegian Cruise Line Senior Discounts
Norwegian Cruise Lines offers discounts to over 55s on select cruises.
As you work through the stateroom booking process, if a discount is available, you'll be given the option to select Age 55+ discounts.
Here we have covered the Norwegian singles cruises, which are ideal for solo travellers who prefer the option of a single cabin without the supplement.  
Norwegian offer the one highest number of solo cabins of all cruise lines with solo cabins.
Royal Caribbean Senior Discounts
Royal Caribbean considers seniors as those over 55 years of age and on select cruises offers the option to claim a discount by selecting a Seniors (Age 55+) option.
Finding Discounts for Senior Cruises
If you want to look for cruises with senior discounts, contact the cruise lines directly or a dedicated cruise travel agent.  They will be able to pull out all the deals available for seniors and may even find other discounts on other smaller cruise lines.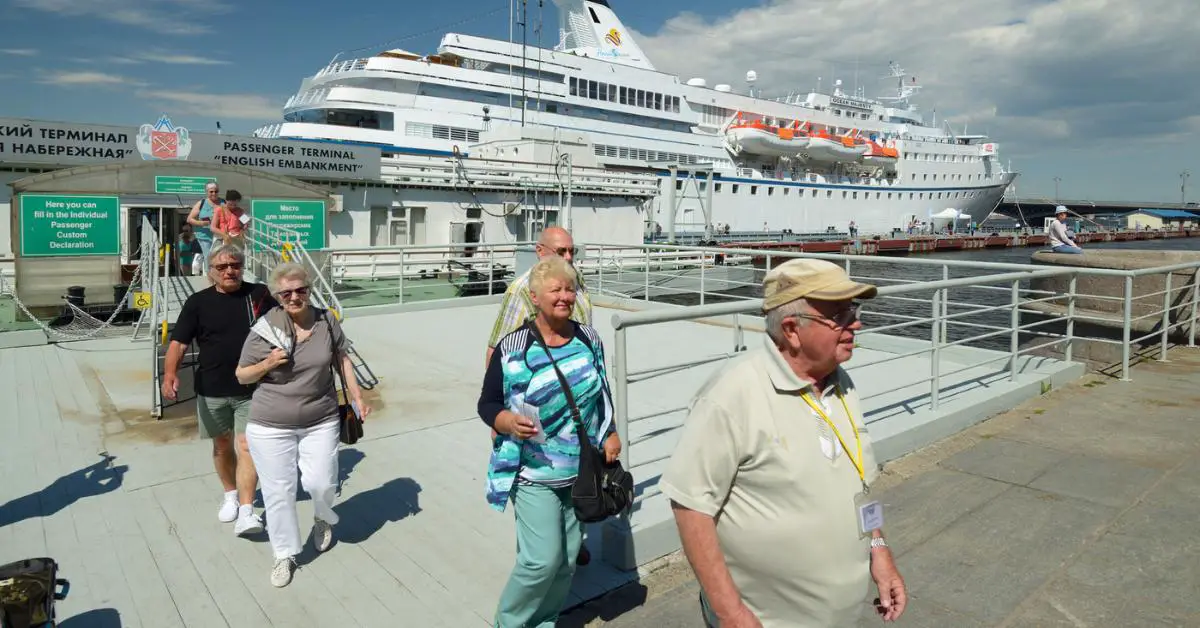 Frequently Asked Questions
Best Singles Cruises for Over 60s from UK
If you are single and over 60 and looking for the ideal cruise from the UK, Fred. Olsen is a good option, particularly catering to the British senior market. They offer a large number of solo cabins to choose from. The staff are super friendly and helpful if you have any need or request, they will put you at ease. They offer a large selection of enrichment programs, something for everyone.
Are There Cruises For Older Single People?
There is a wide range of cruises for older single people, including some of the most well-known cruise lines such as Holland America and Princess Cruises, which in general, attract an older demographic.
There's also a wide range of smaller cruise line options for more luxurious cruise experiences, a river cruise or perhaps even world cruises, which on longer duration trips, some cruise lines even provide social hosts specifically for social guests. 
The cruise lines know many of their older guests will be single or just traveling solo while their partner stays at home.   Many provide social events so singles can meet up and connect and join their experience even more.
In Short
There are a wide variety of options available for senior singles cruises with cruise lines that are specifically catering to this market, both in terms of appealing to seniors but also providing a fulfilling experience for those who are traveling solo.