Do you enjoy a cigar-smoking experience as part of your cruise vacation?   
If so, you'll be pleased to know several cruise lines that allow smoking also offer the opportunity to immerse yourself in the Cigar Lounges or Cigar Bars.
Some offer an old-fashioned cigar and cognac smoking experience, while others approach from a different, although always a premium experience.
Many cigar rooms also sell a range of premium brand cigars, spirits, and cognacs.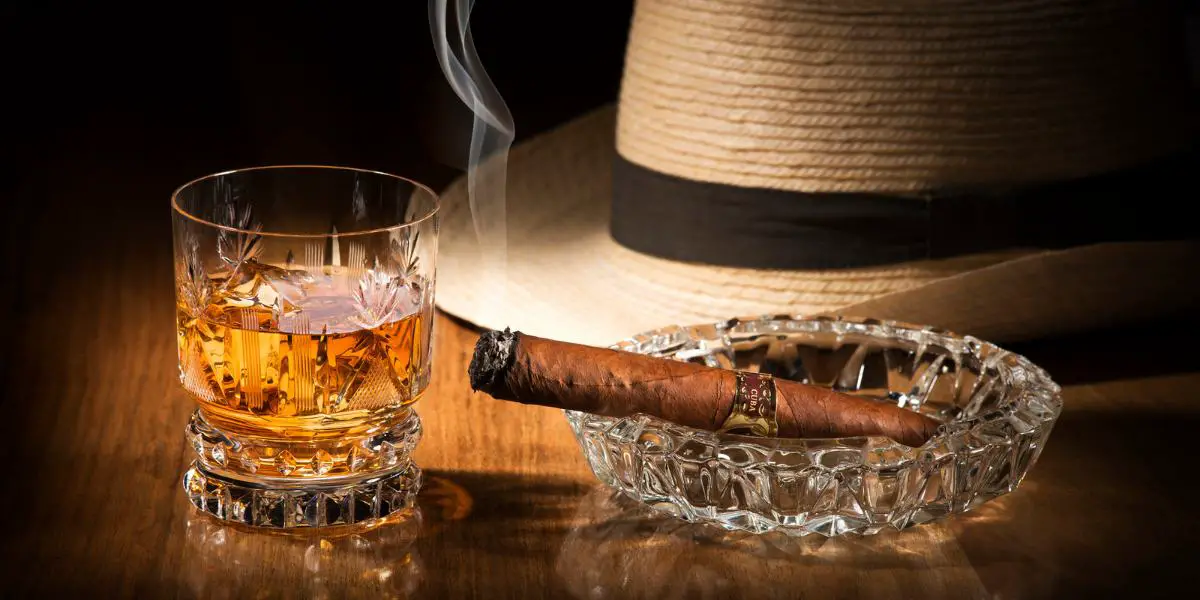 What Cruise Ships Have Cigar Lounges?
Here we list the cruise lines that offer a Cigar Lounge or similar on at least some of their ships.
We then go on to look at cruise lines offering in more depth.
Crystal Cruises
Cunard
MSC Cruises
Norwegian Cruise Line
Princess Cruises
Regent Cruises
Royal Caribbean
Silversea Cruises
Costa Cruises Cigar Lounge
Costa Cruises are very smoker-friendly Italian cruise line that as well as having a designated Cigar Lounge also allows smoking on balconies.
Below you can see the Cigar Lounge, which is on Deck 9 of Costa Neoromantica:
Although it's worth noting, it's not only restricted to cigars as they also allow cigarettes and pipes to be smoked.
Crystal Cruises 
Crystal Cruises is a luxury cruise line with Cigar and Cognac lounges under "Connoisseur Club."
As well as enjoying your cigars in comfortable surroundings, you can also purchase premium cognacs and cigars.
Cunard Cruises
Cunard Cruises is a luxury British cruise line with three ships:
 Queen Elizabeth
Queen Mary 2
Queen Victoria
 All vessels have smoking lounges under "Churchill's Lounge".  They are open to cigar and pipe smokers only.
All other smoking is prohibited inside the ship.
MSC Cruises Cigar Room
MSC Davina is the only ship in the MSC Cruises fleet to have "the Cigar Lounge" onboard.  It is beautifully laid out with an accompanying bar and cabinets selling premium cigars.
You can see some photos here.
Norwegian Cruise Lines Cigar Lounge
Norwegian Cruise lines provide a designated Cigar Lounge onboard their cruise ships.   The lounge is strictly for cigars only.  No cigarettes, pipes, e-cigarettes, or vapes are allowed.
Norwegian cruises also offer indoor smoking. 
Cigar smoking is permitted in the designated cigar lounge. Cigarettes, pipe, electronic cigarettes and vapor smoking devices are not permitted in the cigar lounge. Cigar and pipe smoking on board Norwegian Sky, Norwegian Sun, Norwegian Star and Pride of America is permitted only in designated outdoor areas as there is no cigar lounge onboard.

NCL Smoking Policy
As per the policy above, there are no cigar lounges on
Norwegian Sky
Norwegian Sun
Norwegian Star 
Pride of America
Some Norwegian Cruise ships have smoking available in the casinos. However, they don't allow cigar or pipe smoking.
Guests who are staying in the premium Garden Villas suites can smoke on the large terrace balcony areas, this includes cigars.
Princess Cruises Cigar Lounges
Princess Cruises often have a Churchills Lounge where you can enjoy a cigar lounge- experience, although it's not strictly for cigars, as people can smoke cigarettes too.
Smoking is also allowed when sitting and playing designated slot machines, but not table games.
Silversea Cruises
Silversea cruises is a luxury cruise line now owned by Royal Caribbean.
They offer the Connoisseur's Corner for a cigar smoking experience, although other forms of smoking, including pipes, cigarettes, and vaping, are also permitted.
Regent Seven Seas Cruises
Regent Seven Seas are a luxury owned by Norwegian Cruise Line.
Each ship in the fleet has a Cigar Lounge under the name of the "Connoisseur Club".
Seven Seas Explorer
Seven Seas Mariner
Seven Seas  Navigator
Seven Seas Splendor
Seven Seas Voyager
You can see some stunning photos of the Seven Seas Explorer Connoisseur Club photos here.
Only cigar and pipe smoking is allowed in the Connoisseur Club.  
Royal Caribbean Cigar Lounges
A select number of Royal Caribbean ships offer Cigar lounges shown on the deck plans as "Connoisseur  Club." although the number seems to be diminishing quite quickly.
It's always worth double-checking the deck plans and contacting the cruise line directly to check that the room is open and used for cigars. Sometimes when ships are refurbished, some that have had Connoisseur Club rooms in the past have had them changed to something else, and the deck plans haven't been updated quickly enough.
At last check, Freedom of the Seas still had a cigar lounge.
On the outdoor decks, sometimes Royal Caribbean has a "Cigars under the Stars" listed event.  It's basically an outdoor area, but undercovers where smokers of all kinds, not just cigars, gather for more social smoke.  
The drawbacks are that it can be pretty windy and difficult to light and enjoy your cigar as you would in an indoor cigar lounge.  
Is There Cigar Smoking on Carnival Cruise?
Carnival Cruise does not provide any specific cigar lounges or bars, and they don't even allow cigars and pipes, for that matter, to be smoked in the casino. However, they allow cigarettes if the guest is seated and playing.
This leaves only the outdoor locations in which to smoke your cigars.    They can be found for each Carnival Cruise ship here.
Is There Cigar Smoking on Celebrity Cruise?
There are no specific cigar-smoking areas on a Celebrity Cruise.  They do now allow smoking of any type indoors on the ship.  The only permitted place to smoke a cigar is within the outdoor designated smoking areas, which can be found on every ship in the fleet.
Does Disney Cruise Have a Cigar Bar?
Disney cruise do not allow any smoking inside the ship.   There is no casino on a Disney cruise either, so that rules out a common smoking location.  
You would only be able to smoke your cigars in the outdoor smoking areas provided.  We have listed the exact locations on our where can you smoke post.
Frequently Asked Questions
Can I Take A Cigar Lighter On A Cruise Ship 
The more powerful torch lighters that cigar smokers typically use to light their cigars are, unfortunately, a prohibited item and not allowed on a cruise ship.
You can take and use normal cigarette lighters, although these don't work well for lighting cigars, especially in breezy outdoor conditions.
If you try and take a torch lighter onboard, even from a port stop, you can expect to have it confiscated until departure day.
Can You Take A Cigar Cutter On A Cruise Ship?
Cigar cutters are not explicitly listed as a prohibited item, and asking around, we have found people have had no issues taking them onboard via checked or carry-on luggage.  Some have even taken on in their pockets.
What's your experience of cruise ship cigar lounges, and do you have a favorite?
How much of a factor is a cigar lounge when you choose a  cruise ship?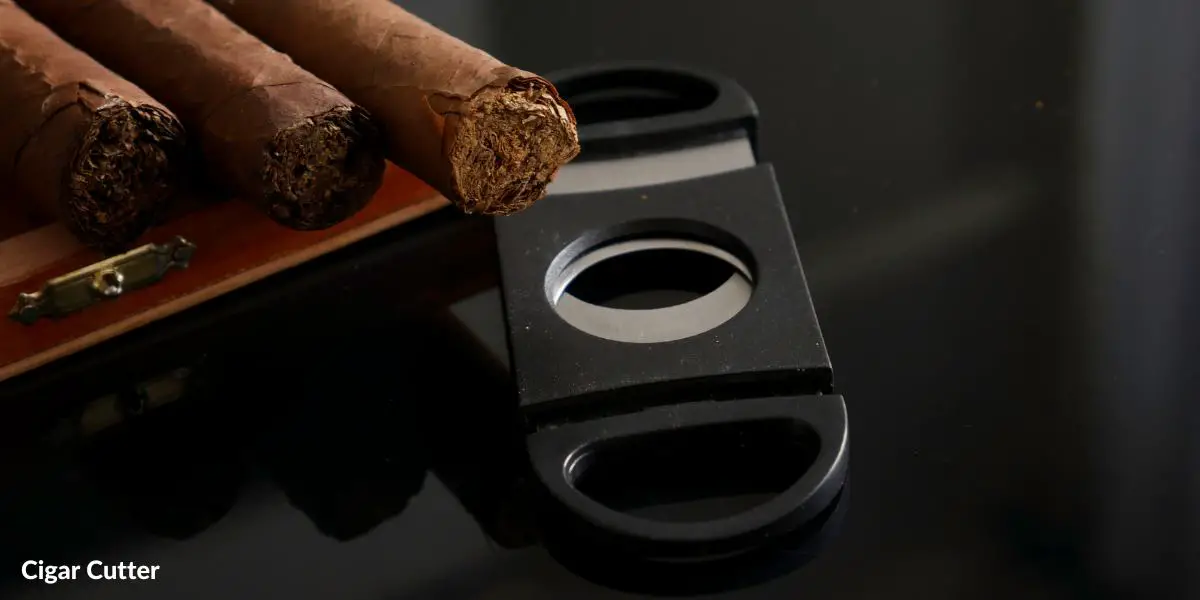 Can You Smoke A Cigar From The Balcony?
Very few cruise ships left still allowing any smoking from the balconies. 
However, those that do would also allow cigars to be smoked.
We have provided more in-depth information on each of the four cruises lines which still allow smoking on balconies.    
They are:
AIDA Cruises
Costa Cruise
Fred Olsen
TUI Cruises (German company)
Can You Take Your Own Cigars on a Cruise?
Cruise lines allow guests to take their cigars onboard when they embark.  You can also take them on from ports of call.
Let us know in the comments, we love to hear.