You may be wondering if you can bring a vape on a cruise and, if so, where you can smoke it.
The short answer is yes, you can bring a vape on a cruise, but there are some restrictions as to where you can use it and which types you can take if you smoke weed pen.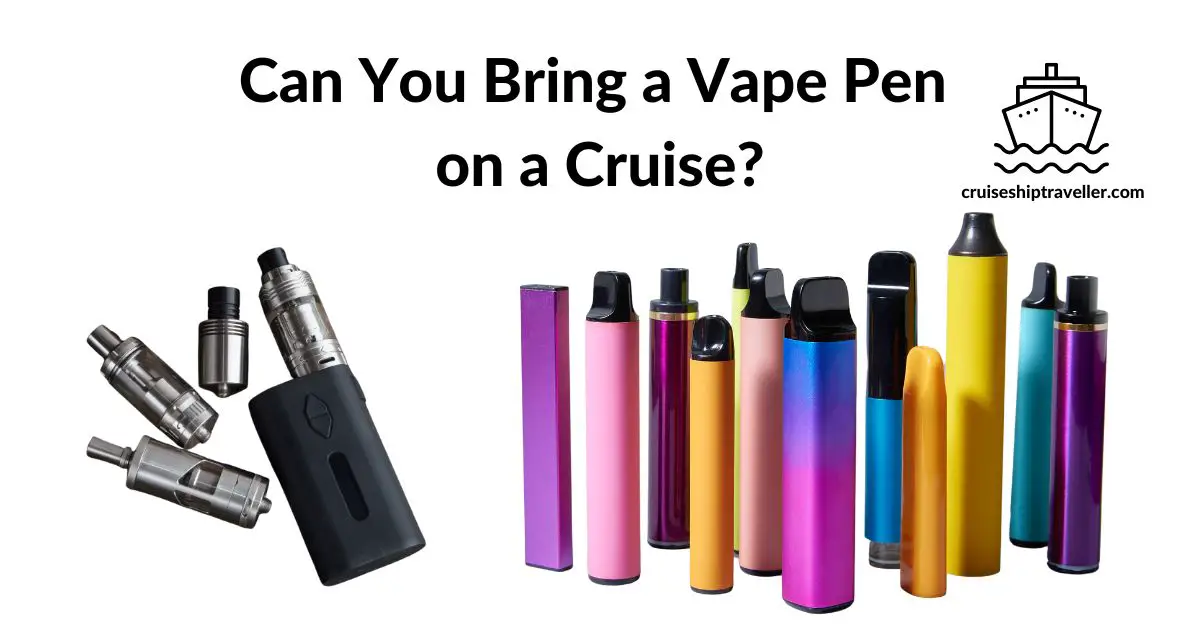 Cruise ship policies regarding vapes and e-cigarettes vary, so it is important to check with your specific cruise line before packing your vape. That being said, most cruises allow passengers to bring personal vape pens, cartridges, and oils on board.
However, as you might expect, there are restrictions on certain types of weed / CDB-related vapes. 
This doesn't stop some people from still trying to sneak them on board, and we have a look at how ways they might do this.
This post will also cover the rules and regulations around bringing and using vapes on cruises. 
Cruise Lines Policies for Vaping
Even though the technology and popularity of e-cigarettes and vaping have changed dramatically over the last 10 years, most cruise lines' typical rules and regulations for vaping on a cruise ship are the same as smoking.
Most cruise lines keep all interior public spaces smoke-free, including any vaping.
Where Can You Vape on a Cruise Ship?
You will only be allowed to vape in designated smoking areas for most cruise lines.  These are often outside and sometimes in the casinos.  
Expect to see visible signage indicating smoking areas.
Most cruise lines will not allow you to vape in your stateroom or even on the balcony.
Can you Vape on a Cruise Balcony?
For most cruise lines, you will not be allowed to vape from your balcony.  This usually goes hand in hand with not being allowed to vape from your stateroom, and there can be substantial fines for doing so.
Cruise lines that do not allow vaping from staterooms on balconies include:
Carnival Cruises
Royal Caribbean
Norwegian Cruise Line (exc. Garden Villa Suites)
Disney Cruises
Celebrity Cruises
MSC cruises
Virgin Voyages
Holland America
Viking Cruises
Which Cruise Lines Allow Vaping in Staterooms and Balconies?
Of the main cruise lines, there are three plus a couple of smaller lines that allow passengers to vape in their staterooms:
Aida Cruises
Costa Cruises
Holland America
Princess Cruises
TUI Cruises
Just because the above cruise lines allow vaping on balcony, doesn't mean they allow cigarettes. Here we have covered the few cruise lines that allow smoking on balconies.
Other cruise lines ban vaping in all rooms and even balconies.  If you are caught smoking, expect to be fined and possibly further penalties.
Why Can't People Vape From Cruise Balconies?
Vapes are essentially treated as cigarettes and cigars because they are a fire hazard and a litter nuisance when people discard them.
Although vaping is safer and there's no associated litter, the smoke and smell of the smoke could drift to a fair few other balconies and affect other passengers' experiences if they don't like it.
Can you Bring Vapes on Carnival Cruise?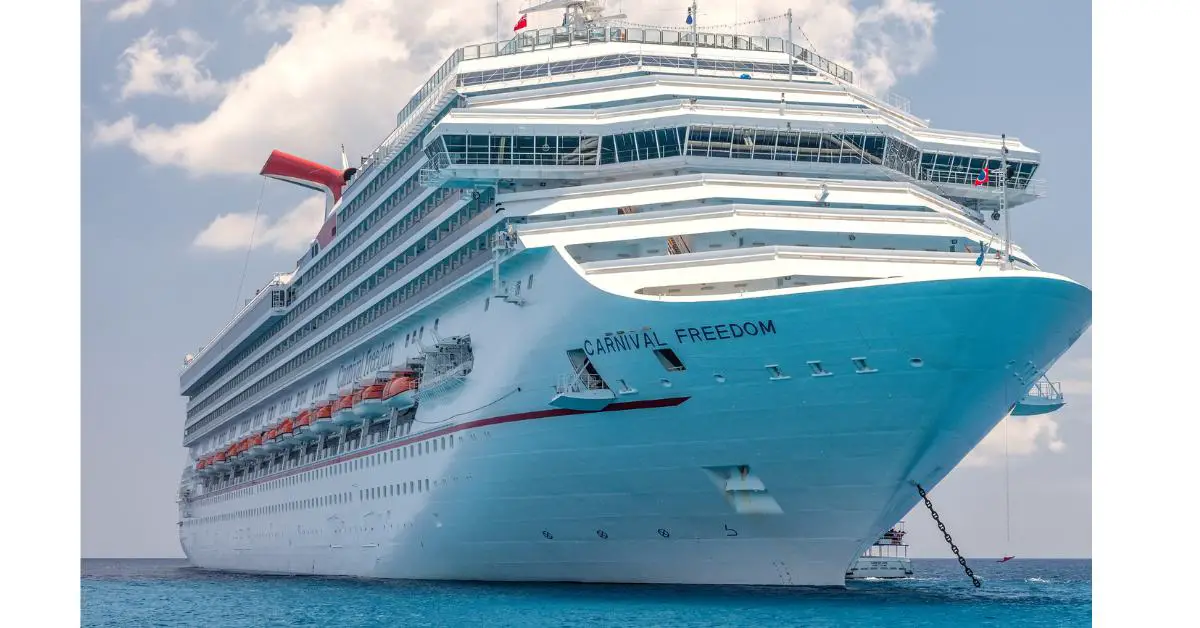 You can take a nicotine vape pen on a Carnival cruise ship and use it within the designated smoking areas.
Vaping rules on Carnival cruises are the same as those for smoking cigarettes and cigars.
Can You Vape on Carnival Cruise Balcony?
Vaping is not allowed on Carnival cruise balconies.
Carnival state:
" All staterooms and suite accommodations, including outside balconies, are NON-SMOKING. "

Carnival Cruise
If caught vaping in your stateroom or balcony, you could be fined $500.
There's also the possibility they could disembark you and all guests staying in the stateroom for violating the policy and ban you from sailing with them again.
Why You Can't Vape In My Carnival State Room?
Vapes and all e-cigarettes are treated the same combustion cigars and cigarettes people smoke, which is a potential fire hazard that could ultimately sink a cruise ship. 
Also, if passengers were freely permitted to vape in their staterooms, more people would likely be trying to vape prohibited substances.
Where Can You Vape on a Carnival Cruise?
Carnival cruise has very helpfully created a list of all ships in the fleet and the designated smoking areas for almost everyone.
Check out where you can vape on each Carnival cruise ship here.
There is no differentiation between smoking cigarettes and cigars or e-cigarettes so you will only be able to use a vaporizer in the designated smoking areas.
Typically on a Carnival Cruise, you can vape in:
Designated outdoor deck areas
Casino when seated and playing
Can you Bring a Vape on Royal Caribbean?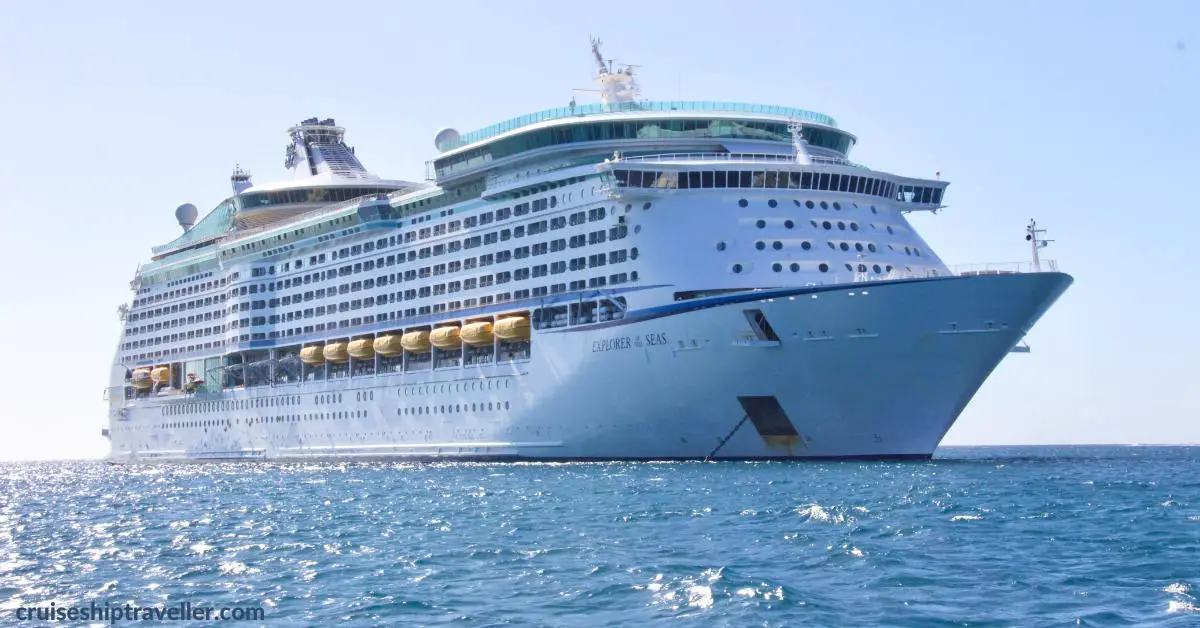 Royal Caribbean ships are designated as no smoking; however, you are allowed to take a vape on a Royal Caribbean cruise, but you are only allowed to use it in designated smoking areas.
The Royal Caribbean vape policy does not distinguish between smoking cigarettes and any form of e-cigarette or vaping in its smoking policy.  
"Electronic cigarettes or e-cigarettes are only permitted within the designated smoking areas."

Royal Caribbean Vaping Policy
Vaping areas include:
Designated smoking outdoor areas
Designated smoking areas in the Casino Royale*
Casino Royal smoking rules vary from the above if your ship departs from China and Hong Kong (no non-smoking areas) and Australia and the United Kingdom (no smoking in casinos at all).
Visible signage will be posted within all the above areas where vaping is permitted.
Non-vaping areas include:
Outdoor areas near restricted areas
Food venues
Kids play areas
Swimming pool areas
No vaping is allowed in Central Park or the Boardwalk areas on Oasis Class ships.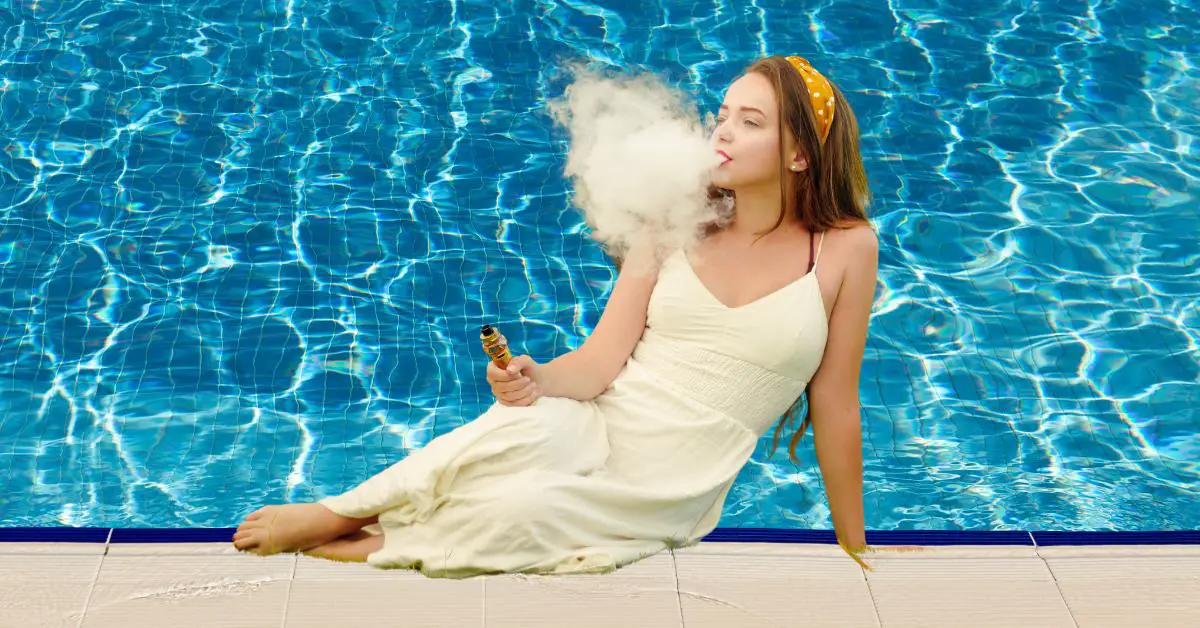 Can You Vape on Royal Caribbean Stateroom Balcony
There is no vaping allowed on stateroom balconies of any class.
If you are caught vaping in your cabin or balcony, you face a fine of $250.
Check the latest Royal Caribbean Smoking Policy here.   The policy was last updated in 2013; since then, e-cigarette, especially vaping technology, have significantly advanced, but they're still treated the same as cigarettes.
Can You Vape Weed on Royal Caribbean?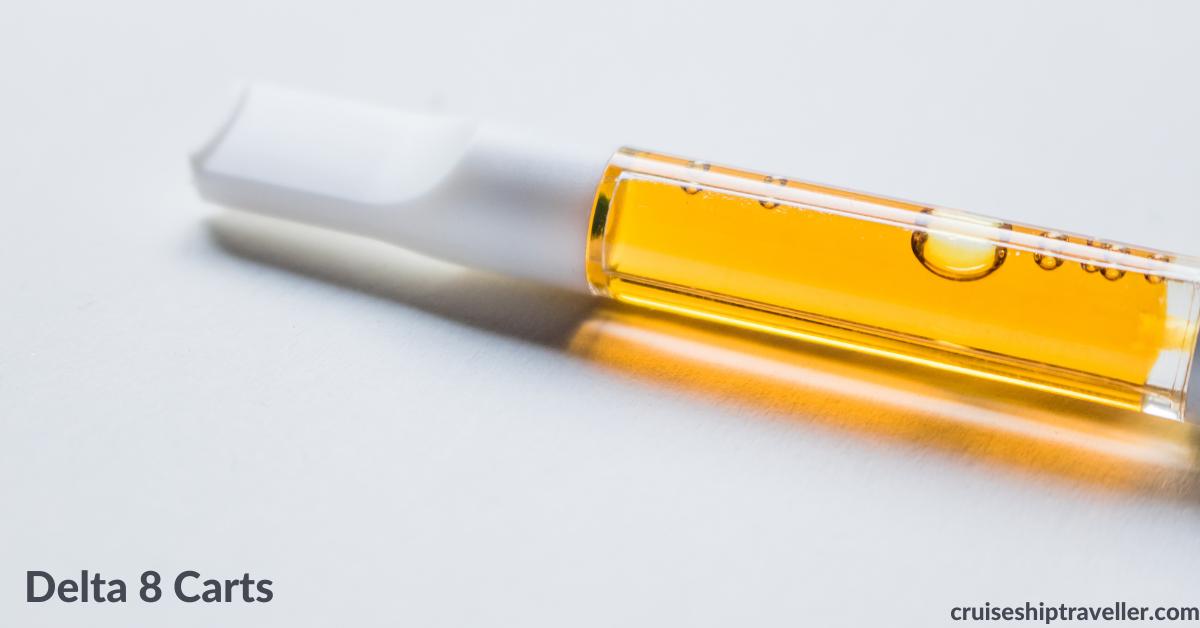 All CBD oils and products are prohibited items on a Royal Caribbean cruise and therefore not allowed onboard.
How do You Pack a Vape and Liquids on a Cruise
Some vapes contain lithium-ion batteries, which are classed as hazardous materials by the US Department of Transportation. Although they are allowed on cruise ships, it's best to pack them as safely as possible as you would going on a plane.
Therefore you will need to pack your vape in your carry-on luggage and not in your checked luggage.
You should also ensure that your vape is turned off and empty of any liquid before going through security.
Remove the battery and, along with spares, pack them in a designated case or plastic bags to prevent any risk of them short-circuiting.
As for the liquids, you are limited to bringing up to 3.4 ounces or 100 milliliters in your carry-on luggage.
These must be placed in a clear, sealable plastic baggie and presented to security along with your other liquids.
Ideally, pack your juices in plastic bottles to avoid any risk of breakages.
Can You Vape Abroad?
Check the local laws before you travel, and be mindful of where you can and cannot vape when you visit ports.  In many countries, all electronic cigarettes are illegal, and punishments can be severe.
Countries such as Brazil, India, Singapore, and Uruguay.
Even in Canada (at the time of writing), all forms of e-cigarettes are technically illegal to sell. However, it is largely unenforced.
You can find more information on the worldwide regulation of e-cigarettes wiki page here.
Can you Smoke Weed Vapes on Cruises?
Whereas some states in America have legalized marijuana, it is still illegal under federal law, which is what cruise lines have to follow.
Marijuana use, including in vape, is not allowed on cruises that depart from U.S. ports.  You also cannot bring marijuana on a cruise ship if the cruise stops in a U.S. port, even if the ship is registered in a country where marijuana is legal, and the port is in a state where it's legal.
How to Sneak a Vape on a Cruise
If you are looking to sneak a vape pen or cartridges on a cruise, you are likely trying to sneak a prohibited substance or item onboard, such as a weed or delta 8 vapes.
While we advise not to do this,  as it can lead to severe penalties if caught, here are some ways people have attempted to hide vapes on a cruise:
Hiding it: This includes hiding it in luggage, clothes, or even body cavities (you know where!).  Be aware that security will check all items and may use sniffer dogs, although generally, the dogs' priority is for explosives.  
Mixing: Nicotine vape pens and cartridges are allowed on cruises, so some people mix their weeds carts in amongst them.
Fruit Smelling: When using a weed vape, although the smell is not as strong as smoking, some people have attempted to cover dispel any possibility of arousing suspicion by using fruit-smelling pens.
If you sneak a vape onboard, you might also be interested in how to get away with smoking on a cruise.
Consequences
As tempting as it may be to sneak an illegal substance on board, it's worth also remembering the consequences that could result in your vapes being confiscated and possibly being kicked off the ship and or reporting you to the police.
Frequently Asked Questions
Can You Buy E-Cigarettes or Vaping Products on Board a Cruise Ship?
No, you cannot buy vape products on cruise ships. You may be able to buy vape products in ports of call, subject to the rules of the country you are visiting.
You can take as much as you like onboard, subject to other regulations; for example, general liquid limits will also apply to oils.
Do Vapes go off in Metal Detectors?
If your vape is made of metal, it will set off a metal detector.  However, disposable plastic vape pens and cartridges are available, and these would avoid detection.
Can a Drug Dog Smell a Vape Pen and Carts?
A trained drug dog could smell a prohibited vape pen or cartridge.  The question is whether the security dogs are trained to pick up every drug sent or whether they are trained to sniff out more lethal substances like explosive materials.
Can you be Fined for Vaping on a Cruise?
You can be fined for vaping on a cruise.  If caught vaping in a Carnival or Royal Caribbean stateroom, you can be fined $500 and $250, respectively. 
You could also face further penalties and put guests in the same room at risk of being disembarked.
Related Posts